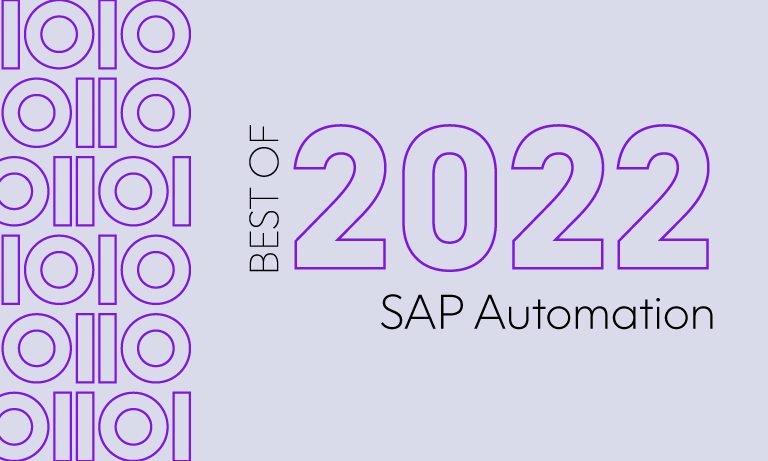 Best of 2022: Top 5 SAP Automation Blog Posts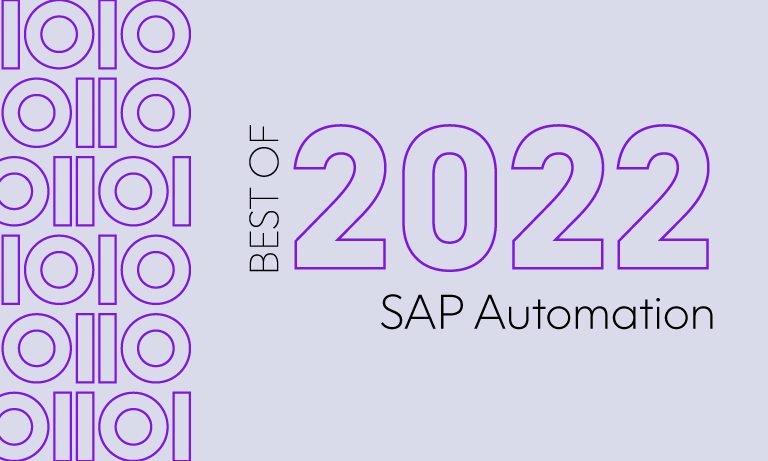 There's no question as to the need for an SAP automation platform – it's about selecting the right one that eliminates slow, manual processes, and improves data quality, governance, and compliance. Let's take a look at the Top 5 SAP Automation blog posts of 2022.
Today's organizations use technology to automate and streamline processes. They seek to reduce inefficiencies and ensure greater accuracy with a proactive approach to data quality. Automation helps companies improve auditability, thereby reducing risk and lowering the cost of compliance.  If your organization is running S/4HANA, ECC, or an older version of SAP's flagship ERP software, then you're probably all too familiar with the challenges of working with complex, far-reaching systems. How can you design and implement successful SAP automation initiatives? Read more >
Automation is changing the way people work: Discover how automation in accounting processes can lead to a successful digital transformation.
Manual, paper-based tasks that were once rife across the enterprise are increasingly becoming a thing of the past. It's all a part of the digital transformation that's been turning many industries on their heads, with no sign of slowing down. According to analyst group IDC, worldwide spend on the hardware, software and services that enable business process automation will surpass $2.1 trillion in the next four years. Read more >
SAP is ending support for its current ECC in 2027, which means that if you're one of its users looking to transition to the next generation platform, the clock is ticking.  In late 2018, SAP announced that just 2,100 of its customers were live with S/4Hana. And while 2027 may seem like a ways away for many, it's not far in SAP terms – these customers needing to migrate still have a long journey ahead. Read more >
Read the eBook
Read our eBook and learn about the questions to ask and best practices to follow at each step of your journey to ensure you get both faster processes and better data.
If you're responsible for maintaining customer master data in SAP, you're undoubtedly familiar with the many problems that can arise from poor data quality, as well as the meticulous effort required to keep your company's customer master table in good order.
In this article, we'll highlight the top challenges most SAP shops face with their customer master data management. We'll explain how smart automation solutions can streamline your processes to save time and increase data quality, without any software code or technical skills. Read more >
It's impossible to overstate the importance of SAP master data to all areas of your business.  This article follows SAP master data challenges and how to overcome through automation.
In many organizations, however, only a small fraction of master data is actively managed by IT-centric tools. This means that the vast majority remains ungoverned and unautomated – leading to costly downstream errors, poor business productivity, and inaccurate reporting.
Let's explore why automation is the key for business teams to bridge the SAP master data management gap and solve the top five biggest challenges in the market today – without requiring SAP technical programming skills. Read more >
Read our eBook Best Practices for SAP Automation and learn about the questions to ask and best practices to follow at each step of your journey to ensure you get both faster processes and better data.