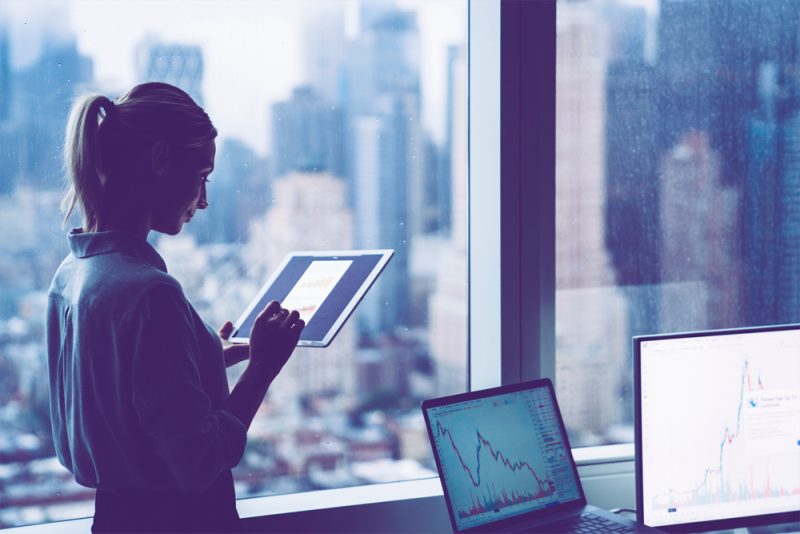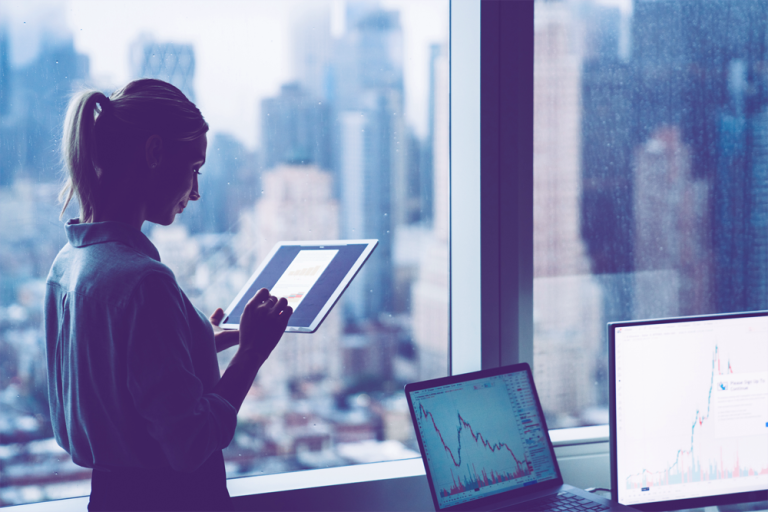 Modernization Without Compromise: Integrating Data into a Cloud Environment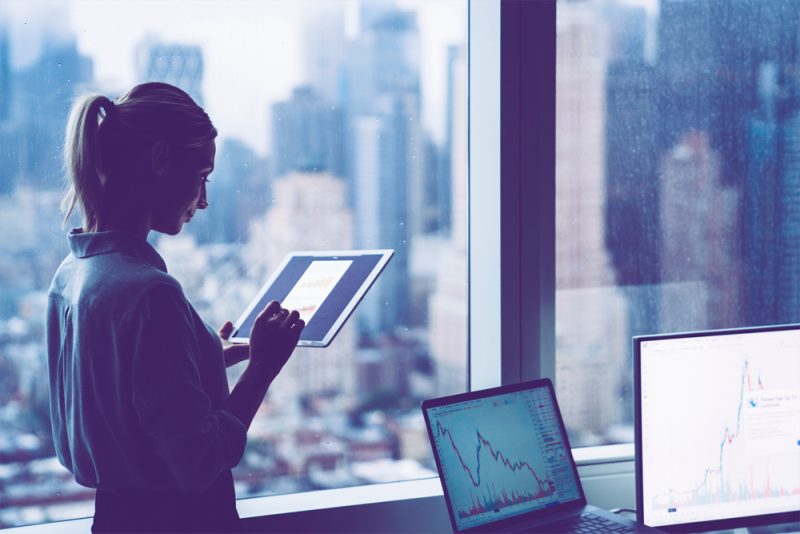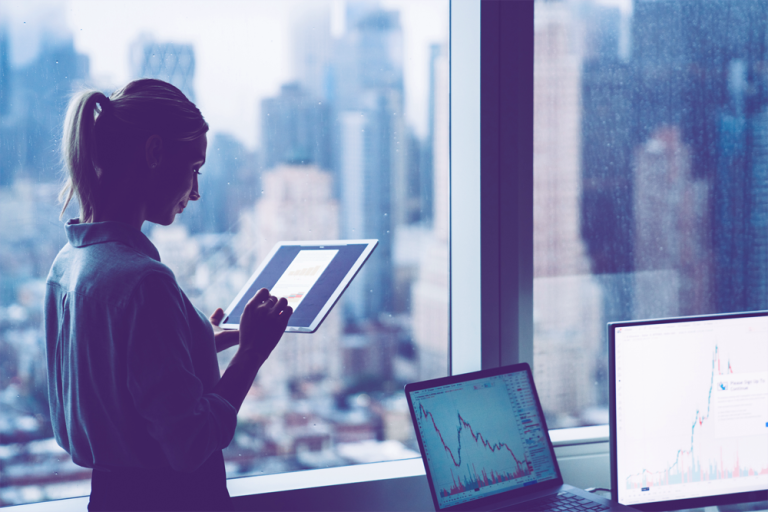 Data is a central element of strategy and competitiveness across every industry around the globe. According to 451 Research, 90% of enterprise executives surveyed believe that data will become more important to their organizations 12 months from now than it is today with use of a cloud environment.
Data is no longer just a byproduct of core business activities; the effective use of data is now a core objective unto itself. Organizations create business value and build strategic advantages from their data assets.  But to do this, their data must have data integrity:  data that is accurate, consistent and has context.
To sustain competitive viability, organizations must modernize their data management frameworks while proactively building data integrity into everything they do. Data integration comprises an essential element in that process. By integrating mission-critical data into a cloud environment, forward-looking organizations open up new opportunities for AI, advanced analytics, and data-driven applications.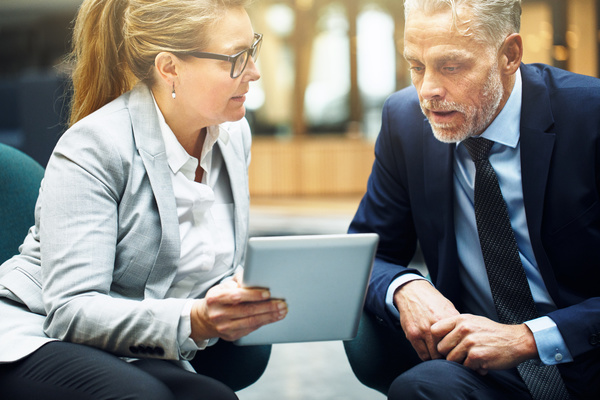 The Data-driven Business Imperative
The global pandemic served as an accelerator for digitization, especially in the B2C space, where omnichannel capabilities and deep customer engagement are strategic differentiators. Established players face continued threats from competitive upstarts in adjacent industries. Very often, those innovators leapfrog their competition by leveraging data in novel ways.
In the face of these pressures, smart companies must proactively defend their leadership positions and reinforce their long-term viability. As they do so, they must face an increasingly complex array of regulatory regimens. Europe's General Data Protection Regulation (GDPR), the California Consumer Privacy Act (CCPA), and similar laws are evolving to meet the ever-changing security and privacy challenges of the 21st century.
Pro-active Focus on Data Integrity
Chief Data Officers and other top-level executives also understand that the downstream outcomes they want to produce are dependent upon consistent data management hygiene and investment. Companies must cultivate data integrity as an end-to-end proposition. From the moment that data first becomes available, stakeholders throughout the organization must attend to its data integrity. Just as deferred maintenance on physical assets such as buildings and machinery can lead to long-term problems, a failure to invest consistently in data integrity will result in an erosion of data value and an inability to convert data assets into positive business outcomes.
As data has taken on a more strategic role, there has been a corresponding shift in perspectives concerning the stewardship of that data. Historically, business leaders have adopted a reactive stance in which data-driven initiatives have been identified opportunistically. Data stewardship was requirements-oriented, with a focus on cost containment and data volume. For organizations running mainframe systems, the conventional approach to modernization has been a "lift and shift" to a cloud environment.
In our new data-driven environment, forward-thinking businesses empower data stewards to proactively build data management and data integrity competencies with an eye toward innovation and productivity. They shift their focus from data volume to data integrity, and they monetize data as a strategic business asset.

The Data Integration Challenge
According to Paige Bartley of 451 Research, the top three benefits of a data-driven approach are centered around agility and resiliency. That's not surprising, given the rapidly shifting business environment of the past several years.
Many companies experience similar challenges as they embark on that journey. Integration with existing IT infrastructure, including so-called "legacy" data systems, falls near the top of executives' list of concerns. 29% of the respondents in 451 Research's Voice of the Enterprise study on data and analytics named data integration as one of their key challenges.
Many companies have established a heritage of mission-critical data, often residing in mainframe systems. For most organizations, those systems are as important as ever, and they're not expected to become any less important in the foreseeable future.
To gain a truly holistic understanding of the business, companies need to incorporate that data into their overall approach. Without the context of customer data, product information, and other core assets, it's impossible to develop a complete picture of reality. Consequently, companies must eliminate silos by integrating their mainframe data with data from other systems to provide a full contextual view of their business.
Read our eBook
Read this eBook to learn the best practices for modernizing data integration for the cloud, helping you to ensure project workloads, budgets, and timelines are within your target goals.
The Reality of Persistent Data Sources
Although mainframes are often referred to as "legacy" systems, that nomenclature underplays their ongoing importance in most of the organizations that use them. In fact, these systems are more important than ever in many businesses. Because they contain valuable historical information, they provide critical insights into long-term customer and product trends.
Integrating this mission-critical data with other enterprise data sources can be a challenge. Yet there are distinct opportunities here as well. By eliminating silos, new doors of opportunity are opened for internal stakeholders who are increasingly reliant on data for strategic decisions. By enriching historical information with curated data from trusted third-party sources, companies can gain unique and valuable insights that might otherwise never have been apparent. They can discover competitive trends and advantages that internal data alone would not have revealed.
Trends in Cloud Environment Adoption
Historically, the so-called "lift and shift" approach has been popular among companies seeking to modernize their data environments. Today, hybrid cloud and multi-cloud strategies are gaining momentum. For analytics workflows, in particular, cloud platforms are popular because of their elasticity, scalability, and cost-effectiveness. Paige Bartley notes that 2022 has been a tipping point for cloud analytics, as half of enterprise executives indicate a preference for public cloud platforms and SaaS-based analytics tools.
What are the implications of this trend? With more data consumers throughout the organization, there must be an increased emphasis on data integration. Flexibility and ease of use are key, and in order to unlock the value in corporate data, companies must eliminate silos. The real-time nature of mission-critical systems calls for real-time analytics, which is driven by real-time integration between those core systems and the cloud environment.
Precisely Connect and the Data Integrity Suite help enterprises take full control of their data, from mainframe to a cloud environment with real-time data integration. For decades, Precisely has been a leader in mainframe and IBM i technology, helping companies access and integrate complex data from multiple sources. Connect supports a wide range of sources and targets for all your ETL and change data capture (CDC) needs. Connect empowers companies to optimize their analytics capabilities for real-time results.
With the Precisely Data Integrity Suite's Data Integration module business users can build resilient, high-performance data pipelines that connect critical systems and data to modern data platforms Read our eBook 5 Tips to Modernize Data Integration for the Cloud and learn the best practices for modernizing data integration for the cloud, helping you to ensure project workloads, budgets, and timelines are within your target goals.