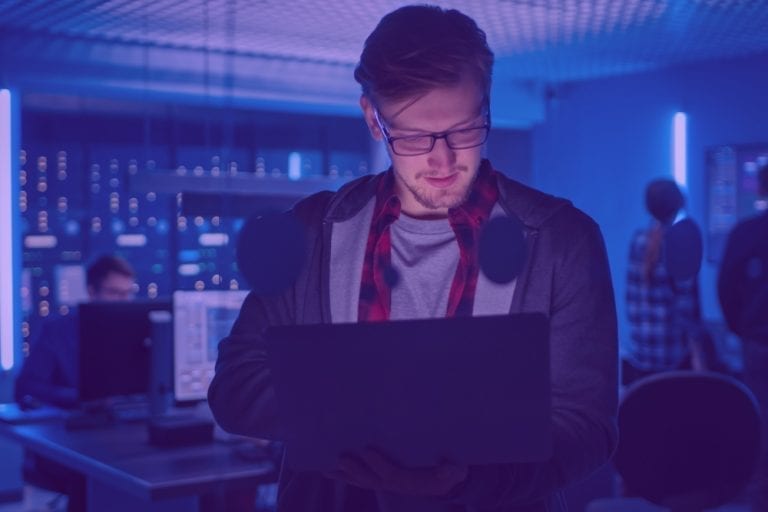 3 Benefits of Moving Location Intelligence to the Cloud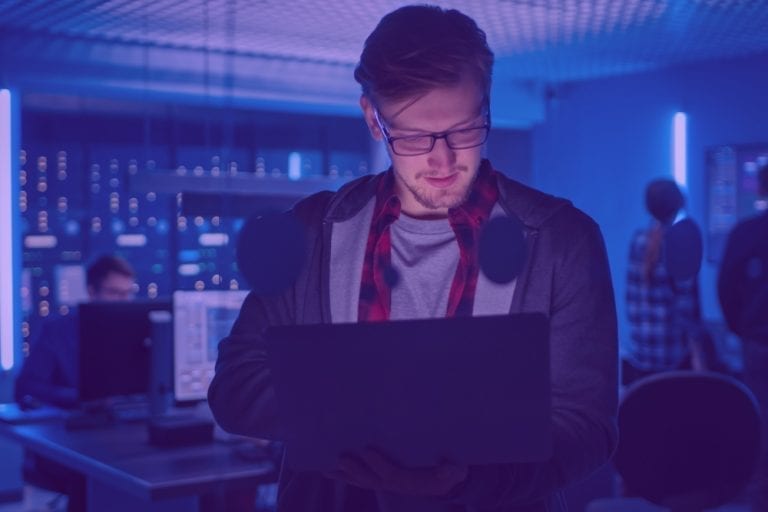 The rapid growth of cloud-based architecture and data-driven analytics has caused businesses to re-assess how they access the various software and data that they need to be successful. Hybrid and full-cloud deployments are becoming more common, and providers of such services are asking themselves what the costs and benefits might be to shift their strategy towards the cloud.
Here at Precisely, we know from experience that there are several benefits, for both the service provider and the consumer, to shifting to a hybrid or cloud model for your location intelligence needs.
Modernize the user experience
One benefit of the move from desktop to online is the ability to modernize the user experience. Gone are the old days of IBM-compatible desktops and the Java pop-ups of yester-year. The growth of mobile apps has evolved the way we build and interact with websites, and front-end coding languages allow us to create a much more intuitive user experience while providing the same, if not more, functionality than the original application.
We've recently upgraded one of our legacy geocoding products, MapMarker, to the cloud. During this process, we were able to improve the way users moved through the experience. We were able to keep the level of accuracy that our legacy users needed while making it easier for folks who were new to geocoding. We've been able to upgrade from outdated text input boxes to a simplified, drag-and-drop interface that helps the user better understand what is happening.

Cost savings of cloud-based location intelligence
A big benefit for businesses moving some or all of their architecture to the cloud comes in the form of cost savings from many different areas of the company. A cloud-based location intelligence application will have a user management component, meaning the customer is no longer responsible for managing the distribution and monitoring of available licenses. This also ensures that the correct number of licenses are being used and that they aren't wasting money on unused or un-activated software.
Cloud-based software also eliminates the need for data or software updates. For many of our desktop MapMarker users, understanding what type of data to get, when to update it, managing geocoding software packages, and figuring out how to get meaningful results was tedious at best. Finding time for a dedicated IT department to deploy software and data updates was also causing problems.
In a cloud-based deployment, all the new functionality, capabilities, data corrections, and other improvements happen instantly without the need to wait around for an IT deployment. This frees up both the IT resource and the analyst to focus on other tasks confidently, knowing that they are running the latest software on the most recent data, delivering more value to the organization.
Try it for free!
Geocoding is now available as an easy-to-use, scalable web application. MapMarker is an easy-to-use, scalable geocoding application that converts addresses into accurate geographic coordinates as a first step towards bringing location intelligence context into your business analytics. Try it for free.
Flexible architecture
Another benefit that comes with moving towards cloud-based architecture is that it provides the customer different ways to access what was previously only available as desktop functionality. Software as a Service (SaaS) providers can provide a set of highly specialized functionality across a variety of different technical deployments.
For instance, MapMarker serves as a user-friendly interface to access a host of geocoding functionality directly from an end-user's computer. It is meant for one-off batch geocoding jobs and is suitable as a substitution for desktop-based geocoding.
This user interface is built on top of the Precisely APIs, which are available to that same company if they were looking to programmatically integrate our geocoding, data integration, address verification, type-ahead, or any other of our location intelligence API's into their business processes or applications. The API's allow the business to consume the same functionality as the SaaS application in a different way depending on their needs.
The API's themselves are built upon the Spectrum Global Geocoding SDK, which forms the basis of our on-premises Spectrum Global Geocoding. We've also taken this SDK and enabled it to be run on various big data infrastructures in cloud-native deployments. These functions are optimized for large-scale analytics of enterprise-level data in a purely online environment.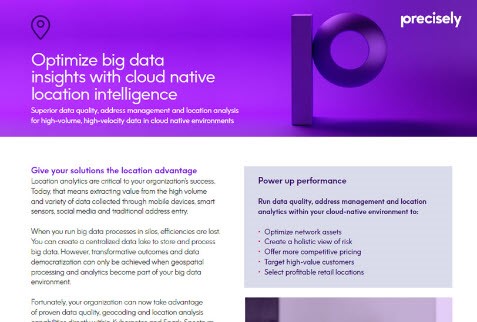 Each of these solutions are based on the same core functionality. The customer simply decides how they want to consume it. This gives them not only a low entry point into enjoying some of the benefits of cloud-based architecture but provides an avenue to expand their usage of it at their own pace.
If you'd like to take a look and experience just how easy geocoding can be in the cloud, MapMarker is an easy-to-use, scalable geocoding application that converts addresses into accurate geographic coordinates as a first step towards bringing location intelligence context into your business analytics. Try MapMarker for free.