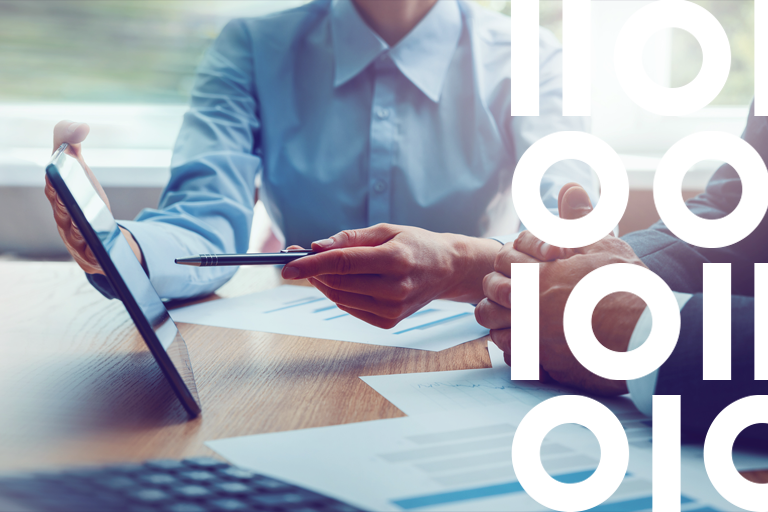 How to Stay Ahead with Sustainable Compliance for Financial Services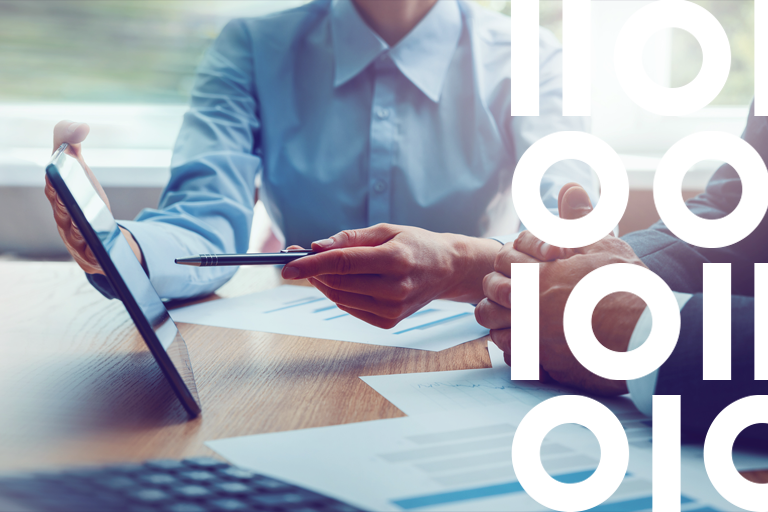 Proactive business practices have always been nice to have, but recent years have shown us that nice-to-have proactivity has now blossomed into a necessity.
Think about it: how has your organization been impacted by the global pandemic? Or the economic downturn brought on by geopolitical instability? Regulatory and privacy requirements have also been on the move – as always – and maintaining compliance has proved to be challenging.
In the face of obstacles like these, many organizations are forced to make a hard pivot to adapt and survive on an as-needed basis. It's a reactive approach that simply won't cut it anymore in the long term.
That's why a shift toward sustainable compliance is on the rise. With sustainable compliance, you're able to address current macro trends and optimize your investments now and in the future.
In other words, sustainable compliance is about being proactive, not reactive.
Let's explore more of the need for sustainable compliance in financial services, its core components, and how you can get started within your organization today.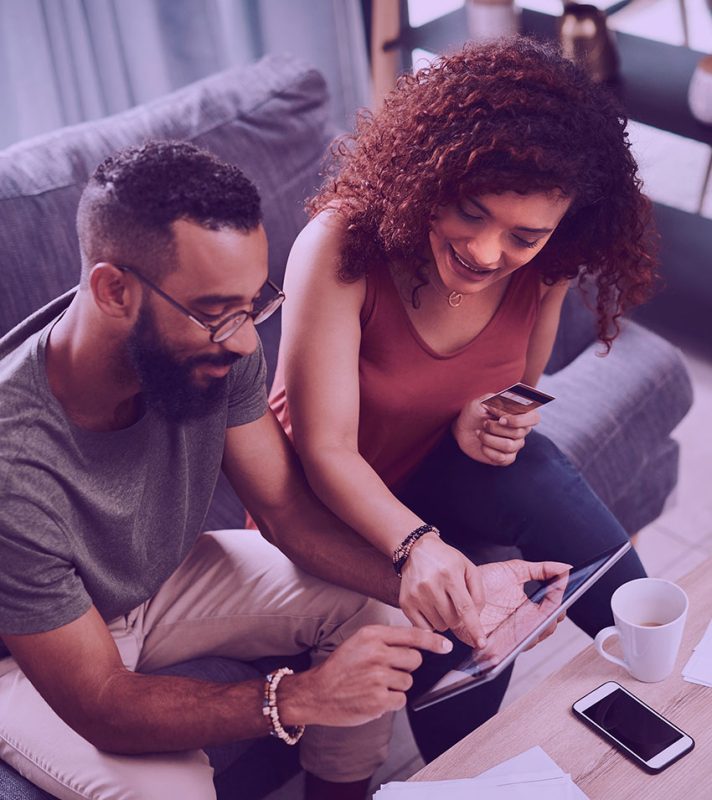 The Need for Sustainable Compliance
This swirl of macro trends has majorly impacted businesses in financial services and across industries – and the effects can be seen in data strategies.
The 2023 Data Integrity Trends and Insights Report, published in partnership between Precisely and Drexel University's LeBow College of Business, surveyed more than 450 data and analytics professionals on the state of their data programs. Here are some of the eye-opening results:
As a result of the economic downturn …
40% of organizations have decreased staffing and resource allocation
37% have decreased their budget
But, steps are being taken to break through these constraints. When we look by the numbers at the trends influencing data strategies, the survey says that organizations are …
increasing flexibility, efficiency, and productivity while lowering costs through cloud adoption (57%) and digital transformation (43%)
focusing on technologies that will help them manage resource shortages. Tools like workflow automation (43%), AI/ML (41%), and data democratization (21%) can help offset these decreases, while amplifying decision-making insights
This all points to proactive efforts to maximize resources and manage costs with lower budgets – while continuing to strategically plan for everchanging macro trends and technology shifts. In other words, making big pushes towards sustainable compliance.
Six Principles of Proactive Data Programs
Over decades of working with customers in financial services, our team at Precisely has identified six key pillars of proactive data programs.
Maintaining a centralized knowledge repository that democratizes the collection of information and makes it readily accessible to those who need it while also offering a single source of truth for the entire organization.
Documenting what data is most important, then understanding what policies apply, where that data is, and how it fits into the overall compliance picture for financial services.
Identifying key relationships and dependencies in the data. This includes understanding the impact of change within one data element on the various other data elements and compliance requirements throughout the organization.
Monitoring and improving business quality rules and technical quality rules to define what "good" looks like.
Creating data observability routines to inform key users of any changes or exceptions that crop up within the data, enabling a more proactive approach to compliance.
Enabling visibility and accountability so data leaders can proactively monitor data quality and governance standards, their impact on compliance and deliver overall business value for the organization.
Read our Report
Read this TDWI checklist report to explore how data integrity best practices can help your financial services organization succeed.
Sustainable Compliance Use Cases in Financial Services
Now that we've identified the characteristics of a proactive approach to data programs, what are the practical needs for organizations today? Here are a few of the common use cases in financial services:
Regulatory requirements: The alphabet soup of regulators – the OCC, FDIC, SEC, and FRB just to name a few – eat up already depleted resources and are not easily adaptable to rapidly changing requirements and new regulations (yes, here comes ESG).
Privacy requirements. Regulations like GDPR and CCPA, for example, require institutions to permit their customers to remove select types of personal information from internal databases. To achieve that, you need to know where your customer data resides across multiple systems and lines of business.
There are also requirements that prescribe specific uses of personal data, like anti-money-laundering (AML) regulations. These call upon banks to determine whether or not individual transactions or patterns appear suspicious. This requires you to have detailed information and understanding about your customers. Then, you can make sure that clients aren't transacting with themselves by ensuring that account holders are independent of one another.
In financial services, there are specific people, organizations, and countries with whom banks cannot legally do business – and you need to get those right. Doing so requires comprehensive data quality and data governance programs that help you clearly understand who you're dealing with. That requires some insights into corresponding banks, originators, and beneficiaries.
Internal controls and fraud detection. Strong data quality and data governance programs are key to success in these use cases as well. Are employees facilitating transactions and account openings? Are synthetic IDs and stolen identities in use? The data can help uncover malpractices.
Ultimately, compliance is complicated. When resources are depleted and requirements keep changing, you need to be able to quickly and seamlessly adapt.
That's what sustainable compliance is all about: having a strategy in place that enables you to replicate and automate compliance processes across your business ecosystem and silos with the highest level of data integrity.
How do you achieve this sustainability while lowering costs, reducing risk, and boosting confidence and visibility for decision-making? Next, we'll explore the elements that are needed for success.
 Four Keys to Long-Term Sustainable Compliance
A successful sustainable compliance program needs to have four critical characteristics.
Extensibility that allows you to add new functionality over the product's lifetime. With extensible software, you accomplish more with fewer applications.
Considerations should include cloud adoption, your ability to integrate legacy and modern tech stacks, and to interoperate with existing infrastructure to extend their value and your investment.
Extensible software helps you answer questions including:
How can I be positioned to pivot for new requirements, volumes, and technologies?
How can I get timely access (and scale) to all the data I need to ensure compliance?
How can I leverage my current tech stack as we adopt new technologies?
Data literacy. This refers to your ability to gather, read, create, understand, and communicate with data.
Enterprise-wide data literacy should include data policy management, which helps financial services organizations reduce risk and maximize compliance, so you avoid violations that result in fines, missed revenue projections, and reduced confidence in your organization's ability to meet obligations.
This understanding and collaboration will also minimize data silos, democratize data stories and products, and ensure that data is fit for purpose with data governance, integrated data quality rules and observers, and visibility into rules, metrics, lineage, impact, and relationships.
Data literacy helps you answer questions including:
How do I know what data assets impact compliance initiatives across my organization?
How can I get democratized visibility into data meaning, lineage, and ownership?
How can I confidently trust the data quality of critical data assets for compliance, better insights, and decision-making?
Intelligence. The exponential intelligence that's available to us now is made possible through technologies like observations, real-time anomaly alerts, crowdsourced collaboration, and AI/ML-derived insights.
Intelligence helps you answer questions including:
How can I identify risk proactively with the volumes of data expanding every day?
How can I be alerted about changes, anomalies, and outliers?
How can I optimize risk analysis or advanced insights with intelligent recommendations?
Automation of repetitive and time-consuming tasks. Streamlining manual processes increases efficiency, reduces costs, and gives teams time back to devote their skills to tasks that demand their expertise.
Prime candidates for automation include data integration and replication routines, metadata cataloging, business rules, metrics, and profiling, and leveraging data enrichment products and services instead of managing them internally.
Automation helps you answer questions including:
How can I enable my team to work on higher-priority projects?
How can I increase ROI on investments to achieve greater value?
How can I avoid costly reworks due to manual errors?
All of this amounts to a need for data integrity – data with maximum accuracy, consistency, and context that supports faster, more confident reporting and decision-making for sustainable compliance and beyond.
Achieving Sustainable Compliance with the Precisely Data Integrity Suite
The thought of finding a solution that checks all the boxes we've covered for sustainable compliance may feel overwhelming – but luckily, your search can start and end here!
Our Precisely Data Integrity Suite is an innovative, modular, interoperable, and scalable solution that meets you where you're at on your unique road to sustainable compliance, and data integrity at large.
The Suite is made up of cloud-native services that work together to build value at each step of your journey. They work seamlessly with both traditional and modern tech stacks to help you optimize your investments now and in the future – directly in line with the principle of sustainable compliance.
All this is built on one data integrity foundation, with a shared data catalog, machine learning-powered intelligence, and agents that enable workloads to run where your data resides.
Here's how the Suite directly fulfills the four requirements we've previously discussed, at a glance:
Extensibility: cloud-based and cloud-ready, it scales and grows as your organization does. You also gain interoperability with your existing infrastructure, and the ability to integrate legacy and modern tech stacks.
Data literacy: enabled through business-friendly data governance around policy, data meaning, and lineage, and advanced data quality and observability rules, metrics, and scores.
Intelligence: AI/ML techniques power advanced insights while creating proactive alerts and recommendations. This keeps your teams working on the tasks that matter most.
Automation: streamline manual data integration and transformation processes, metadata harvesting and cataloging, data quality rules, profiling, and observers, and leverage expertly curated datasets or data products that have been certified and are fit for purpose.
If you're ready for high-quality, trusted, and accessible data for more sustainable compliance and greater data-driven decisions – we're ready to be your partner along the way. Contact us today to get started with the Precisely Data Integrity Suite, so you're ready to remain resilient and compliant, no matter what the future brings.
In the meantime, be sure to read our report TDWI Checklist Report: Best Practices for Data Integrity in Financial Services, for even more insights.