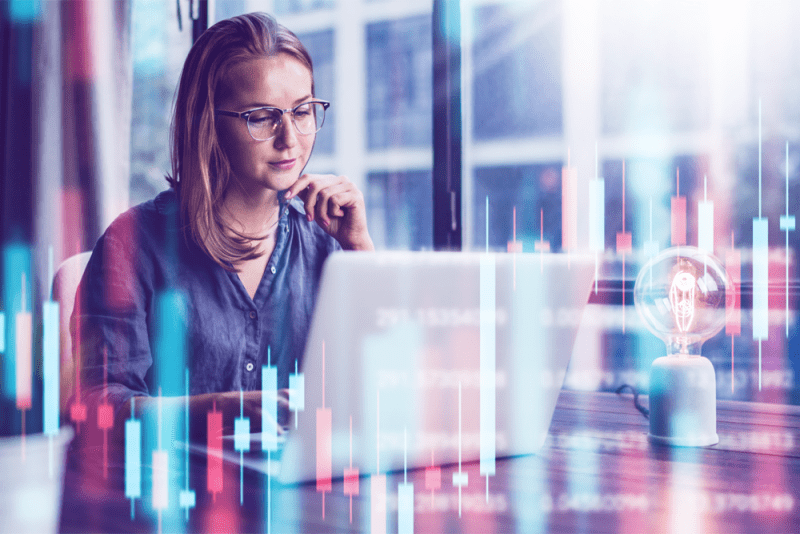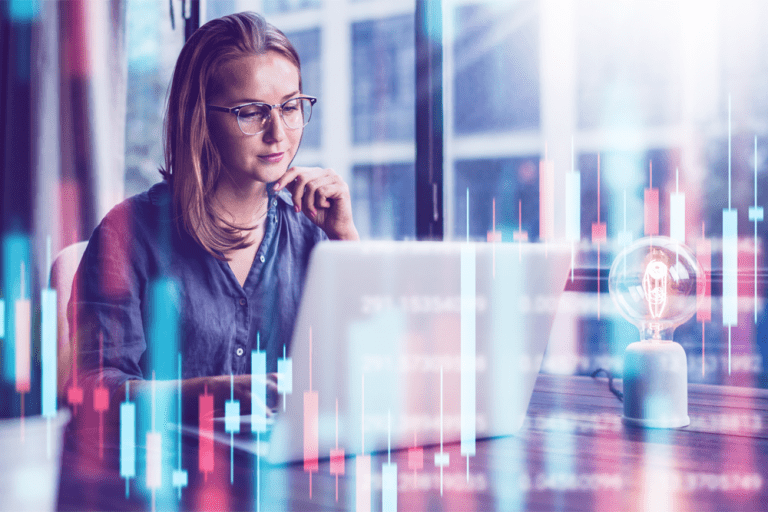 A Chief Data Officer's 4 Imperatives for Achieving Data Intelligence and Driving Transformation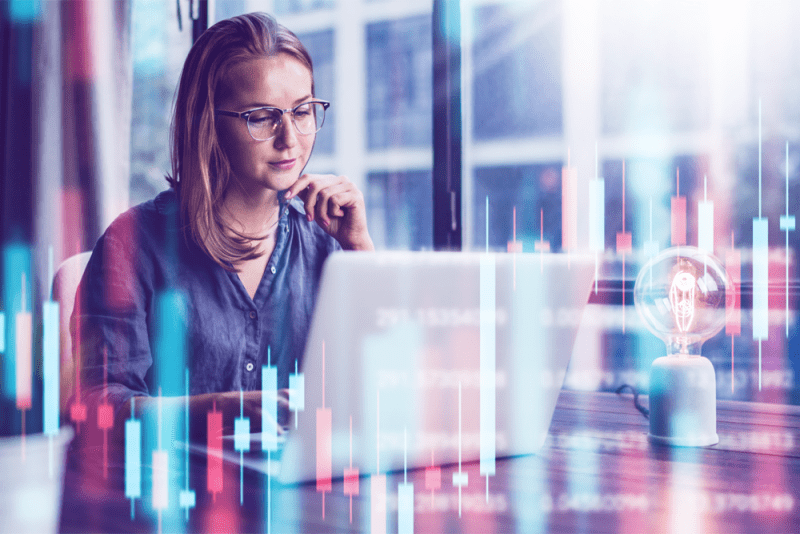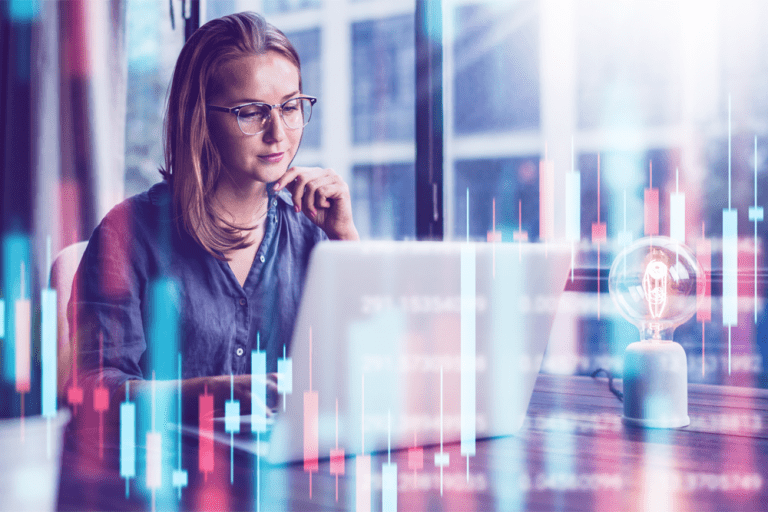 Data is one of the most valuable assets that a business can have in their digital transformation journey.
It's so important, that corporations will eventually formally recognize data as an asset on corporate balance sheets, alongside hard assets like real estate or inventory, and intangibles such as intellectual property or goodwill.
It's only natural, then, that an executive-level owner should be assigned as the chief steward of that asset, seeing to its ongoing care and maintenance, as well as assuring that it can be used to maximum effect by stakeholders across the entire organization.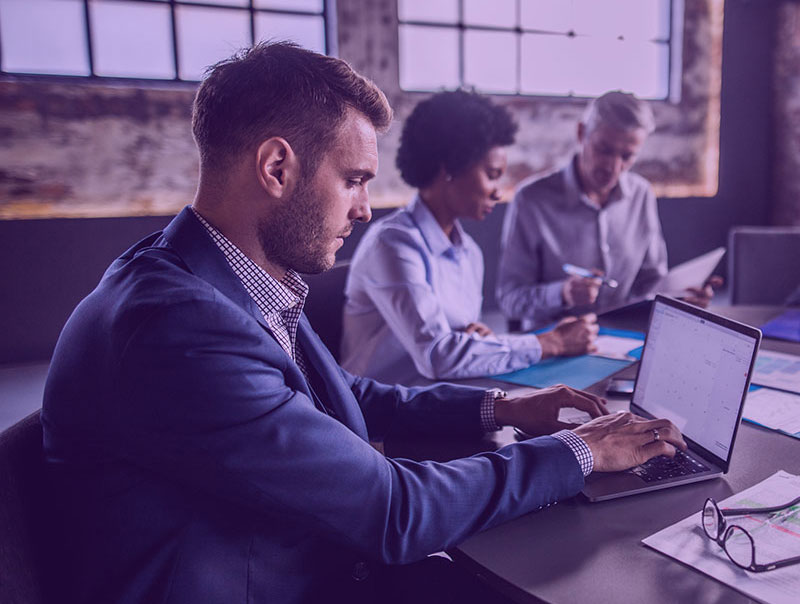 That's where a Chief Data Officer (CDO) comes into the picture. The role of a CDO is relatively new in the larger scheme of things. For some, it appears as yet another C-level position amid a proliferation of similar titles. However, in light of the importance of data in today's environment, the CDO role is essential in any organization seeking to achieve data intelligence, and become a leader in their industry.
I recently sat down with Ian Murphy of the Enterprise Times for a podcast to discuss my role as Precisely's Chief Data and Information Officer. We chatted about the versatility required for CDOs, the four key business imperatives, data democratization, and much more.
I've included some of the interview highlights here, and I encourage you to listen to the full podcast, linked below.
2023 Data Integrity Trends & Insights
Results from a Survey of Data and Analytics Professionals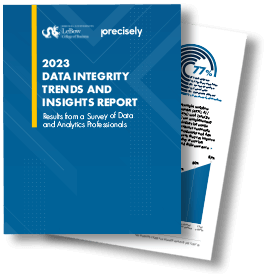 The Multi-Faceted Role of a Chief Data Officer
There are some areas of potential overlap between a Chief Data Officer, a Chief Information Officer, and a Chief Information Security Officer. All three roles must understand and integrate multiple perspectives, including a deep technical understanding of the issues at hand as well as a business user's perspective. The CDO, above all, must have one foot firmly in each of those camps.
The value of data, and the capability to achieve that highly sought-after data intelligence, ultimately rests on the organization's capacity to translate raw data into business results. Data helps business users develop a clear 360° view of their customers, and it helps to ensure that they are building the right products and services for those customers. It delivers insights that drive greater effectiveness and efficiency across business processes.
While data has the power to be transformative, it must also be compliant and secure – two other areas within which a CDO needs to have a level of expertise. An effective CDO must clearly understand the technical constraints and guardrails which must be in place to safeguard confidential information, protect the organization's reputation, and maintain legal and regulatory compliance.
The Four Imperatives of the CDO
As a Chief Data Officer, my job is to build the organization's data assets and ensure they are used to maximum effect. That means integrating data from multiple sources, tending to the quality of that data, adding location context wherever appropriate, and enriching it with third-party data sets.
A CDO must think in terms of the cross-functional utility of data. That requires breaking down silos and making data available to the people who need it, in a format and context that enables them to generate business value from it. We can't think only in terms of a single use case, we must consider all possible uses cases. CDOs must empower their organizations to be data-driven from top to bottom.
In this respect, every CDO must respond to four imperatives. The first three are: operate, integrate, and transform – these are imperatives that the CDO and CIO have in common. The fourth, unique to the CDO, is to align everything else around maximizing the value of data throughout the organization.
Let's take a closer look at each of the four imperatives:
Operate
Here, the focus lies in leading a team to deliver efficiency, effectiveness, and security across the enterprise. That means looking after the core functions of information technology, aligning capabilities with operational objectives, and fostering overall IT excellence.
Integrate
We need to make sure that disparate groups, systems, and operations are aligned and working in harmony.
This is particularly important in the case of mergers and acquisitions, where diverse systems and data models must typically be absorbed into a unified standard that serves the needs of the combined company, without abandoning or overlooking the needs of the organization that is being acquired. Precisely is a very acquisitive company, so integrating these acquired organizations into our IT infrastructure and business processes is crucial.
This often requires hard choices about which system(s) will remain, which will be retired, and how to align the perspectives of various interest groups around a shared model that works for everyone. Effective integration can only proceed based on a clear understanding of the business purposes of various systems and the potential business value of the data they contain.
Transform
The CDO plays a critical role in digital transformation initiatives. These generally rely on data as a key input to generate maximum value, but also produce volumes of data in their own right. To maximize value and data intelligence, these assets must be integrated into an enterprise-wide landscape of systems, data stores, and applications. It must also be carefully managed to maintain privacy, security, and regulatory compliance.
Align
This fourth imperative is unique to the role of the Chief Data Officer. It's to set the agenda and lead the way in managing and leveraging data to maximize its value to the enterprise. It's about ensuring that the data is fit for its purpose. It's about unleashing the power of business users by making that information available to them in a way that balances democratization with information overload.
Alignment requires a particularly strong sense of vision. It calls for leadership that understands the true potential of data in their organization, not just for a small handful of use cases, but for a broad array of scenarios that have the power to drive transformative change.
This has powerful implications.
To maximize value and achieve data integrity, an enterprise needs flexible, configurable integration that can adapt easily to change. It needs enrichment and geolocation that add context and increase the value of the data. Finally, it must tend to the quality of the data and its fitness for the purposes to which it is being applied.
If your organization is proactively building a data strategy aimed at generating business value, Precisely is here to help. We offer a complete range of solutions for data governance and data quality, integration, location intelligence, and data enrichment.
Precisely partnered with Drexel University's LeBow College of Business to survey more than 450 data and analytics professionals worldwide about the state of their data programs.  Now, we're sharing the ground-breaking results in the 2023 Data Integrity Trends and Insights Report.