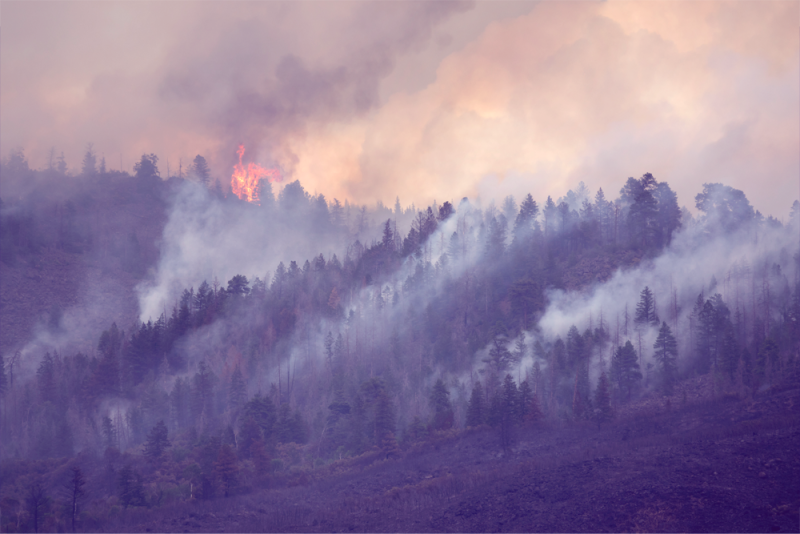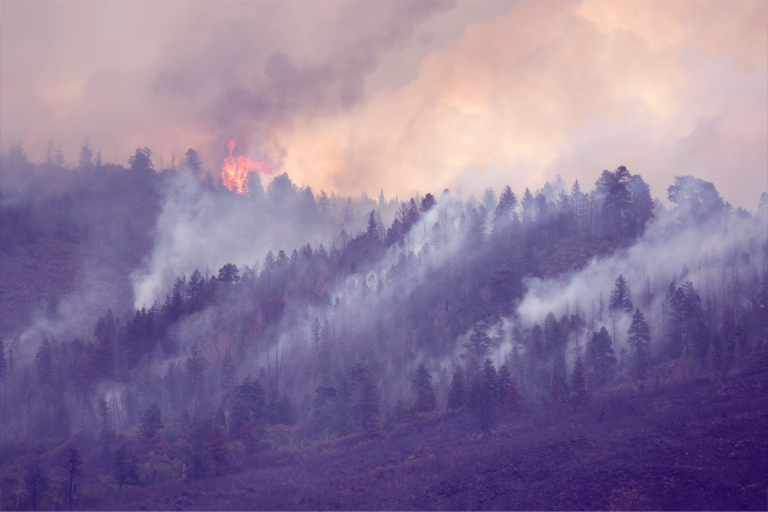 Understanding Wildfire Risk: The Marshall Fire – Not Your Average Wildfire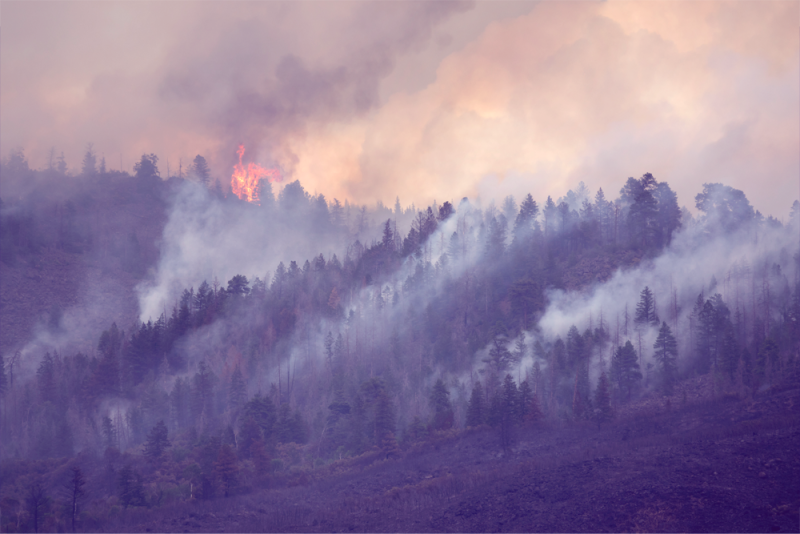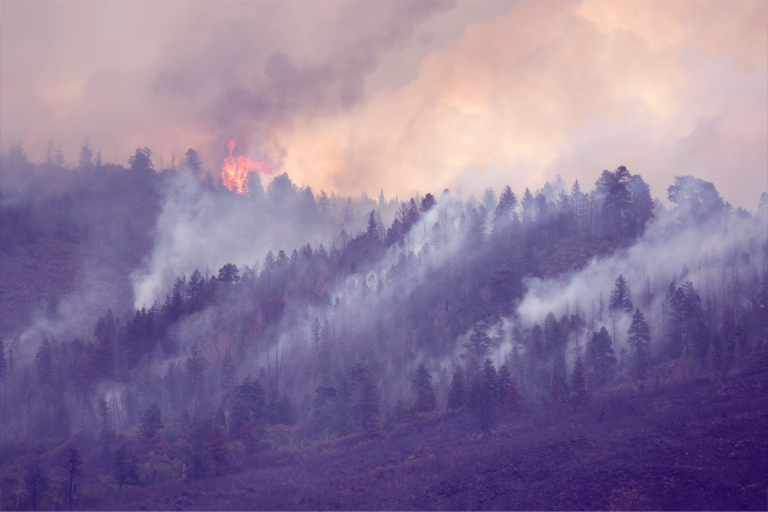 The most destructive fire in Colorado history, the Marshall Fire, started December 30th, 2021 in Boulder County and burned over 6,200 acres. Estimates dated January 6th show 1,091 structures were destroyed and 179 were damaged worth an estimated $513 million.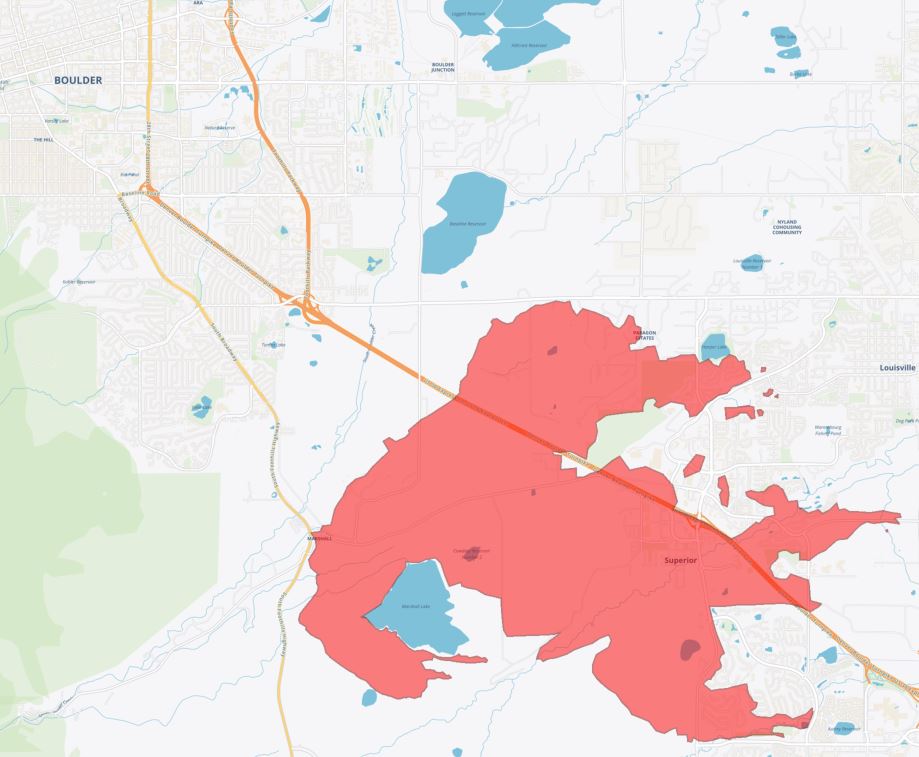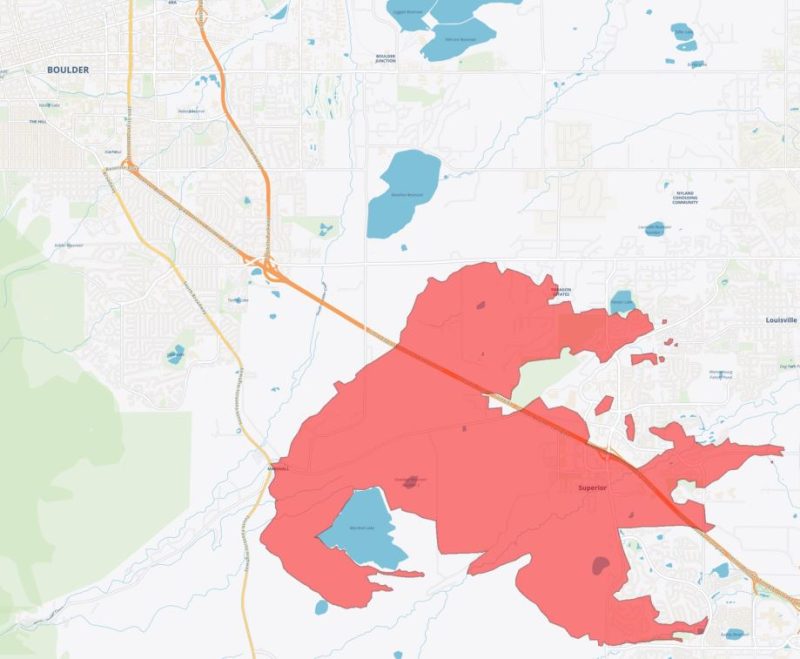 Of the 2,071 total single-family units identified by Precisely's Address Fabric within the burn perimeter, more than 61% were damaged or destroyed.
Not solely a wildfire event
Contrary to popular depiction, the Marshall Fire was not solely a wildfire event despite natural vegetation burn on designated open spaces and natural areas.
In fact, 65% of the total number of structures damaged or destroyed were found in areas of minimal likely exposure, where the risk of wildfire was near zero. Essentially, these areas are not considered to be wildland or even wildland-urban interface zones, commonly referred to as suburban or urban areas.
The behavior of the Marshall fire, as indicated by its burn perimeter, is comparable to a wildfire event and coincides with Precisely's Wildfire Risk model to a great extent. The vast majority of the 6,200-acre burn perimeter is categorized as wildland with moderate to high wildfire risk.  However, when extreme weather conditions, such as long-term drought and strong, sustained winds align, the risk of urban conflagration (home-to-home ignition) increases exponentially.  This quote from Brad Pietruszka, Fire Management Specialist, Rocky Mountain Research Station tells a striking story.
"It likely would have taken a few minutes for structure to structure spread independent of spotting to occur. If the average structure to structure spread took two minutes, then the overall average rate of spread within urban areas can be assumed to be near 18 chains per hour, or approximately 1/3 mile per hour ... Under conditions present at the Marshall Fire, winds were so severe that the grass fuels were observed to self-extinguish during higher gusts, then re-ignite after cessation … Conditions under which urban spread along the Front Range of Colorado are possible (but) can be categorized as exceedingly rare."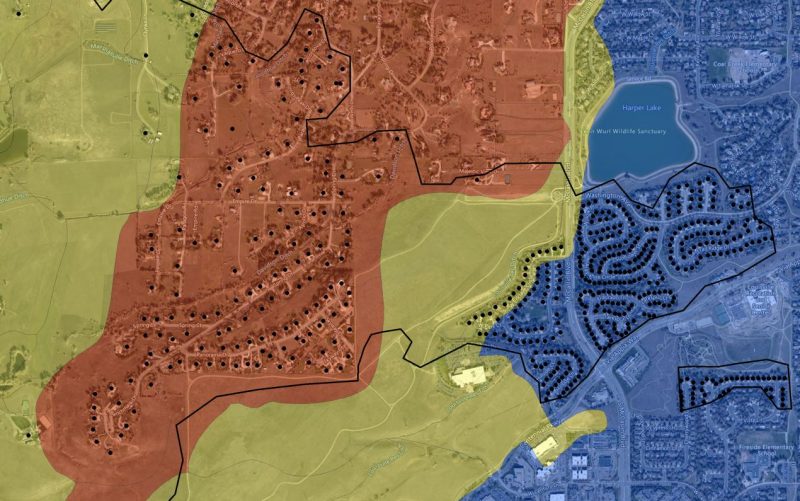 Read the Whitepaper
Read this whitepaper which contains information about wildfire risk model assessements and how they can be used in business and programmatic analytics.
Rare conditions lead to devastating consequences
To have urban conflagration, rare or perhaps previously rare combinations of conditions must exist. These include high-density housing, susceptible construction, minimal setbacks, and extreme weather.
Urban conflagration is not necessarily an extension of a wildfire. Any ignition source, structure fire, auto fire, etc. may be the impetus to start the chain reaction. When a wildfire is the ignition source, environmental conditions such as proximity, drought, and high winds also come into play.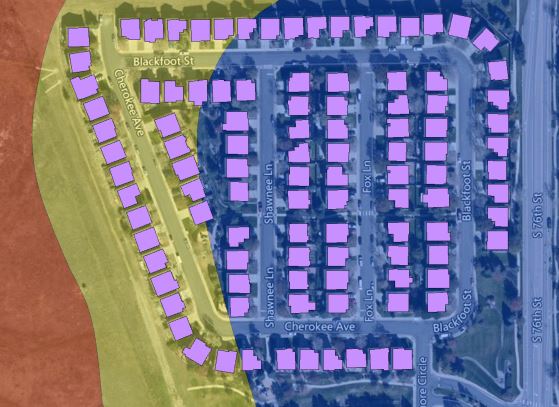 Precisely's Property Graph uncovered nearly all of these unfortunate conditions at the Marshall Fire:
Proximity – hundreds of structures 1000 ft or less to high-risk wildland
High Density – 4 to 5 structures per acre
Minimal Setback – as little as 10 ft between structures
Susceptible Construction type – predominantly wood framing with asphalt shingle roof
Weather – extreme drought and persistent high winds
 Worst-Case Scenario
The Marshall Fire is by all accounts a worst-case scenario. Daniel Swain, Climate Scientist, Boulder CO, puts it into perspective.
"For a lot of Americans, the Camp Fire in Paradise, California, in 2018 may be the most horrifying recent memory — 18,000 structures burned, 85 deaths. But while Paradise was a relatively dense community, it was in what's called the "wildland-urban interface" — essentially, houses in the woods. What we saw Thursday was so different — subdivisions, tract homes, fire just tearing through suburban environments we've been taught to think of as safe in every way."
Climate change is shifting historically rare environmental conditions toward a more common or frequent occurrence. In all likelihood, an event like the Marshall Fire will happen again. Let's make sure that we learn from these experiences to reduce risk in the future.
To learn more about taking a data-driven approach to understanding and mitigating wildfire risk, read our whitepaper Wildfire Risk – A hazard and risk assessment database which contains information about wildfire risk model assessements and how they can be used in business and programmatic analytics.
Authors:
Daniel Tatro, Solutions Architect

Chris White, Product Management Director, Wildfire Risk

David Mosher, Senior Sales Engineer, Location Intelligence & Data
Sources:
The Return of the Urban Firestorm, what happened in Colorado was something much scarier than a wildfire – David Wallace-Wells
Modeling Urban Spread on the Marshall Fire – Brad Pietruszka, detailed Fire Management Specialist, Rocky Mountain Research