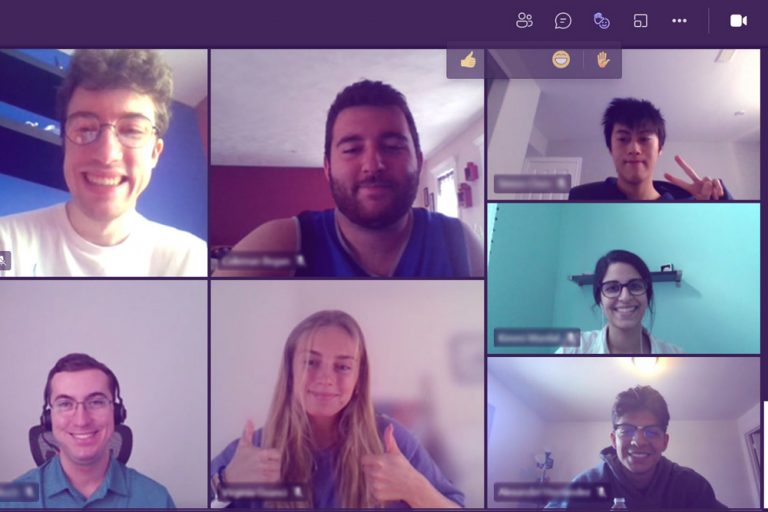 Precisely's 2021 Summer Internship Program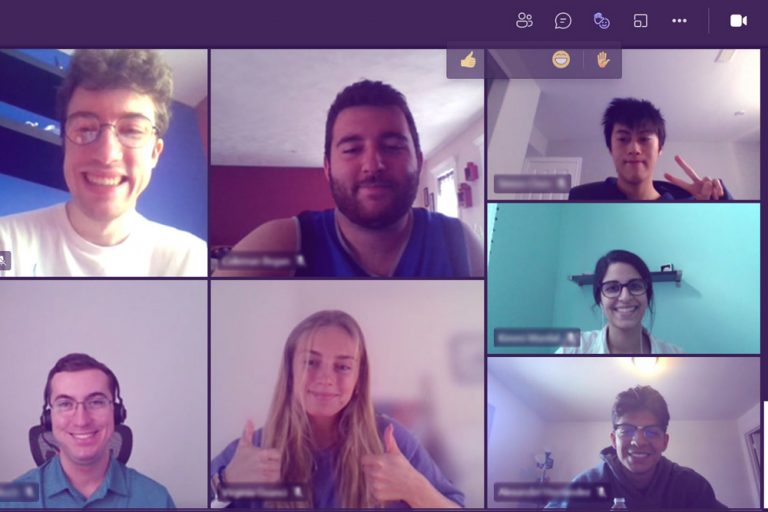 The transition from student to professional life is not always as easy as it seems and can be a difficult task for some. Adjusting to different types of workloads, integrating into part of a larger team, and learning industry specific skills are just a few of the challenges that people may face. However, taking on an internship can be a great way for students to get real world experience while also helping to guide interests in their future careers.
This summer, Precisely launched its first structured summer internship program. We offered individuals with varied and diverse backgrounds the opportunity to grow their professional skillset. Positions were offered in nearly every area of the business to help students gain access and insights into their professional interests.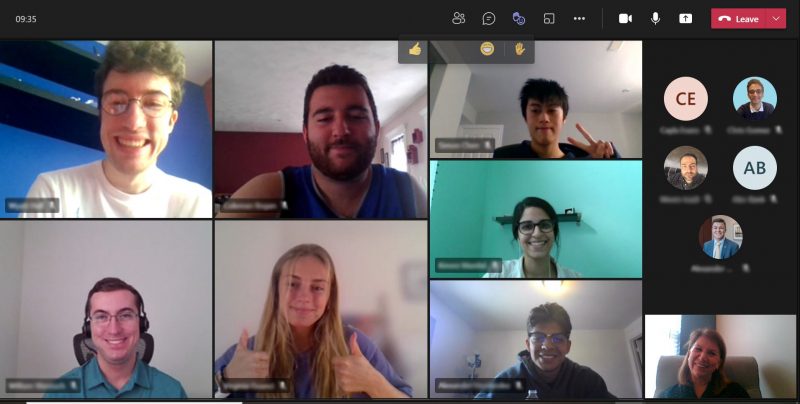 Let's take a look at what some of our recent interns had to say about the program.
Anna Bialik: Corporate Junior QA
"Precisely's summer internship program introduced me to the business language and workflow of Precisely's products. I collaborated with the Procodia development team in Agile methodology and the QA Engineering team with black box testing technique. Daily Scrum meetings gave me constant evolution and feedback about Precisely's framework and testing scenarios."
Cayla Evans: Data Operations
"I learned a lot about profiling data and how connecting from one data source to another is easier than expected. This internship helped to further my career in tech through SQL. I am taking a Database Design and Application class this fall, so having a base knowledge of how to use SQL at a company like Precisely will help me to do well in this class."
Chris Gomez: Software Engineering
"Working with Precisely's Location Intelligence team was overall a wonderful experience filled with growth. I learned many new spatial and map creation concepts and had the privilege of working with friendly and welcoming mentors that challenged me throughout my entire internship. Overall, working here this summer was amazing!"
Kimmi Manilal: UX Designer
"I was an intern on the UX team this summer, and I learned so much in such a short amount of time. I was able to gain exposure in the industry and ask lots of questions while contributing to meaningful work at the company. I'm excited to carry the new skills that I've learned in research and design to further my career in tech!"
Michal Krzyzowski: Corporate Junior Software Engineer
"This internship was a great opportunity to face many new challenges. It allowed me to discover the reality of the programming universe. Until now, I only spent my time studying and working on small projects in University and I am grateful for this development opportunity! I learned many new skills, new technologies, and met amazing people. It's really inspiring for me and I hope this internship won't the end of this journey. Thank you all for your support and care, especially Dominik, my dear mentor."
We help market leaders make better decisions and build new possibilities. Want to join the team? Find out about working with us and our current openings.
Nolan Hilger: Accounting
"During my time as an accounting intern at Precisely I was able to connect with professionals in my field and learn the ins-and-outs of an accounting ERP system like NetSuite. Specifically, in the tech industry, I have learned the process of accounting for royalty payments and vendor payment requests."
Oskar Kuchejda: Corporate Junior Software Engineer
"First of all, this internship showed and is still showing me how teamwork looks and how important communication is between team members. More technically, I've learned a lot about AWS and how to handle these applications, maintenance, and upgrades. I see how many things I didn't know, and it has reminded me that we are learning throughout our whole life and we should never stop. There are a lot of things that I've learned so far but these, in my opinion, are the most important."
Paulina Mrozik: Corporate Project Management
"This internship has been my first opportunity to learn about work in an international, corporate environment. I believe this is something to be proud of. The most fascinating thing I've learned is that collaboration and good communication are the road to success."
Virginia Guanci: HR/Total Rewards
"I feel very grateful to have had the opportunity to be a part of the Precisely Internship Program this summer. Throughout this experience, I have not only learned about the wide range of services that Human Resources fulfills for the company, but I have also gained a variety of valuable skills that I am confident I will be able to transfer into any work and educational environments I am a part of in the future. Thanks, Precisely!"
William Wantuch: Data Operations
"During my internship, I gained valuable exposure to various business concepts, such as understanding the user requirements for creating a Tableau dashboard for HR, the importance of data privacy, sales terms and their relation to creating the Win Rate dashboard for New Sales, and basic concepts of Salesforce system operation. Additionally, interacting with multiple technical teams for assistance and guidance exposed me to the practical experience of navigating within a corporate structure.
These are just a handful of the individuals who have gained new skills and contributed to Precisely's success this summer. Thank you to all and we wish you the best in your future endeavors – hopefully with Precisely!
Interested in an internship in 2022? Follow us on our social media channels for upcoming opportunities.
LinkedIn | Twitter | Facebook | Instagram
Learn more about us on our Careers and Culture page.