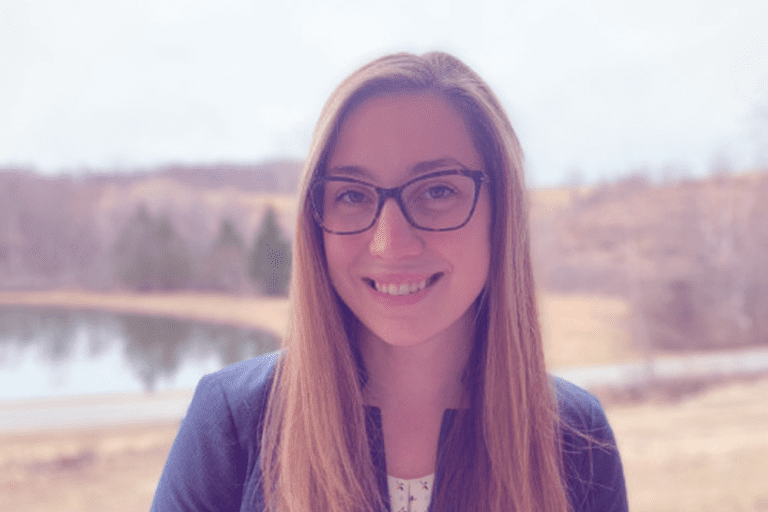 Precisely Women in Technology: Meet Nicole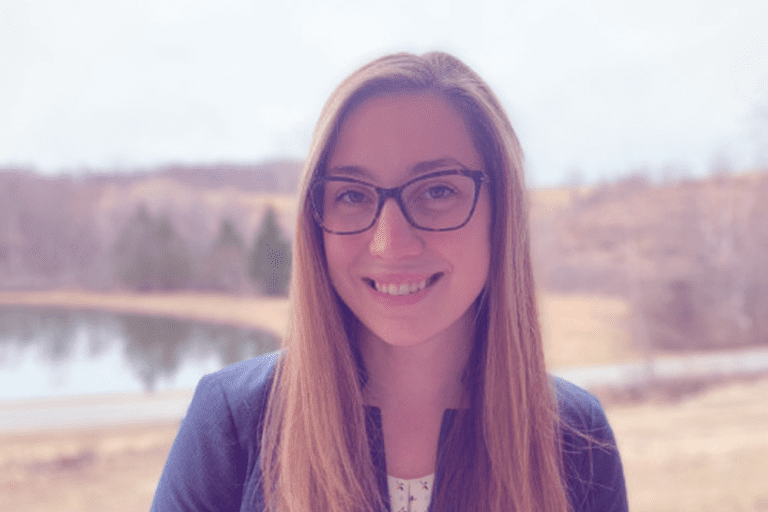 At Precisely, recognizing individuality is a key value of our organization. This week, we're introducing you to Nicole Herrington, Senior Manager, Business Development. Nicole is based in Cambridge, NY and has worked in technology for almost 10 years. She's also a member of our Precisely Women in Technology Program. Continue reading to learn more about Nicole and her experience as a woman in tech.
Why did you choose to pursue a career in technology?
I was drawn to technology because of the constant change within this field. The fast pace and continuous education makes it fun and challenging.
Who has been your greatest professional mentor? What's one thing have you learned from them?
Brenda Wylie-Kay has been a great professional mentor. When I joined Brenda's team, I was still early in my career and often felt intimidated during meetings which prevented me from speaking up when I had ideas. Brenda helped me come up with a pre-meeting/presentation plan that allowed me to come in overly prepared, giving me the confidence I needed to speak up with conviction in my delivery. She has also been instrumental in my development as a manger by helping me hone these skills over the last three years. She has taught me to always fight for my team because they will be the ones fighting for me. This also ties back to growing my confidence and feeling validated. I believe everyone should have a professional mentor that not only helps them progress in their career but also acts as an internal cheerleader.
What's the biggest risk you took in your career? What was the reward?
The biggest risk I have taken in my career was applying for a management position because I was second guessing myself on whether I was ready to take on this new challenge. I had two young kids at home and was questioning whether I had the skills I needed to manage other people. For the first six months, I felt like I was swimming against the current, but then everything started to click. I realized how much I loved coaching the members of my team and helping them grow, especially when members of my team are promoted internally! I started with a team of four BDRs in Troy, NY and I now have a team of nine who are located in all corners of the US. This role is challenging but it's even more rewarding – it's the perfect spot for me.
As a woman, what challenges have you faced in the technology industry? How have you overcome them?
Some challenges come with any job. For instance, it can be intimidating when you are the only woman on a call or in a meeting. Add in being the youngest and your nerves can get the best of you. I have learned that preparing ahead of time and feeling confident about the topic I am meeting or presenting on allows me to have a strong voice and feel empowered.
We help market leaders make better decisions and build new possibilities. Want to join the team? Find out about working with us and our current openings.
What's the best advice you've ever been given? How do you apply it to your personal and professional life?
There are two things that have always stuck with me throughout my career: always use your voice and protect your people. It's easy to sit in the background and listen, but you never truly grow until you start putting yourself out there and speaking up. It can be very intimidating – especially if you are the only woman in the meeting – but knowing your voice matters and your ideas are relevant makes a difference. This allows you to grow your confidence and propels your career forward. Feeling like you have a voice, will help you grow and blossom in a professional and personal capacity. When I first became a manager, my manager told me to always take care of your team. I have always stayed true to this because without my team, I have nothing. We always have each other's backs and that's how we run our business successfully.
What's one piece of advice you'd offer to younger women entering the industry?
"You miss 100% of the shots you don't take."
In the beginning of my career, I was afraid to put myself out there because I thought others were more experienced and knew more than me. This was a huge mistake! I have learned that you should always speak up or take a chance on a new position. You might make a mistake, but that's how you learn. Always remember that your voice matters, and the sky is the limit!
As a successful woman in technology, what's one thing you do to pay it forward and advocate for other women in the field?
I've learned from my mentor and continue to apply those lessons with others. I make sure I am always working with the women on my team to ensure they are advocating for the things they want out of their career. We work on stretch projects, mentorships and creating career development plans. We also work on confidence, communication, and personal growth as well.
Learn more about us on our Careers and Culture page.