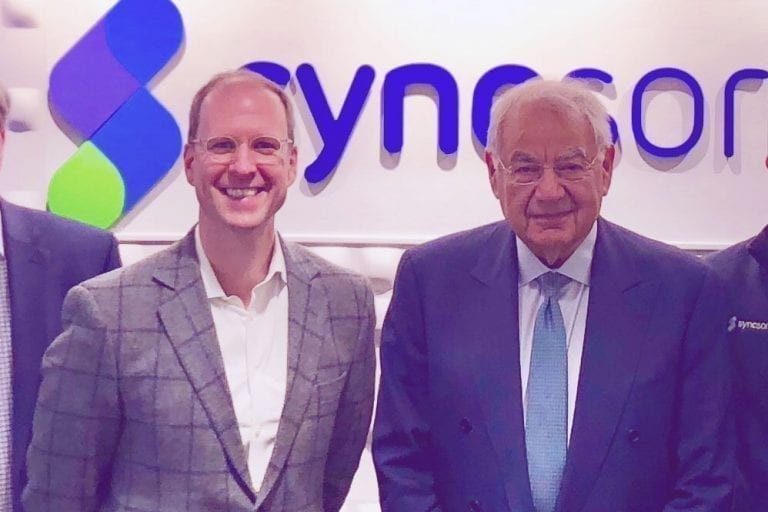 A letter from Precisely CEO Josh Rogers on the Passing of Aso Tavitian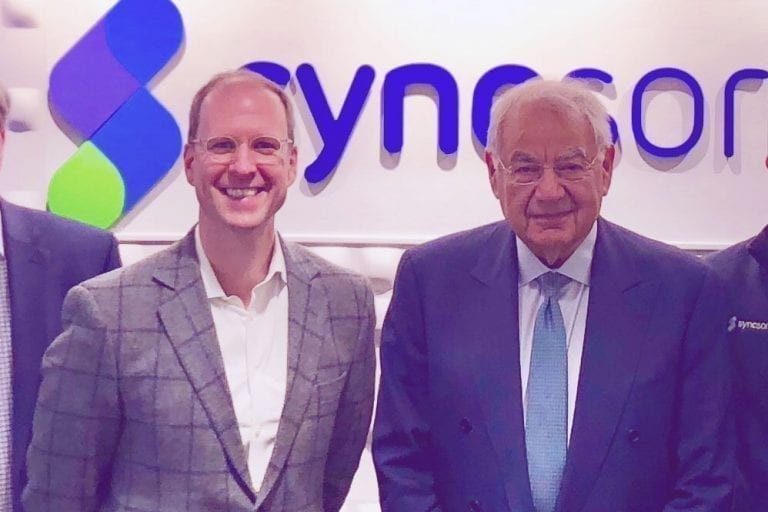 This blog was originally published as a Syncsort blog. Syncsort has since rebranded to Precisely.
It is with tremendous sadness that I share the passing of Aso Tavitian. Aso immigrated to the United States from Bulgaria in 1961 with nothing but a desire to learn. In 1968 he founded Syncsort with a group of engineers and initially led sales for the company, becoming CEO a few years later. Under his leadership, Syncsort grew to nearly $100 million in revenue. After Insight Venture Partners bought the company in 2008, Aso continued to serve on our Board of Directors through 2015. Anyone who knew him will agree that Aso was truly an amazing person. It is hard to express how much Aso accomplished in his life, and it is impossible to count the number of lives on which he made a positive impact.
While his professional achievements were nothing short of extraordinary, much of his life's work was dedicated to philanthropy in the arts and in education. As an avid art enthusiast, Aso amassed one of the largest private Renaissance art collections in the United States. He was Vice Chairman of the Frick Museum, a Trustee of several other museums, and a benefactor of the arts in ways big and small. 
Aso was also committed to the development of Armenia, and he established the Tavitian Scholar Program 20 years ago at the Tufts Fletcher School of Law and Diplomacy to provide scholarships to graduate students from Armenia and Bulgaria to study government. Today, the more than 350 Tavitian Scholars hold senior positions across the Armenian government and other global institutions. In 2008 he joined the Carnegie endowment for International Peace as a Trustee. Aso's contributions to society were broad and too numerous to count. Truly, he helped build a better world.
In 2018, on the 50th anniversary of Syncsort's founding, we honored him the dedication of the Aso Tavitian Executive Briefing Center in our Pearl River headquarters. This dedication was a gesture toward the impact he had on so many of us over the years, and the lasting impact he had on our company and culture. Tendü Yoğurtçu, our CTO, put it this way:
Aso knew every Syncsort employee by name. Of course, we were a much smaller company then, but the time and effort he put into knowing us did not go unnoticed, in fact it helped define our culture in the early days. He saw everyone's potential. In 1997, when I was brand new to the team, Aso pulled me aside and listened intently as I answered his questions about how we might add differentiated value for our customers. He was always looking for new ways to add value, and that quality lives on in Syncsort's customer-first approach.  
Some of my fondest memories of Aso involved his interactions with people, particularly when he hosted annual dinners at his home in New York City for our leadership team. These dinners provided us a first-hand view of Aso's kindness, intellect, and keen sense of humor. His stories about his favorite paintings revealed his passion not just for art, but his zest for life, learning, and people. Tendü shared a one such memory:
During one of his dinners, Aso shared his fascinating life story with me. He migrated from Bulgaria to Lebanon, where his high school teacher encouraged him to apply to US universities. Ultimately an anonymous sponsor helped him attend Columbia University. Always one to pay good deeds forward, Aso started the Tavitian Foundation, providing scholarships for Armenian and Bulgarian students to study in the US.  More recently, he found out that it was his high school teacher who encouraged him to study abroad that had been his anonymous benefactor.
Many long-time members of the Syncsort family, extended technology community, and non-profit organizations are fortunate to have counted him as a friend and mentor. It was certainly a humbling experience for me to take the reins as CEO of the company he had built, and his guidance over the years has been an invaluable part of my life.
If you'd like to learn more about Aso and his contributions to the causes closest to him, I invite you to read an article The Armenian Mirror-Spectator published in 2017 profiling this great man.
With my deepest sympathies,
Josh Rogers
Syncsort CEO