Infographic
Challenges to Implementing a Modern Data Architecture
Data and analytics platforms built in the cloud are the foundation and accelerant for nearly every digital transformation strategy. That's why many insurance organizations are migrating their business data to the cloud.
While there are many benefits to be gained – like access to real-time data, modernization of services and goods, and increased customer satisfaction – implementing a modern data integration framework isn't easy.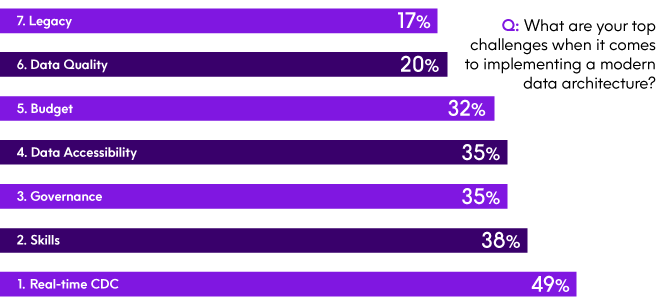 What are the top challenges to implementing a modern data architecture?
1
Real-time change data capture (CDC)
Keeping data up to date, accessing and processing data in real-time
2
Skills/staff
Shortage of skills and staff who have an understanding across cloud and legacy technologies
3
Data accessibility
Making data accessible to users across the business
4
Budget
Spending on maintenance and not innovation
5
Data quality
Poor data quality and lack of trust in data
6
Legacy systems
Difficulty leveraging data from legacy systems (mainframes, EDWs, IBM i etc.) with modern cloud platforms
7
Scalability
Ability to scale with and process massive data volumes
47%
of newly created data records have at least one critical error
HBR
The key to cloud migration success?

Data integrity.
With a foundation of data integrity, you:
Break down data silos by connecting traditional systems, such as mainframes, to next-wave technologies in minutes
Gain real-time data delivery to feed business applications and analytics
Design once, deploy anywhere to future-proof your business with easy to-use GUI and self-tuning engine – no coding or tuning needed
Drive innovation with mainframe expertise. Directly access and understand VSAM files, COBOL Copybooks, IMS, mainframe fixed and sequential files, and Db2 data.
Ensure data accuracy and context by building data governance and quality into your data-centric processes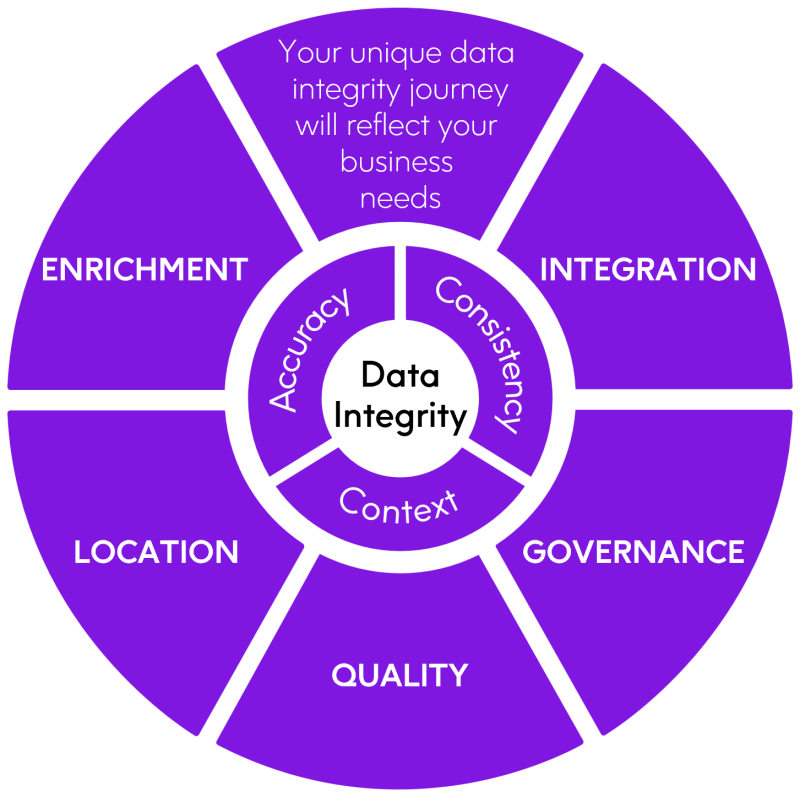 Overcome your data integration challenges
See how we can help you break down data silos by quickly building modern data pipelines that drive innovation.