eBook
Why your Data Management Program is the Foundation for Digital Transformation Success
Introduction
If you're responsible for getting trusted master data across your enterprise, this eBook is for you. I'll help you connect the dots between some hot tech trends and digital transformation (DX) initiatives and your master data—making it easier for you to get and keep funding for your data program and prove ROI.
I'll give you the strategies and practical tips you need to get from data silos to a connected ecosystem built on trusted data—the ultimate destination for your data program—and one that will lay the foundation needed to optimize your ROI from any spend on DX or other trends and yield the results your C-suite is expecting.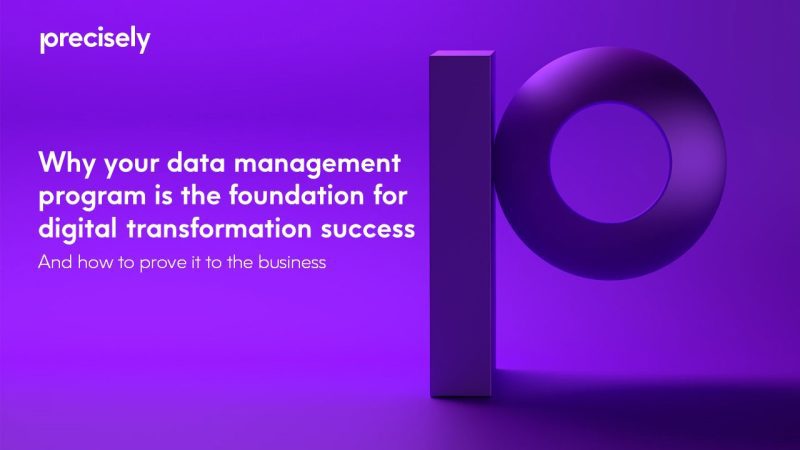 Predicted DX spending growth rates IDC
What macro trends are you investing in?
People at your company are looking to the latest technology macro trends to drive greater value. Major tech trends like Industry 4.0, the move to cloud, big data, robotics, artificial intelligence, machine learning, blockchain, IoT (internet of things), and similar technological advancements are changing the very nature of every business sector in every market.
The macro-est of macro trends, digital transformation, or DX as it's commonly referred to, is a burning issue for all modern enterprises—and one that's consuming an increasing amount of time and budget.
80%
of leaders have seen DX efforts accelerate during the pandemic.
KPMG 2020 CEO Outlook
COVID-19 special edition
Attach your data management program to where the money's being spent
As a data management professional, you already know that investing in any of these macro trends or DX initiatives without taking care of your master data is akin to adding floors to your house without building a sturdy foundation. Sure, the house might not collapse, but you'll spend a lot of time and money on repairing cracks in the walls, and you will never maximize resale value.
This eBook will give you the information you can use to explain to business leaders why that foundation—i.e., your data management program, is key to optimizing the ROI of any initiative that relies on trusted data.
In fact, I've even written a companion piece to this eBook for those business leaders to make that job easier for you.
It's called, Why your digital transformation efforts won't succeed without great business data. Read it, and feel free to share it with people in your company who need enlightening on the value of your data management program.
You know that getting trusted master data across your organization provides a solid foundation for impactful digital transformation efforts and better business results at scale. Share the eBook containing this image and others with business leaders in your organization to help them see the value of your data program.
Top technology trends and your data program
Here are the top trends identified by two major analyst organizations. Each of these trends ties back to your data program and the need for a solid foundation of trusted master data—whether directly or behind-the-scenes. Quality and trust in the data must be there if your business is to derive value from any of these technology trends.

Top 10 data and analytics trends
Smarter, more responsible, scalable AI
Composable data and analytics
Data fabric is the foundation
From big to small and wide data
XOps
Engineered decision intelligence
Data and analytics as a core business function
Graph relates everything
The rise of the augmented consumer
Data and analytics at the edge

Top technology trends to watch
Rising demand for ethical AI
Recasting of automation roadmaps
Moving toward hyperlocal business operations
Driving innovation everywhere using cloud-native technologies
Shifting cloud strategies toward the edge
Building a data program that maximizes DX success
In this section of the eBook, I'll walk through the three phases of a digital transformation journey that enterprises of all types tend to move along. I'll explain why you need to move from a legacy state of multiple data silos toward an integrated enterprise built on data relationships and onwards to the ultimate destination—a connected ecosystem based on a trust network. It's only here that your organization will maximize the long-term return on your DX spend, be able to pursue new business models, and gain operational efficiencies.

PHASE 1: THE LEGACY STATE
Multiple silos create disparate data
As businesses strive to drive innovation and progress, they continue to grow in complexity and foster fragmentation. The trend of persona based tech stacks (ERP, CRM, FinTech, MarTech, ABM, AdTech, etc.) offers unprecedented flexibility, but inherent in each new app is yet another data silo. In each silo, there is the potential to create another version of the same data. Separate departments, regions, channels, and go-to-market initiatives result in separate data. These multiple systems and workflows create disparate data sources that lack internal standards.
Globalization and frequent merger and acquisition activity tend to increase these operational barriers and create an inability to scale. Vital relationship types (such as customer, vendor, partner, and prospect) and other important commercial entities (like brand, product, and service) often have different definitions across different parts of the same organization.
Most enterprises are in some form of this legacy state. This does not mean they don't have modern technology and infrastructure. This means that they have not taken the holistic steps necessary to put relationships at the center of their processes—both strategically and systematically.
Key Takeaway:
Acknowledge the legacy state of multiple silos—sales, marketing, finance, operations, and other systems do not seamlessly connect at the data layer.
PHASE 2: THE INTEGRATED ENTERPRISE
Establishing relationship centricity
Relationships are the basis of all business. Although many organizations think they are "customer-centric," their data can hardly support that notion. To create innovative experiences at the core of digital transformation, enterprises must first embrace being relationship-centric. When built upon standard definitions, relationship centricity is a consolidated view of relationships and brands across the entire enterprise.
Important compliance trends around KYC (know your customer) and data privacy regulations, such as GDPR and CCPA, require a consistent shared view and definition of each unique relationship. The foundation of ABM (account-based marketing) is a solid, shared definition of "account." This idea of the integrated enterprise, of being centric about relationships, is only achieved by establishing and governing a common version of the truth about those relationships.
Key Takeaway:
Take steps to achieve relationship centricity by putting business relationships at the center—both strategically and systematically—of any enterprise activity.


PHASE 3: THE CONNECTED ECOSYSTEM
Engage in trust networks
Once relationship centricity is embraced and becomes stable inside an enterprise, you need to look outward and participate in a trust network. A trust network includes definitions on how to engage, interoperate, and seamlessly communicate with different partners across different value chains. This can manifest itself in channel partner platforms, e-commerce customer self-service, supplier on-boarding systems, vertical industry identifiers/ standards, and programmatic marketing, to name just a few.
Ecosystems can only reach their full potential if they are built on accuracy and trust. In many cases, business dealings based on personal feelings and good faith can sour quickly if the data supporting that relationship is inaccurate, outdated, and unstructured. Leveraging common data and syndicated processes allows interoperability in a trust network to scale. Using the same standard data and definitions, or links to the same standard data and definitions, across verticals and markets provides the basis for seamless integration.
Key Takeaway:
Engage in trust networks across connected ecosystems to enable initiatives such as multi-channel e-commerce, customer self-service, and supplier onboarding.
The universal requirements for digital transformation
Since digital transformation runs on data, properly managing the diverse types and profuse quantities of that data will directly impact an organization's ability to succeed and survive.
Achieving semantic consistency for commercial entities (relationships and brands) provides a much quicker time to value for any enterprise data management and interoperability initiative. Standardized master and reference data content can seamlessly integrate internally across methodologies, processes, workflows, apps, and platforms, and externally between enterprises, value chains, and throughout market ecosystems. The consistent requirements across all these vectors are the core outputs of a strategic MDM program: authenticated identity and a common data structure.

MDM provides semantic consistency, which enables deeper interoperability and creates greater value.
Master data can become the source of common business truth used between internal systems, applications, processes, and externally between enterprises. In a digitally-transformed organization, data moves seamlessly from workflow to workflow and between external partners.
Master data is always behind the scenes
Most businesses talk about needing data management without overtly mentioning it. It is whispered between the lines of strategy statements and behind the scenes of major corporate initiatives. Yet, master data management (MDM) has a foundational role in enabling mission-critical priorities related to relationship types and business entities. Many industry hot topics are raising strategic temperatures for data management.
Industry hot topics
---
AI and Machine Learning
The foundational basis of Artificial Intelligence and Machine Learning is "training data" – which allows us to tell machines what to do. Inconsistent, unmastered data leads to flawed programs.
Digital Twins
Digital Twins are replicas of physical assets or devices operating in a business enterprise. To successfully create and manage a digital twin requires highly-structured reliable data.
Internet of Things (IOT)
The operating theory of the IoT is a seamless connection. Everything needs to connect to everything else when it should. It is the "should" that is the most formidable goal to achieve.
KYC and GDPR Compliance
Compliance efforts around KYC (Know Your Customer), a hot topic in the financial services sector, and GDPR (General Data Protection Regulation) require authenticated identity and enterprise data management.
COVID-19
COVID-19 has thrown some companies headlong into all forms of digital transformation, thereby requiring better managed data to survive. For example, many organizations have to significantly deepen their e-commerce and DTC capabilities, requiring a fast upgrade to their product data and related content.

Optimized DX success depends on data management maturity
| | | |
| --- | --- | --- |
| | | |
| Legacy State | Integrated Enterprise | Connected Ecosystem |
| Multiple Silos | Relationship Centricity | Trust Networks |
| Separate Systems | 360° View of X | Industry Standards |
| Disparate Data | Golden Record | Global Master Brands |
| Differing Definitions | Shared Version of the Truth | Connected Commerce |
| Lack of Standards | Trusted Identity/KYC | Mass Personalization |
| Operational Barriers | Globalization/M&A | Immutable Ledgers |
| Inability to Scale | ABM Strategy | Internet of Things (IoT) |
| Likely Business Disruption | DTC (direct to consumer model) | 4th Industrial Revolution |
| Mistrust in Analytics | Self-Service Analytics | Partner Data Sharing |
| Application Data Management | Enterprise MDM | Multi-Enterprise MDM |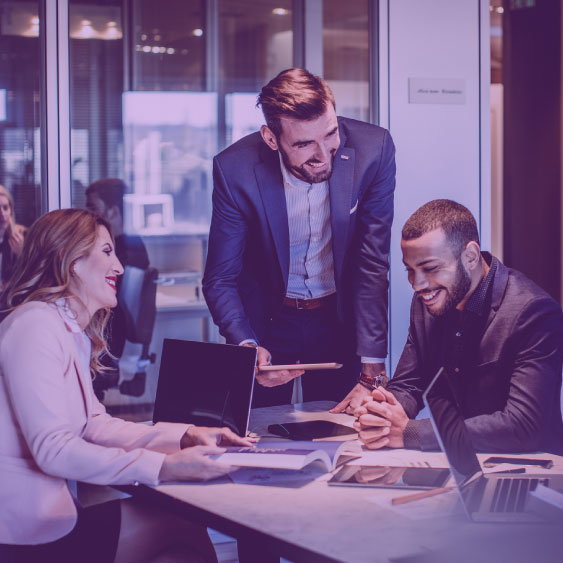 Your data management program is the foundation for digital transformation success
Embracing the trend towards digital transformation will lead to significant changes and unimagined opportunities. Some businesses will transform and deliver a staggering increase of value in spaces none of us ever thought existed—while others will find themselves isolated as they confront the possibility of extinction. Going forward, how you manage, master and structure your data will determine if you become empowered or devoured by digital transformation.
Those who succeed in harnessing these advancements, at scale, will flourish. Their success will spawn disruptive innovation, new levels of customer experience, and unprecedented business value. Those who cannot leverage these new ideas could find themselves stuck in a legacy quagmire of inefficiency and abrupt market irrelevance that will ultimately lead to their demise.
The value of every digitally transformative customer-facing initiative, every data science and analytics-based project, every as-a-service offering, every foray into e-commerce, and every enterprise software implementation is inextricably linked to the successful output of your data management efforts.
Behind every new trend is the need for integration and interoperability. Simply put, master data can facilitate data integration and process interoperability. Both of those together enable scale. Master data improves all types of reporting and analysis. No matter where we have been, no matter where we are now, no matter where we are all going, MDM will help you get there. Master data is your most important data—it is the data in charge of your business.
Learn more about how to tell your data story
I hope this eBook has given you some ideas on how to explain the importance of your data management program to the business and concrete information on how to build out the solid master data foundation needed to maximize the effectiveness of any digital initiative.
Here are a few resources you can use to help develop your data story and examples of MDM and Product Information Management (PIM) in action.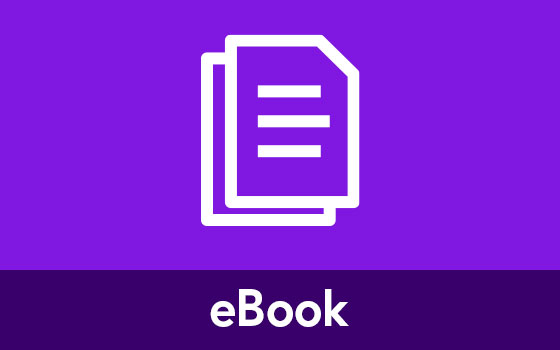 Drive better customer experiences and incremental revenue with PIM and MDM.
Get the eBook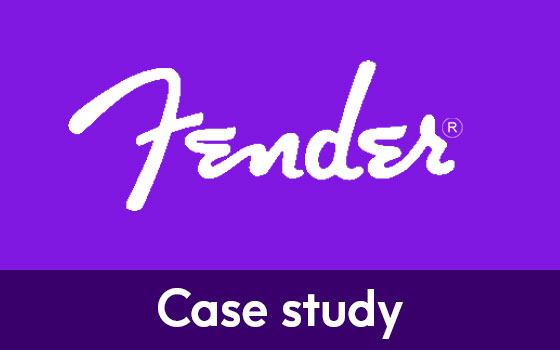 Fender uses PIM and MDM technology to drive compelling digital customer experiences.
Read the case study