eBook
Preparing for PIM (Product Information Management)
Five steps to get your organization ready for a pim software or product information management initiative
Who's this eBook for, and why should you read it?
Over the last few years, B2B and B2C buying habits have changed dramatically as consumers have widely embraced online channels. Remaining competitive in this increasingly digital economy depends on your ability to manage the explosion of product information across sales channels—and the underlying technology you need to do that is a PIM software or product information management platform.
If you're tasked with finding and implementing PIM software or augmenting your current technology, this eBook is for you. In it, you'll get practical tips on how to get ready for your PIM journey and what capabilities to look for to ensure that you're investing in a platform that will help you compete and thrive today and long into the future.
Get the right people in place
Identify locations and sources of product data and digital assets
Establish what good looks like
See how your current content measures up
Select the right PIM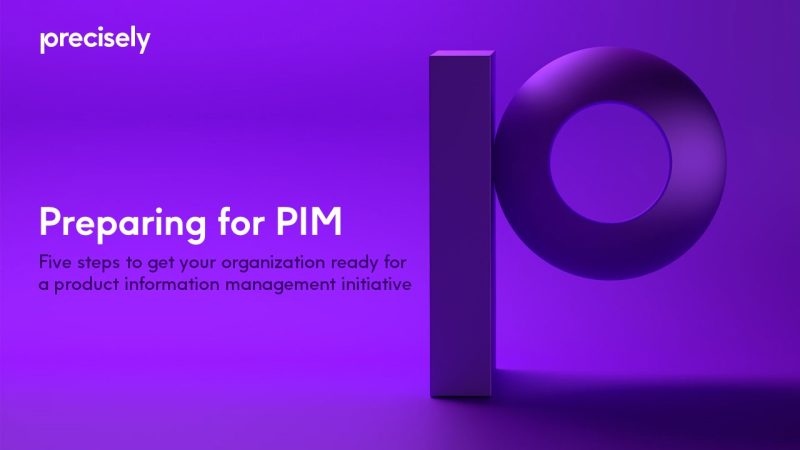 Get ready to build your solid PIM foundation
Consumers and B2B customers are demanding more information than ever before about the products in their consideration set. Couple that with an explosion in SKUs and sales channels, and it's easy to see why a PIM is now a vital piece of enabling technology for manufacturers, distributors, and retailers alike.
The need to quickly get product information that's trusted, compelling, and tailored by channel, customer, and location has never been greater. The right PIM provides the solid foundation you need to compete and thrive across digital, in-person, and in-print channels—but to maximize the success of your PIM initiative there are a few steps you must follow to get ready.
In this eBook, we'll highlight these steps and get you on the right path to selecting a fully-featured PIM that drives many business benefits.
Get the Right People in Place – The Team Leader
The success factors for a PIM project are no different than any other transformation initiative. You must address people, processes, and technology if you're going to maximize the return on your investment. That's why assembling the right people to work on your PIM initiative is the first, and probably the most important step you need to take.
The first thing you need to do is find your project leader. They should have a clear understanding of the business goals and have the experience and gravitas to assemble the right stakeholders, clear obstacles, push for organizational change, and get hesitant or resistant players on board. While these individuals are hard to find, the organizations that can identify and effectively utilize them are the ones that succeed with PIM.
Best practices
Build a plan around people, process, and technology
Find the right project leader
Plan for change management
Business Buy-in
It's vital to secure executive support and funding right at the outset of your project to put your PIM initiative on the right track for success. Pinpointing, recruiting, and informing the senior leaders, directors, or managers who have the most to gain from PIM will keep your project on that right track and ensure you deliver business value. That means ensuring that key business stakeholders from departments such as product management, marketing, sales, supply chain, and eCommerce are around the table—both at the hands-on and management level.
Best practices
Get executive sponsorship from the outset
Involve key business stakeholders early and often
Define clear roles and responsibilities
Build a collaborative cross-functional transformation team
"If you begin without high-level support, you'll end up with a failed effort that must be explained later."

Dan Power
Consultant, Hub Solution Designs
Team PIM
These are the typical internal and external stakeholders for any PIM initiative. Make sure you assemble a cross-functional team that includes hands-on PIM users and executives whose department has the most to gain from a successful PIM implementation.
Product and category managers
who edit and enrich product data
including web and print designers, copywriters, and SEO
such as ad agencies, digital agencies, and printers
who depend on trusted product information to do their job
who review your product information for compliance
who are directly responsible for product data and applications
who re-use and leverage your product content
Identify Locations and Sources of Product Data and Digital Assets
Once you have the right team assembled, it's time to start identifying where product data originates, where it's stored, the people and processes that utilize it, and the attributes and digital assets you need to manage.
A metadata registry or repository already exists in an ideal world, which will help you identify some of these data characteristics. Create a spreadsheet or database to record each of these elements' source, location, associations, and owners. At this point, you're not actually moving or integrating anything or creating a master data repository. Instead, you're generating an index that will help you quickly locate the whereabouts of this information down the road.
There's more product data than meets the eye
There's a lot more data you need to manage in your PIM than customer-facing attributes and digital assets. Your PIM should be the central repository for the internal reference data your teams need to market, sell, and support your products. The right PIM also enables you to manage or surface data from other domains and analytical data to give your teams the information they need to make better decisions.
Establish What Good Looks Like
One of the most significant values of implementing a PIM is creating and sharing high-quality, trusted data across your internal systems and sales channels. If you're selling through established sales channels, the rules that your product information must follow are pre-determined. Enterprise-grade PIM solutions surface up these rules for you, measure the quality of your content against these rules, and make it easy for your teams to make any necessary adjustments to meet quality goals before data syndication.
For sales channels and systems under your jurisdiction, it's up to you to determine what good looks like. You can do this by using your data governance organization if one exists or forming a cross-functional team to establish and maintain the rules. If it's the latter, the people you need to work with to define your business rules and quality standards are already part of the team we outlined in step 1.
Over time, if need be, this group can expand into a more formal data governance council, especially as your efforts intersect and overlap with those of other like-minded people in your organization.
Tip—don't try to do everything at once.
Work with your team to prioritize what to work on first based on your biggest challenges. You may decide to focus on a particular sales channel, product line, or process to get started. Once you've built the organizational muscle in one area, it will be much easier to move on to the next.
The many dimensions of data quality
Completeness
Conformity
Accuracy
Consistency
Continuity
Timeliness
Uniqueness
Redundancy
Duplication
What you're selling and which channels you sell through will ultimately dictate how much information you need and what good looks like from a data quality perspective. For instance, basic quality metrics such as completeness, accuracy, and consistency may be sufficient for web content management or catalog publishing requirements. However, industries with more stringent regulations demand additional considerations. Take pharma and medical devices; their strict advertising and marketing guidelines make continuity, timeliness, redundancy, and uniqueness essential to your data compliance.
Ensure the PIM you choose enables you to implement business rules easily and quickly see how your content conforms to those rules—by channel and product line.
Bringing your data governance policies to life
A PIM solution should enable you to:
Create channel-specific rules and view data quality status.
Quickly build and modify business rules within the UI.
Ensure your rules are enforced before publishing or syndication.
Trigger automated workflows or notifications to remediate errors.
Customize rules to create on-brand content across product lines, channels, and regions.
Automatically transform your data to maintain consistency.
See How Your Current Content Measures Up
Once you've established the business rules and data quality standards, it's time to do an audit to check how well your current content measures up. This will give you the "before" benchmark so you can measure the "after" state once you've implemented your new PIM solution.
This exercise will also tell you how much clean-up work you may want to do in advance of your PIM deployment. Again, it's crucial here not to attempt to do too much at one time. Pick the most critical sales channels, product lines, or processes to work on first, and then pull sample data in those areas for your audit.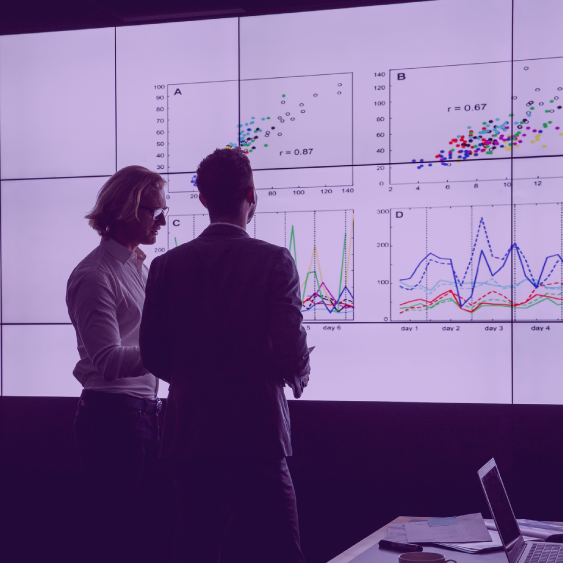 Select the Right PIM
Once you've laid the groundwork is for a successful PIM initiative, it's time to evaluate the PIM solutions available on the market—and those come in all shapes and sizes. Before you get into a deep-dive feature comparison between vendor solutions, you need to ask yourself what's important to your business.
Do you sell across digital and physical channels? How extensive is your product catalog now, and how much will it grow? Do you need to collaborate with suppliers and vendors? Do you sell across geographies? Do you want to tailor your product content by channel, location, and customer?
If the answer to these questions is yes, you need to be on the lookout for an enterprise-grade PIM that can handle more than basic product data syndication to digital channels. To get you started, we've provided a list of table-stakes capabilities that all PIM solutions should have and the must-have capabilities you'll need if you're going to compete and thrive today and into the future.

Omnichannel native
One platform that powers digital, in-store, and print channels so you can avoid the headache of managing multiple PIMs.
Delivers product intelligence
By surfacing relevant data from other areas of your business in the context of your products to help you make better decisions.
Delivers great customer experiences
Provides insights that enable your team to tailor offers and create compelling, complete, correct, consistent, and contextual content.
Enterprise-grade
A platform that's built for scalability, performance, and availability.
An open, extensible integration framework
To connect with any system or service and take advantage of innovations such as AI/ML.
Collaboration tools
That make it easy to collaborate with internal teams and external vendors via self-service portals.
A configure, not code approach
That empowers business and IT teams to easily add to or change your environment so you can keep pace with rapidly changing conditions.
An intuitive, role-based UI
That's business-friendly and enables different teams to work more effectively.
Hopefully, you're taking away fresh insights that will help you invest in the right platform and lay the foundation for a successful initiative. To further assist in your PIM search, we've prepared a Request for Information (RFI) template. In it, you'll find questions your organization can use to gather information about potential PIM vendors as well as a deep dive on features to look for in a solution and how each can deliver benefits throughout the enterprise.