eBook
Improve the Efficiency of your SAP® Plant Maintenance Operations by Automating Master Data Processes
Introduction
If you work for an organization that manages your maintenance operations with a SAP plant maintenance module, this eBook is for you. It outlines a proven approach for improving operational efficiency through smart SAP data management. You'll learn how to empower your maintenance teams to automate and streamline the creation and maintenance of equipment, materials, maintenance plans, task lists and any other master data—while improving data quality.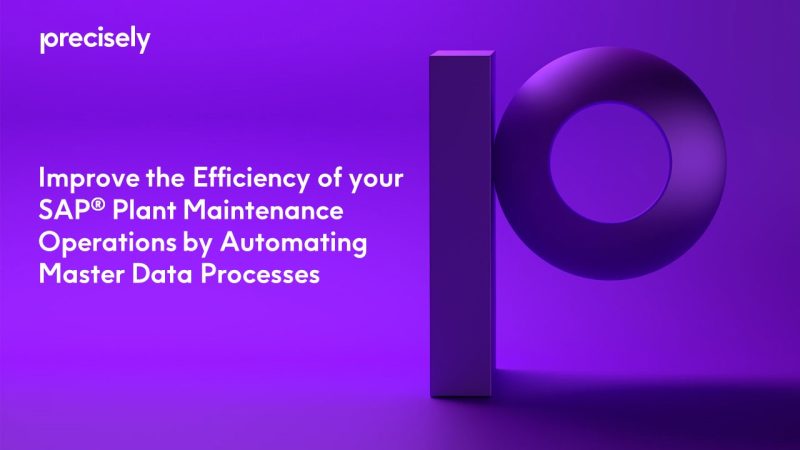 Why master data quality data is critical for asset-intensive organizations
---
There's a lot of master data to manage in SAP
Efficient plant maintenance operations depend on the quality of your underlying master data, and with SAP, there is a lot of data to set up and maintain, including the objects in the pyramid—and a lot of that responsibility falls on planners and engineers.
Because many SAP data management processes are manual, it takes a long time for data to get into the system, especially material data (think of a box of spares delivered with a piece of equipment), or the data never gets into SAP at all.
All that master data is for one purpose—to ensure that equipment gets maintained, repaired or refurbished efficiently.
"Organizations worldwide believe that 33 percent of their data is inaccurate, which can undermine their ability to make strategic decisions."

The 2017 global data management benchmark report from Experian
How much is bad data costing you?
Poor quality or missing data in SAP can have serious financial consequences. Poor equipment performance due to ineffective maintenance plans can cost you dearly in business disruption, wasted labor hours, and even in regulatory fines.
Excess spares inventory and expedited parts delivery also add to the real costs of bad data. IBM estimates the total cost of bad data to U.S. organizations to be 3.1 trillion dollars annually1 .
Factories lose between 5%-20%
of their productive capacity from downtime.2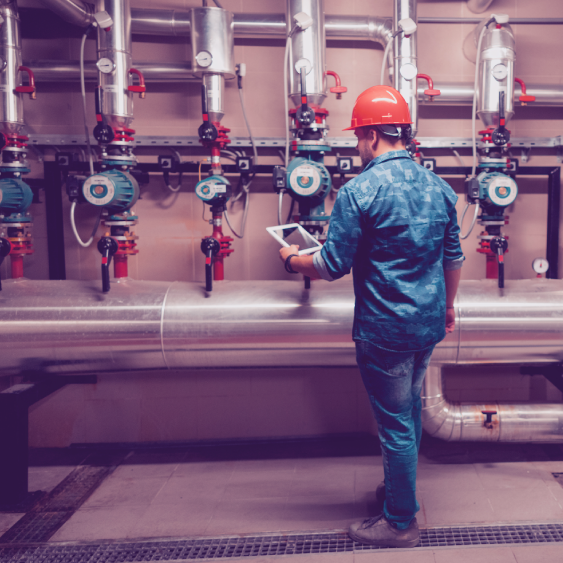 How much time do your skilled personnel waste managing data?
When data quality problems become persistent or severe, you may call in your IT department to help. This is often not a great strategy as IT teams probably don't have in-depth knowledge of your maintenance data and processes, and with their heavy workloads, your request may languish at the bottom of their queue. So, it's up to people in the maintenance department to step in and deal with the bad data or missing data.
According to Harvard Business Review, skilled personnel such as planners, supervisors, and engineers spend as much as 50 percent of their time hunting for data, finding and correcting errors, and searching for confirmatory sources for data they don't trust.
We'll show you a way to help these skilled employees spend less time managing data and more time managing maintenance operations—boosting both efficiency and morale.
"Rather than launch a massive effort to clean up existing bad data, companies should focus on improving the way new data is created."
Thomas C. Redman, "the Data Doc" President of Data Quality Solutions
Consequences of bad plant maintenance data
Poor data quality—such as incomplete spare parts data, missing details on completed tasks, and lack of standardization on fault codes—plague plant maintenance transactions, impact the ability to make good resource planning decisions and cause a lot of downstream problems.
These are just a few of the real costs of poor quality data in your SAP system:
Wasted labor hours

when technicians need to return from a repair to fetch a spare part. Often equipment BoMs (Bill of Materials) are missing or inaccurate, which makes it impossible to know which parts to take on site without first physically inspecting the device.

Prolonged breakdowns

due to missing critical spare parts. Costly disruptions in production are often caused by inaccurate material data—such as replenishment times—or lack of detail in technical object records.

Failure to prevent

equipment failure or breakdowns. Many breakdowns can be avoided if equipment is inspected and maintained correctly. Effective preventive maintenance plans require accurate equipment and maintenance history data, including; device make, age, usage, environment, work performed, etc.
The future demands high-quality data
Technology trends are changing the way business gets done and how companies operate. The explosion of Big Data and associated technologies means that organizations must process massive volumes of information from multiple sources and in a variety of formats—exponentially increasing the risk of data quality issues.
SAP Leonardo is SAP's digital innovation system that brings together new technologies and services, enabling the organization to leverage the Internet of Things (IoT), machine learning, blockchain, analytics, and Big Data.
SAP's strategy is to move customers to a model where they combine this system of innovation with SAP S/4HANA as the system of record, to obtain the perfect balance between efficiency and innovation.
For this strategy to succeed, however, it's essential that plant maintenance master data in the ERP is of the very highest quality.
Don't waste millions on the internet of things (IOT) with bad data
IoT has become a powerful force for business transformation, and its disruptive impact will be felt across all industries. The number of connected IoT devices worldwide will grow from nearly 27 billion in 2017 to 125 billion in 2030, according to analysis from IHS Markit.
Data from IoT devices provides a good foundation to develop maintenance plans and to determine parameters for triggering corrective maintenance notifications. To be able to draw good conclusions from the data, it is vital that the equipment data in the ERP system is accurate so that measured sounds, vibrations, temperatures, etc. can be compared, and the right actions taken.
For example, it would be pointless to compare the vibration patterns of two pumps if you don't know if the pumps are of the same make or pump the same fluid. Bad quality data or insufficient detail makes all this information coming from sensors useless. Before you invest millions in IoT technology, you must make sure your master data is complete and accurate.
"Look at your data before you do anything new. Don't put bad data into a new system."
Peter Maier
General Manager Energy and Natural Resources industries at SAP
Other emerging technologies requiring high-quality data
Maintenance as-a-service
Many maintenance organizations are wholly or partially outsourcing maintenance operations to external service providers. It's essential to give these external technicians accurate equipment history and maintenance instructions, as well as accurately and consistently capturing details of work performed.
Additive manufacturing (or 3D printing)
According to PwC, "Within five years, 85% of spare parts suppliers will incorporate 3D printing into their business." With 3D printing, companies can ensure the availability of spare parts and reduce lead times and costs—but this means that object structures must be accurately maintained to the discrete part level.
Augmented reality (AR)
SAP has been partnering with AR start-up firms to give technicians an augmented experience on their mobile devices. With this technology, technicians are guided to equipment that requires maintenance and given detailed information, on their device, such as manuals, schematic diagrams, installation instructions, measurement data, etc. Again, this AR information is valuable only if the correct data for that piece of equipment is displayed.
How to improve operational efficiency and data quality
---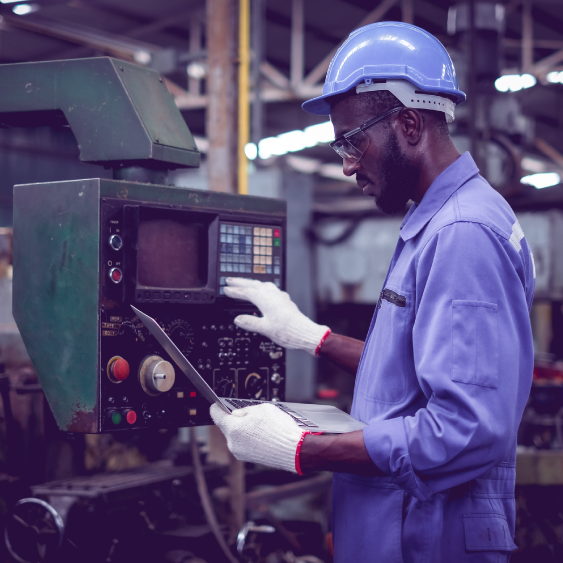 Do more with less
As the pressure to deliver more value to shareholders mounts, "do more with less" has become the business mantra of many organizations. This change in thinking is driving organizations to find ways to streamline their operational efficiency and reduce costs by automating data entry.
What are the key challenges for improving maintenance at your facility?
Plant Engineering Magazine Maintenance Report, March 2017
Empower your maintenance team to streamline master data management
Automate Studio provides a flexible toolkit that empowers your maintenance team to make a real impact on all aspects of day-to-day work, enabling them to quickly automate the creation and maintenance of equipment, materials, maintenance plans, task lists and any other master data—while improving data quality.
People on your team, like SAP analysts or even planners and engineers, can author solutions with Precisely Automate without needing SAP technical coding skills. They then roll out those solutions to maintenance team members who use Excel workbooks or web forms with built-in 'guardrails' to create, update or approve data.
This approach eliminates manual data entry via the SAP GUI and gives your skilled personnel more time to focus on their core job of optimizing maintenance plans, minimizing costs, and reducing risks.
"Automate Studio has empowered our end users to complete processes themselves, and the simplicity of the system allows us to understand how it works, and how to get things done."
David Price-Cooper
O&M Manager, E.ONG
Speed up any master data management task
Your maintenance team can use Precisely Automate to build solutions that speed up the creation and update of technical object and planning master data, including these scenarios:
Data migration
Easily move data from a legacy plant maintenance system (like IBM's Maximo) to SAP's PM module.
Mass updates
Quickly extract, change and upload thousands of records at a time and validate data before it's entered into SAP.
Day-to-day creation and updates
Speed up creating or updating master data records, like equipment, functional location, and spare parts.
Mass master data setup
Load data much faster when you acquire new plants, equipment or infrastructure.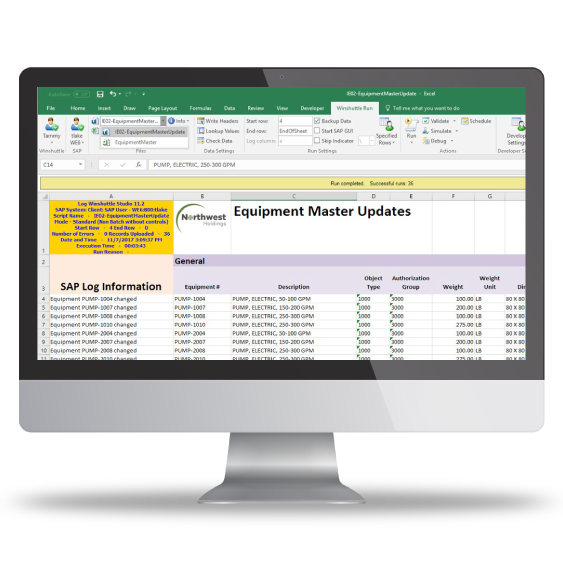 This Excel workbook designed with Automate Studio is used by business users to extract existing equipment master records, make updates, validate the data, and then upload it back into SAP.
Make the most of your skilled resources
This table shows the most common master data tasks our customers automate with Automate Studio and the average time saved by eliminating manual data entry into SAP.
These time savings can really add up over time, with Precisely Automate maintenance teams save 565 working days on average per year by automating SAP data entry— valuable time your skilled resources can use to optimize maintenance operations.
"Rather than launch a massive effort to clean up existing bad data, companies should focus on improving the way new data is created."
Thomas C. Redman, "the Data Doc" President of Data Quality Solutions
| | | |
| --- | --- | --- |
| Technical Object Task | T-Code | Data Entry Time Saved |
| Create/change functional location | IL01 / IL02 | 95% / 85% |
| Create/change equipment | IE01 / IE02 | 96% / 75% |
| Create/change materials | MM01 / MM02 | 89% / 77% |
| Change equipment serial number | IQ02 | 84% |
| Create work center | IR01 | 93% |
| Create/change equipment BoMs | IB01 / IB02 | 81% / 67% |
| Manage classes & characteristics | CL02 / CT04 | 91% |
Streamlining spare parts creation
Large plants require thousands of spare parts on hand to minimize downtime when equipment malfunctions or fails. Creating these spare parts materials is a manual, time-consuming and error-prone job for maintenance teams, which can have dire downstream consequences. Failure to reflect current spares availability can prolong downtime or incur rush freight charges—costly consequences of manual data management.
One of the world's largest independent exploration and production companies purchased Precisely Automate to solve this problem and automate the creation of spare parts materials in SAP.
Before automation, third-party engineering firms sent faxes containing spare parts data. That data then had to be manually entered into SAP by the company's master data team.
Using Automate Studio, the master data team quickly created nine new Excel-based automation templates, which the third-party engineering firms populated with the materials data. The data was then automatically posted into SAP, saving 1.5 minutes per record and allowing headcount to stay flat even though data volumes increased by seven times in one year.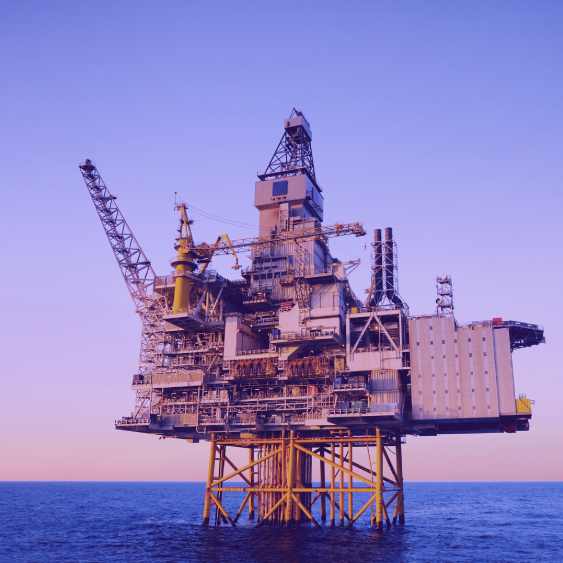 | | | |
| --- | --- | --- |
| Automate Studio data stewardship capabilities | Excel | Web Form |
| Search for duplicates | | |
| Smart form logic | | |
| Role-based views | | |
| Field standardization | | |
| Easy required fields | | |
| Copy 'like' records | | |
| Live SAP validation | | |
| Modifiable field drop down values | | |
| SAP F4 lookups | | |
Proactively steward your data
Plant managers may congratulate technicians for repairing a critical piece of equipment, but regular preventive maintenance often fails to get the recognition it deserves for keeping equipment running smoothly.
Prevention is also better than the cure when it comes to data quality. Precisely Automate provides a range of proactive data stewardship capabilities so you can improve the quality of data coming into your SAP system. These capabilities vary depending on whether your maintenance team is an Excel-based or web forms and workflow solution.
Continually improve maintenance operations
Maintenance teams operate under the mandate to continuously improve operations, and Precisely Automate provides the metrics and reports you need to track throughput, time, and cost savings and errors. With this information in hand, you can take corrective action and improve performance.
One of the pillars of the PDCA cycle is being able to quantify the impact of any change in your processes.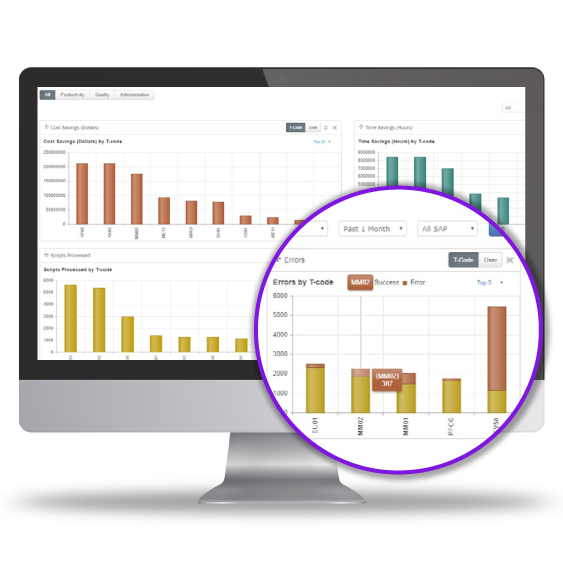 Track your progress with out-of-the-box dashboards that show productivity, time and money savings, and data quality over time.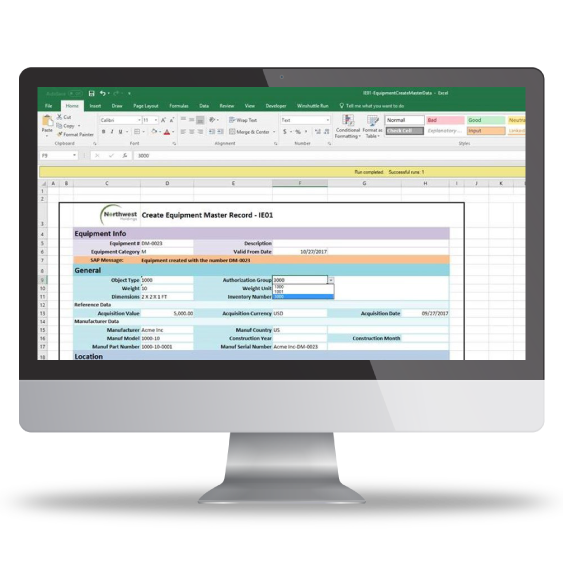 Empower your maintenance team to make an impact
The people in the best position to improve data quality and streamline operations are your maintenance team. They play a crucial role in keeping the business running, the lights on, and both people and the environment safe.
Give them the power to solve problems, drive efficiencies, and reduce reliance on centralized IT, with a toolkit designed for them, so that you can reduce downtime, costs and business risk—while reaping the full benefits of your SAP investment.
References
Harvard Business Review – Bad Data cost the U.S. $3 Trillion per year
Information Builders – The Real Cost of Bad Data
Experian – The 2017 global data management benchmark report
IHS Markit – The Internet of Things: a movement, not a market
The future of spare parts is 3D: A look at the challenges and opportunities of 3D printing