eBook
Five Ways to Accelerate Your Financial Accounting Automation Journey
Learn more about how to drive efficiency, increase accuracy, and improve morale with SAP® automation solutions from Precisely.
Who's this eBook for and why should you read it?
If you use an SAP ERP system to run your business and want to increase efficiency across your finance or shared services organization, this eBook is for you.
We'll highlight five key ways you can use automation to make a big impact on your accounts payable, accounts receivable, and general ledger accounting processes, based on years of helping thousands of finance teams achieve success. You'll discover how to streamline manual processes, improve data accuracy and compliance, while improving morale and giving your professional staff time back to perform higher-value work.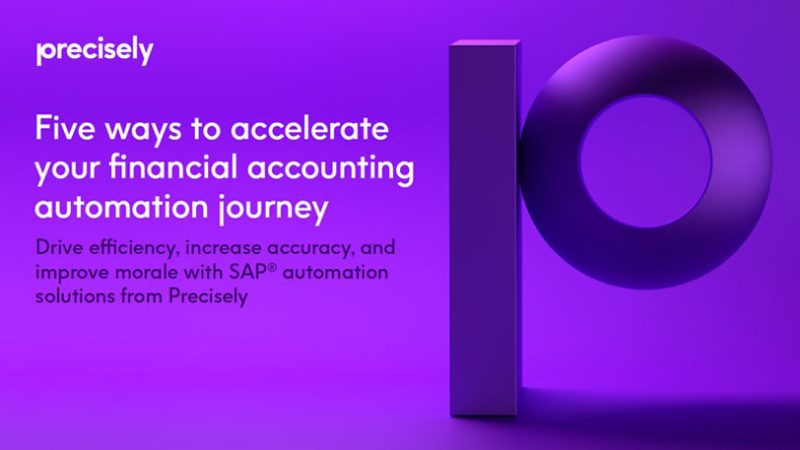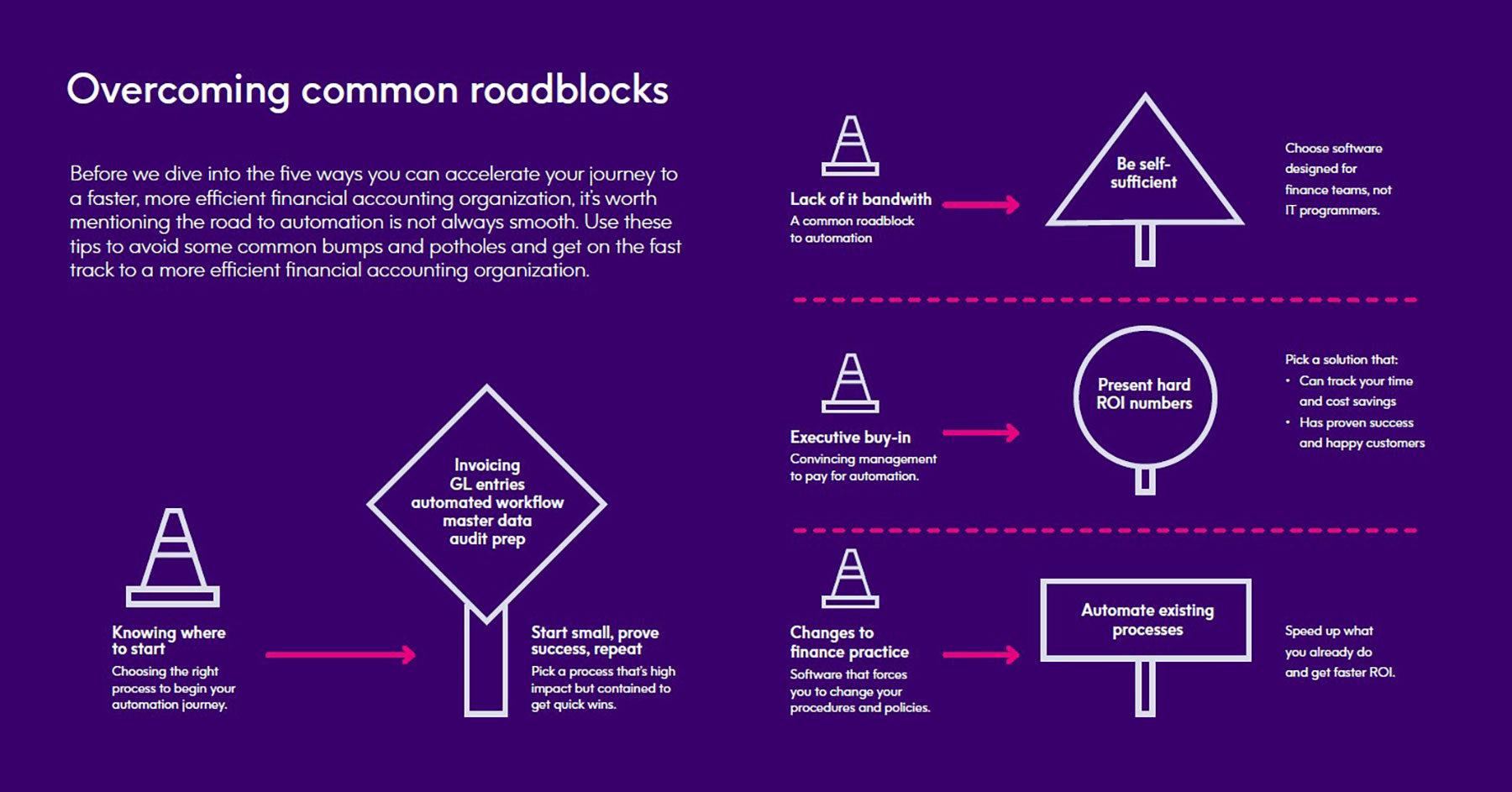 Number talk: Proven efficiency gains
While many SAP financial processes are ripe for automation, our customers tell us that tackling the use cases in this eBook enabled them to get some quick wins, prove ROI, and secure funding to continue their automation journey.
This table shows the average time saved by Precisely Automate customers for common financial accounting transactions versus manually entering the data via the SAP GUI. Precisely Automate has helped thousands of companies automate their SAP processes and free up staff to work higher-value tasks.
"Precisely Automate improves our productivity as a team and as an organization, so we're better able to step back and take a broad look at the overall efficiency of our financial implementation."
– Assistant Controller, Oil & Gas Company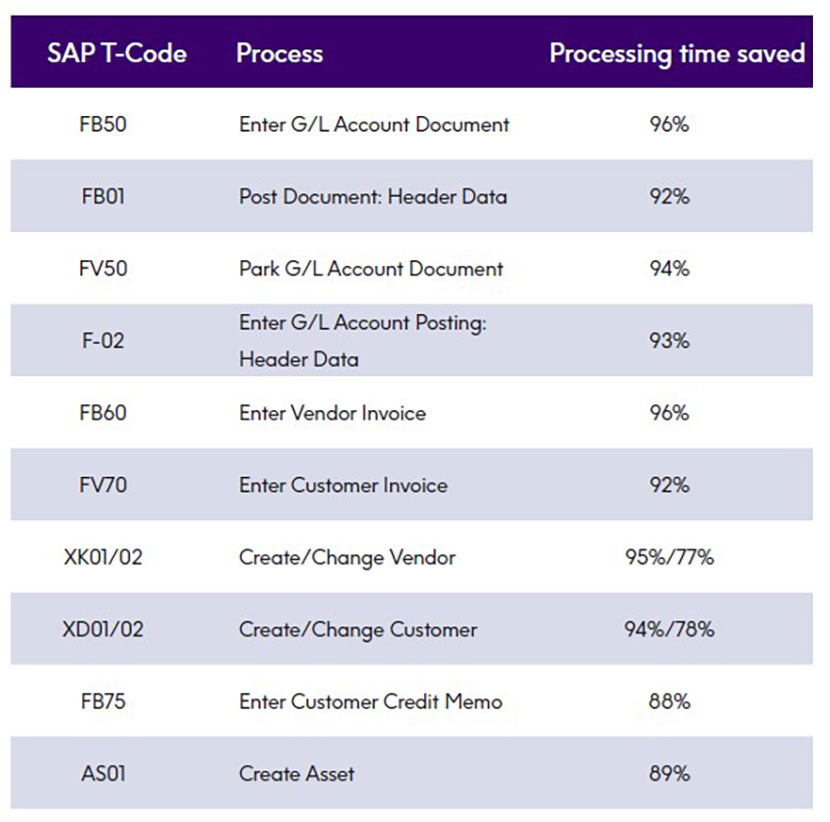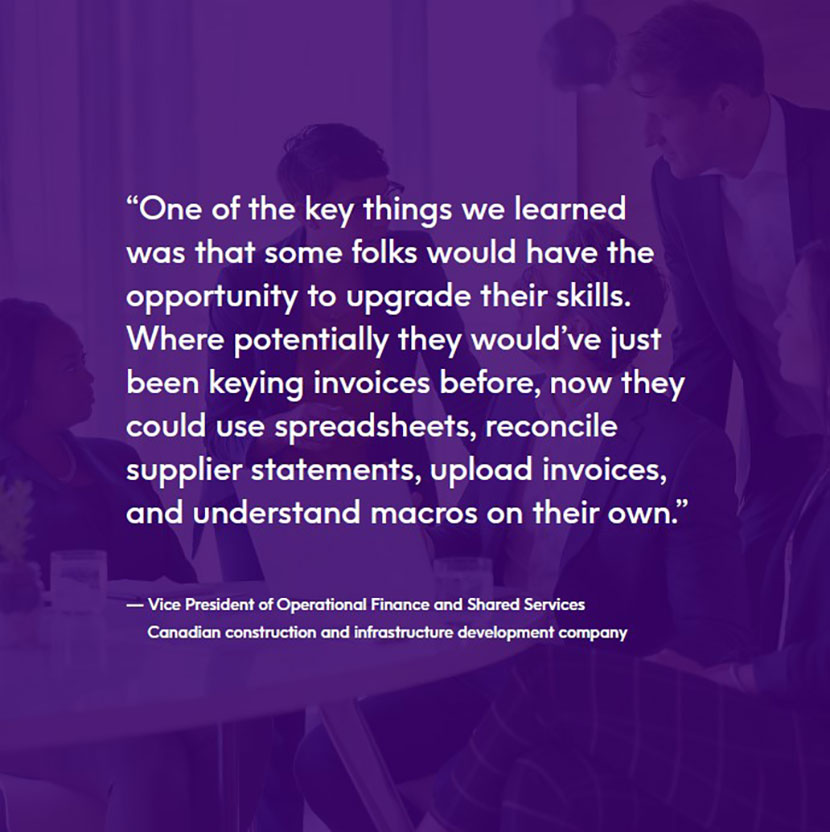 It's not just about going faster
So, while driving efficiency is an important goal for any financial accounting organization, the benefits of automation don't stop there.
Greater accuracy and less rework
Build data 'guardrails' into your automation solution to ensure that data is right the first time.
Improved compliance
Ensure people follow your prescribed path and business rules.
Happier staff
Reduce mundane, repetitive work and increase job satisfaction and retention.
Faster onboarding
Get new staff up to speed quickly with easy-to-use Excel or forms based automated solutions.
Higher-value work
Free up professional staff to work on more strategic tasks.
"Five ways to accelerate your automation journey"
01 Speed up general ledger entries
If you're like most finance teams, you'd like to spend less time manually creating journal entries in SAP and more time understanding what's behind the numbers. So, it's no surprise that automating GL postings is at the top of the list of accounting processes to automate for many companies.
Manually posting or parking journal entries through the SAP GUI using t-codes such as FB50 or FB01 is not only tedious and timeconsuming but can often lead to errors — and that means costly rework.
What if your accountants could prepare your journal entries in Microsoft Excel, validate them against SAP, and then post with a single click?
With Automate Studio your finance team can quickly build an Excel-based journal entry solution that eliminates manual data entry via the SAP GUI. Accountants get their work done faster and with fewer errors, giving them more time to understand and describe anomalies or work on other higher-value tasks.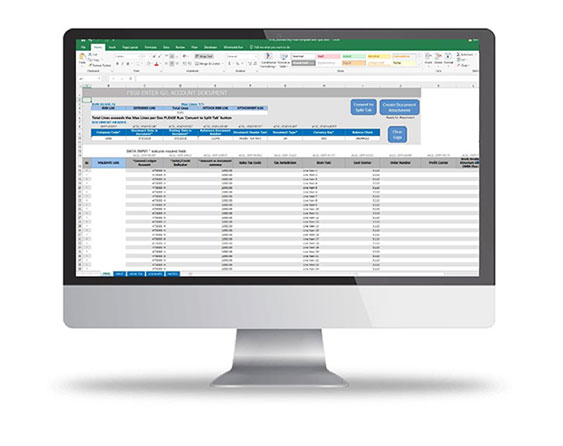 Speed up journal entry creation by giving your accountants an SAP-enabled Excel workbook. Automate Studio offers templates for many common finance processes to enable you to automate your processes faster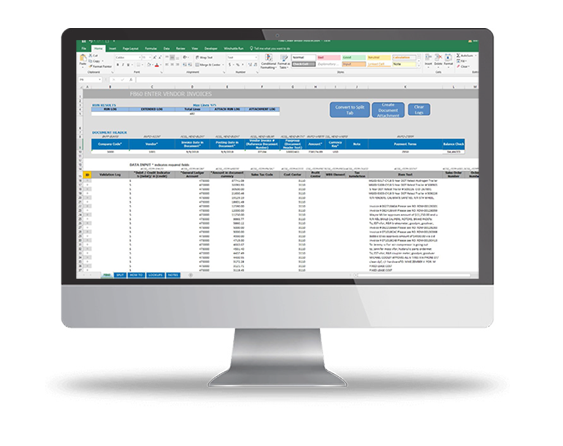 02 Reducing invoicing traffic jams
If you've ever walked around your AP and AR teams at month end and seen frazzled staff with stacks of invoices on their desks, or armies of temps entering data, you need help. Creating and paying invoices is the kind of repetitive, high-volume, and time sensitive activity that makes it a perfect candidate for automation.
Instead of manually entering vendor invoices or creating customer invoices via the SAP GUI, give your AP and AR clerks Automate Studio-enabled Excel workbooks and enable them to quickly clear invoicing backlogs and stay on top of incoming work.
Your AP clerks will be able to deal with PO and non-PO invoices more efficiently, leading to more on-time payments, fewer invoicing errors and vendor inquiries, and ultimately better vendor relations. Similarly, your AR team will breeze through invoice creation, improving aging metrics and customer satisfaction.
"Precisely Automate helps process tasks with speed and accuracy. It will process huge volumes in less time."
– Order-to-Cash Specialist Maersk

Success Story
Making quick work of an invoice backlog
A leading Canadian construction and infrastructure development company was struggling to process around 300,000 invoices a year, with each accounts payable staff member tasked with manually entering about 50 invoices each day—a tedious, manual task.
They turned to Precisely Automate to automate their AP process, and the results were swift and impressive. Deployed in less than two months, the robotic solution cleared the backlog of invoices in three weeks. Vendor relations improved thanks to on-time payments, overtime for staff was eliminated, as was the need to hire temporary workers.
Additionally, AP employees had time to work on higher-value tasks and could provide the business with accurate, up-to-date information on invoices when queries arose.
By achieving fast results and ROI with this initial pilot project, the shared services team were able to obtain executive buy-in to continue their automation journey, and are currently working on automating several processes end to end.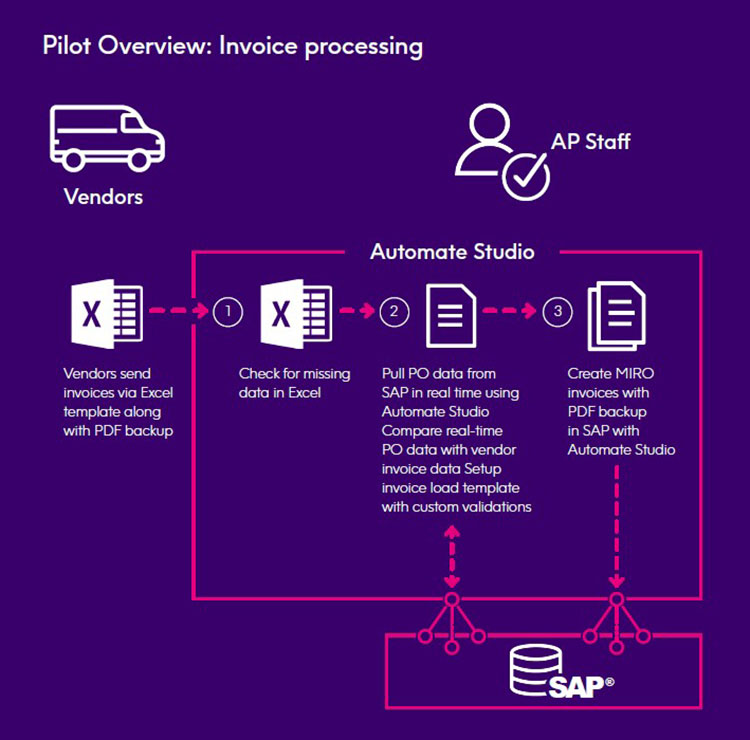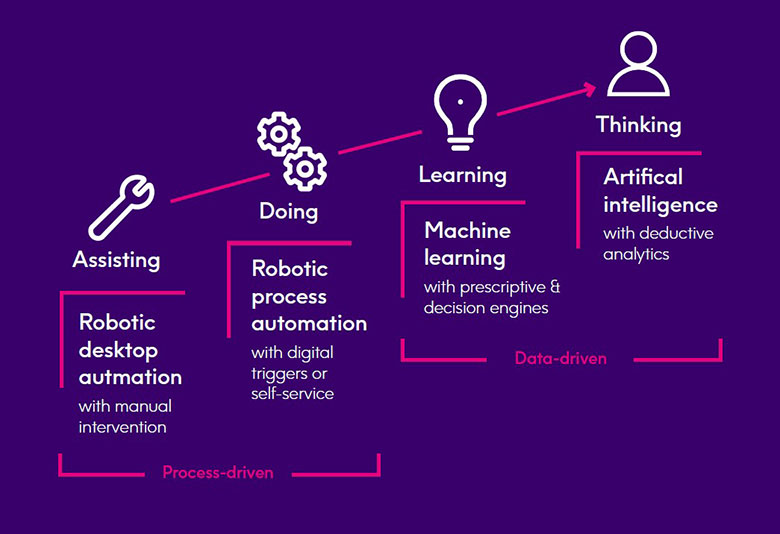 Give your finance team Automated assistants
Precisely Automate offers SAP-specific automation analytics capabilities as part of a comprehensive SAP data management platform.
Our automation technology eliminates manual data entry via the SAP GUI, greatly speeding up financial accounting processes and 'takes the robot out of the human' freeing up your people to do higher-value work.
Learn more about how Precisely Automate technology can benefit your financial accounting organization.
While RPA is software that mimics human actions for tasks that don't need knowledge, understanding, or insight, AI is about machines simulating human intelligence.
03 Improve master data accuracy
The timeliness and accuracy of your financial accounting operations depend on master data being correct. Errors or omissions in customer or vendor master records can delay invoicing or payments and lead to problems that are costly and time consuming to fix.
Precisely Automate enables your finance teams to quickly create or update master data using Excel or a web form, whether that's one or two records or thousands of records at a time.
And because Precisely Automate solutions fully respect your SAP permissions, people can only do what their SAP credentials allow, maintaining your rules around segregation of duties.
Examples of master data tasks we automate:
Mass creation of new vendors after acquiring a new company
Mass update of payment terms in vendor records
Correction of errors in customer bill-to details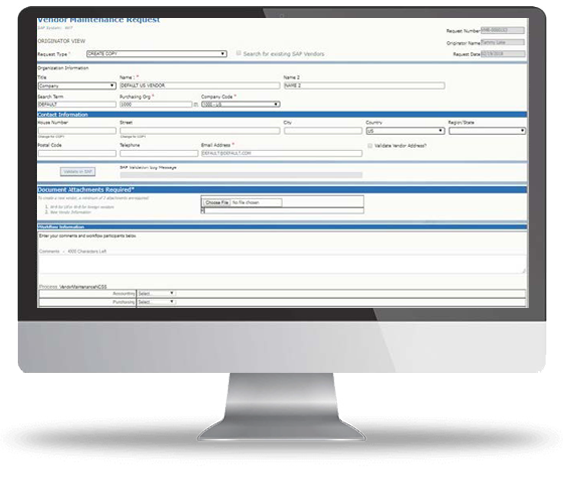 Give your business teams an easy way to get your master data right the first time and keep it right via web forms or Excel workbooks.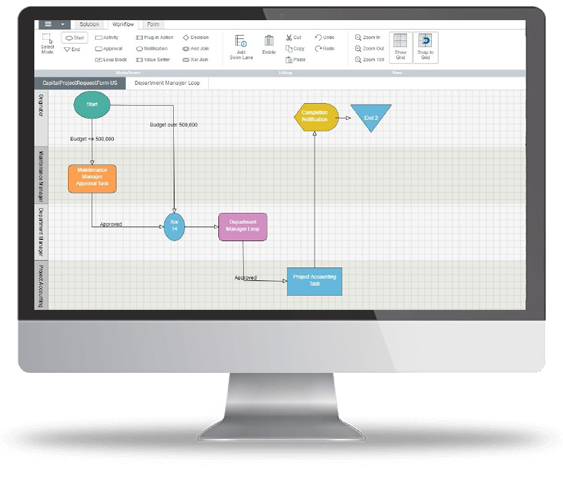 Rather than dictate a prescribed flow for your financial processes, Automate Evolve enables you to automate your current procedures and implement your business rules. This approach results in faster deployment and minimizes business disruption.
04 Improve compliance across key business processes
The solutions we've presented so far are based on one person posting data to SAP. But what if multiple people in your organization need to supply or approve data? And what if you must comply with strict business procedures?
That's where Automate Evolve comes in. This powerful SAP workflow platform enables your team to build solutions that improve compliance and reduce risk.
For example, you could build a capital expense request solution that routes a web form to the right approver based on the amount of the request and company code. Everyone in the process stays informed of the request status via email, and if a rule like approval thresholds change, someone in the business can quickly modify your solution without calling in IT.
05 Spend less time preparing for audits
External and internal audits are a fact of life for any accounting organization and getting ready for them doesn't have to be stressful or time-consuming. Empower your staff to create a Automate Studio-enabled Excel workbook that can quickly extract data from SAP that auditors may want to see—invoices over $250,000 for example.
These reports are easy to set up and modify as auditing criteria changes and can be run on an ad hoc or scheduled basis. This type of smart automation not only reduces the time your teams spend on audit prep but can also reduce the time external auditors spend on site and consequently audit costs.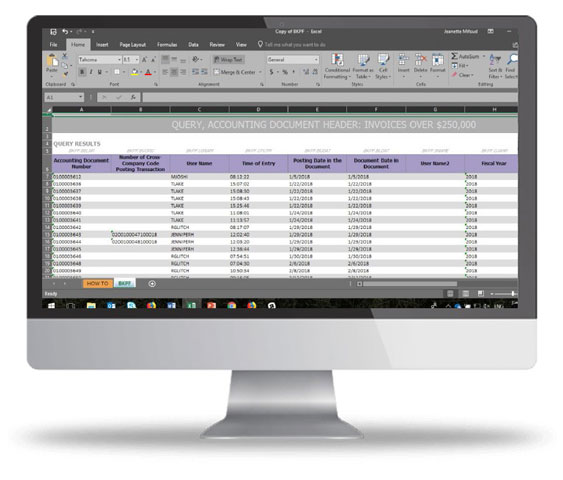 Get ready for audits faster by pulling SAP data into Excel based on your criteria.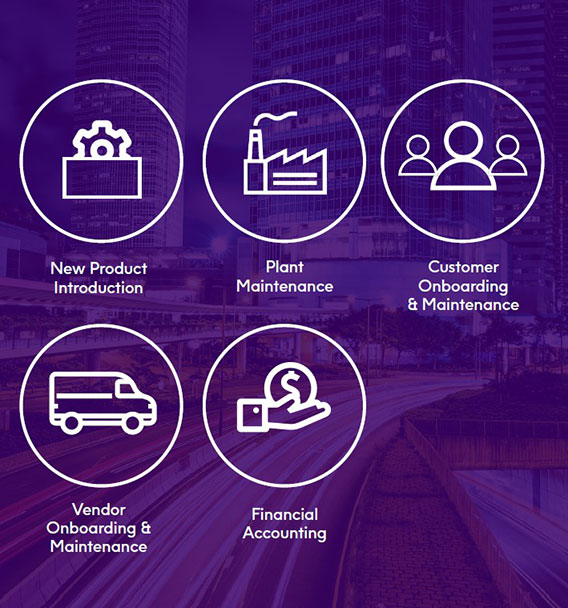 Additional ways to accelerate your automation journey
While this eBook has featured five great ways to speed up your automation journey, there are many more processes across your financial accounting organization that can be made more efficient and accurate with the solutions we've highlighted today, including:
Check run processing
Regression testing
Bank/intercompany reconciliation
Inventory management
Asset management
Budget planning
In fact, you can use Precisely Automate to streamline any SAP process across your organization, including custom transactions.
Empower your finance teams – without sacrificing SAP security or control
In many organizations SAP IT teams have a huge backlog of automation requests from the business. The good news is that Precisely Automate software doesn't require specialized SAP programming skills, so you can empower SAP super users or analysts from your finance teams to build automation solutions.
Your staff accountants and clerical staff use these solutions, either a Precisely Automate -enabled Excel workbook or web form, to get their job done faster and with greater accuracy.
Your IT team is happy as Precisely Automate solutions fully respect SAP permissions, so people can only do what their SAP credentials allow, and they can control access to Precisely Automate licenses and define granular policies around data exchanged with SAP. It's a win-win situation.