eBook
Challenges, Strategies and Use Cases in Data Preparation and Analytics
Read this eBook to learn seven powerful ways to tackle data preparation challenges and move into lightning-fast self-service data analytics.
Seven steps to streamline your process
One of the obstacles to success for many organizations is meeting the challenges posted by data preparation  — gathering, combining, cleansing and organizing raw data for analysis and delivery of actionable business insights. According to Gartner, analysts report that 60 to 80% of their time is wasted on data preparation.
This document reviews seven missing links that cause organizations to waste a large amount of analyst time on data preparation. It also shows seven powerful ways to transform data prep into lightning-fast self-service data analytics. Finally, it shares three use cases on how self-service analytics solved business challenges.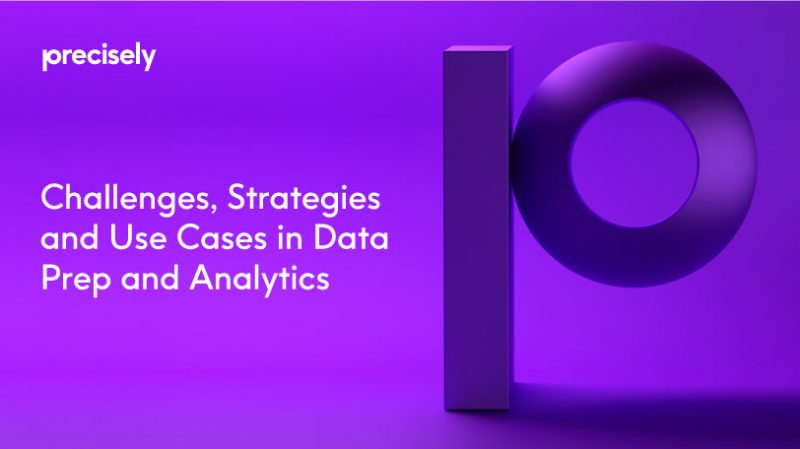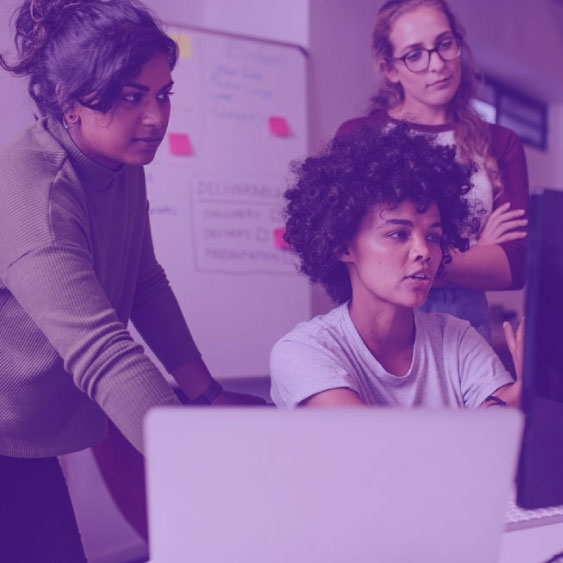 The missing links for effective, fast data analysis in your data supply chain
There's a supply chain of people, processes and technologies that's responsible for turning raw data into actionable insights. Without these critical elements, your data supply chain will most likely falter or fail.
Data access
Effective tools
Repeatable processes
Resources
Collaboration
Expertise
Data governance
Analytics needs by persona
A breakdown anywhere along a data supply chain can hamper downstream use of data to deliver business outcomes. The impact of such failures can be as varied as the analytics needs of different organizational roles.
C-suite
Resources
Insights delivered fast, and more resources to field requests
Tools
Flexible, scalable tools to quickly deliver enterprise results
Expertise
Self-service solutions to minimize need for highly skilled experts
Data scientist
Tools
Flexible tools to quickly acquire, blend and transform data
Access
Fast access to data in all formats from all sources
Collaboration
Users can share reusable data flows, consult and adjust
Business analyst
Expertise
Self-service options and simpler tools to lessen IT dependence
Data governance
Knowledge of data location, terms and best practices
Repeatable Processes
Preconfigurations and reusable rules for simpler analytics
Seven steps to streamline data prep and analytics
While different personas have different priorities, they all share the enterprise goal of quickly gaining trusted insights for improved business decisions. By taking the following steps, organizations can eliminate the supply chain obstacles that hamper those efforts.
By using the right tactics and tools, organizations can overcome analytics challenges and eliminate barriers to timely insights for better business intelligence.
1. Integrate
Integration of key capabilities such as data quality and data governance give users data understanding and the power to trust insights.
2. Update
Replace inefficient ETL tools and rigid relational databases and spreadsheets with an enterprise, web-browser solution built to scale to handle big and unstructured data.
3. Self-service
No coding, native dashboards and an intuitive interface empower users and frees IT resources.
4. Agile design
Agile, interactive environment enables users to run individual nodes and process sub-flows in parallel execution for fast, easy analysis.
5. Easy access
Quick access to virtually any type of data from virtually any source.
6. Simplicity
Pre-configured nodes and easy-to-use connectors for quick and easy analysis.
7. Community
Encourages collaboration with repeatable models, workflows and crowdsourcing.
Success stories in self-service data analytics
Client: Major U.S. Telecommunications provider with >20 million customers
Use case #1
Directory listing reconciliation
Challenges:
Telco companies publish business phone numbers to the 'incumbent carrier' using a service with a monthly cost/directory entry. Costs of duplicate/outdated entries quickly add up.
This media giant provides the first listing free to business customers, but charges for additional accurate billing requires they eliminate duplicates and errors.
Valid listings are passed onto various 911 systems, and it's critical for first responders to have accurate contact information
Results:
Reconciliation of 3rd party and internal billing data netted $30K in monthly savings from initial check for inactive/invalid
Identified >20,000 phone lines with secondary listings, resulting in collection of additional fees or listing adjustments.
Ongoing auto-detection of discrepancies resulted in accurate usage charge distribution, proper services billing, and major reduction in FTE's doing manual
Use case #2
Master account management
Challenges:
Master accounts are responsible for payments and billing for customers with multiple retail If locations weren't properly connected to the master account, bills went unpaid by the corporate office.
Unpaid bills could suspend service for individual locations and sometimes the entire master account, causing reputational damage to this telco.
In one case, point of sale terminal service was turned off for hundreds of retail locations during one of their busiest hours. Just one unpaid bill can have a massive ripple
Results:
With master account/billing system reconciliations, issues have quickly been identified and corrected.
Master account accuracy has resulted in:

Faster fee collection from individual locations
Reduced billing customer service issues
Improved corporate accounts reputation
Use case #3
Rating to billing comparison
Challenges:
Rating system contained invalid information about telephone lines, resulting in problems posting usage charges to customer
Correcting each line configuration required manual intervention for data research and this was a difficult and expensive undertaking, as the root cause of errors stemmed from a combination of human error, limited user input validation and network communication failure.
With >20 million lines and accounts, this required hundreds of full time employees (FTE)
Results:
Using self-service analytics for comprehensive weekly audits of source and target systems, roughly 75K errors are detected and corrected on a weekly
>30 checks run on each line and account to ensure accurate distribution of usage charges, voicemail and other services.
Net weekly FTE savings of 313 employees or 12,500 man hours