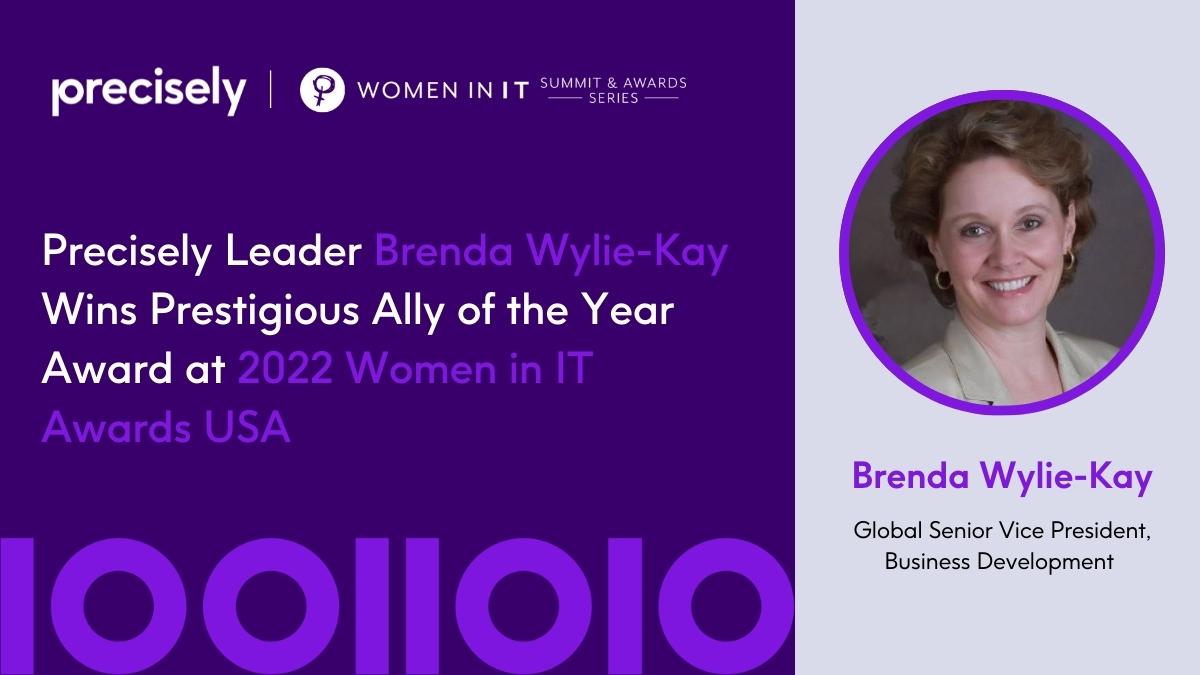 Precisely Leader Brenda Wylie-Kay Wins Prestigious Ally of the Year Award
The Women in IT USA Awards Recognized Wylie-Kay for Her Commitment to Advocating Diversity in the Workplace
Precisely, the global leader in data integrity, today announced that Brenda Wylie-Kay, Global Senior Vice President, Business Development at Precisely, has been recognized at the 2022 Women in IT USA Awards, held last week in New York City. The award recognizes leaders in technology for their commitment to advocating diversity, equity, inclusion and belonging (DEIB).
The award panel highlighted some of Wylie-Kay's recent accomplishments in this space, including her commitment to setting up and co-chairing Precisely Women in Technology (PWIT) – a network that connects women across the business, providing access to key development opportunities and mentoring initiatives, with the aim of promoting female talent within the organization. It also celebrated her work with Televerde, an outsourcing organization that helps teach business development skills to female prison inmates, providing access to gainful employment opportunities that may not otherwise be made available to them.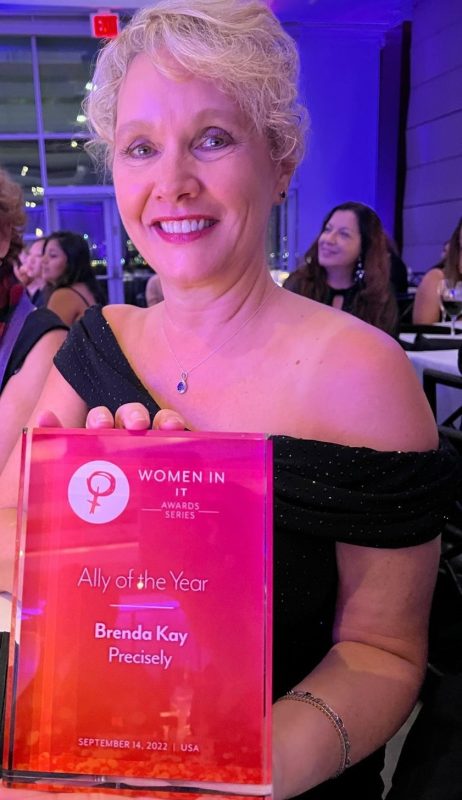 "I'm so proud to work at a business that believes in providing second chances to those who need them the most," said Brenda Wylie-Kay. "Today, I have several business development representatives from Televerde on my team and they are doing brilliant work! They come from very diverse backgrounds, and at Precisely, they get the chance to contribute, achieve goals, and be a valued part of our team."
Due to significant merger and acquisition (M&A) activity, diverse representation at the company had fallen below historical levels. Thanks to the work that Wylie-Kay and others have driven with the leadership team in recent years, representation of women employees at Precisely has more than doubled and there have been increases in the number of women in senior-level executive and management roles. This work is ongoing and remains a key priority at Precisely.
"We are thrilled to see Brenda recognized for the Ally of the Year Award," said Lisa Crawford, Chief HR Officer at Precisely. "Her commitment to further diversity both at Precisely and within the wider community is an inspiration to us all. Brenda's work truly encompasses the spirit of our company values – openness, determination, individuality, and collaboration – propelling us forward in our aim to champion diversity across every level of our business."
Earlier this year, Wylie-Kay was recognized in INvolve's Empower 50 Advocates Role Model List for 2022 – an accolade that celebrates global leaders who are driving inclusion for diversity and people of color in business. Precisely was also recently shortlisted for the Best Diversity Employer category in the upcoming Computing Women in Tech Excellence awards.
Learn more about Precisely's on-going commitment to diversity, equity, inclusion and belonging here.
About Precisely
Precisely is the global leader in data integrity, providing accuracy, consistency, and context in data for 12,000 customers in more than 100 countries, including 99 of the Fortune 100. Precisely's data integration, data quality, data governance, location intelligence, and data enrichment products power better business decisions to create better outcomes. Learn more at www.precisely.com.