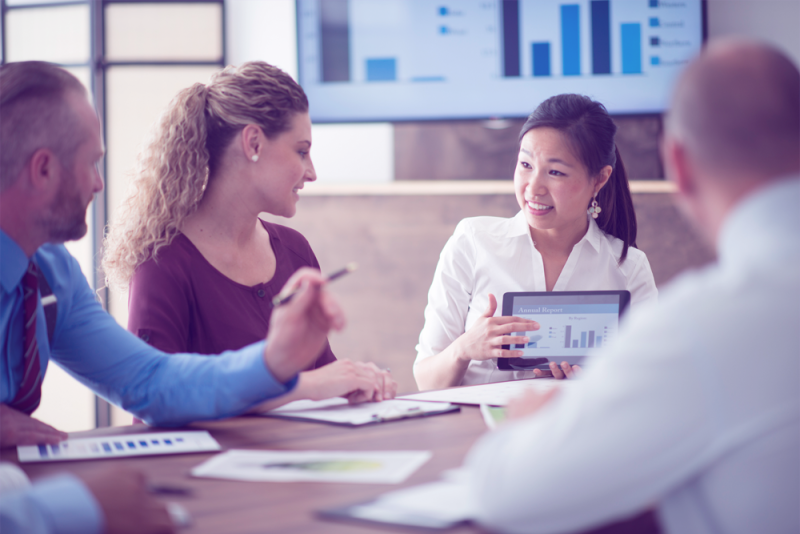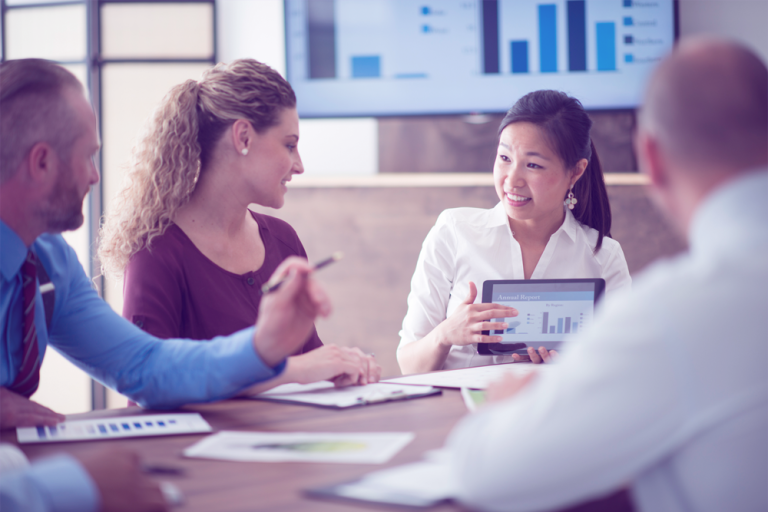 Single View of Critical Data: Why You Need A Master Data Management Solution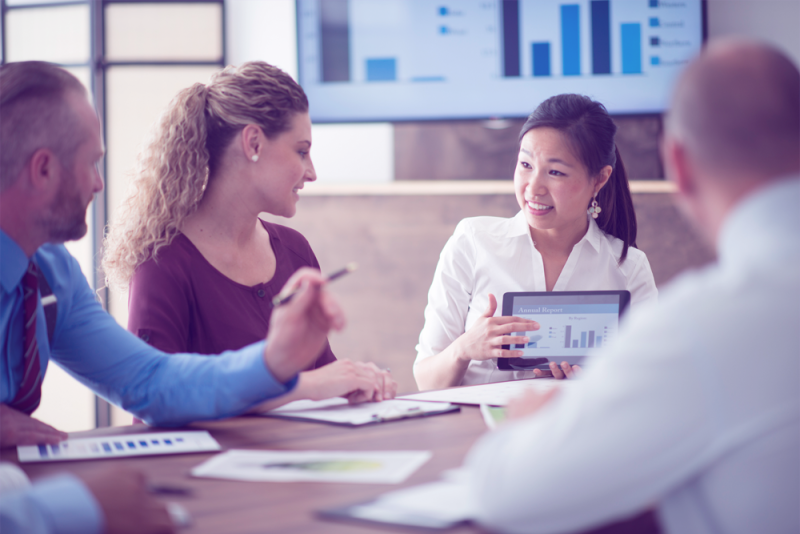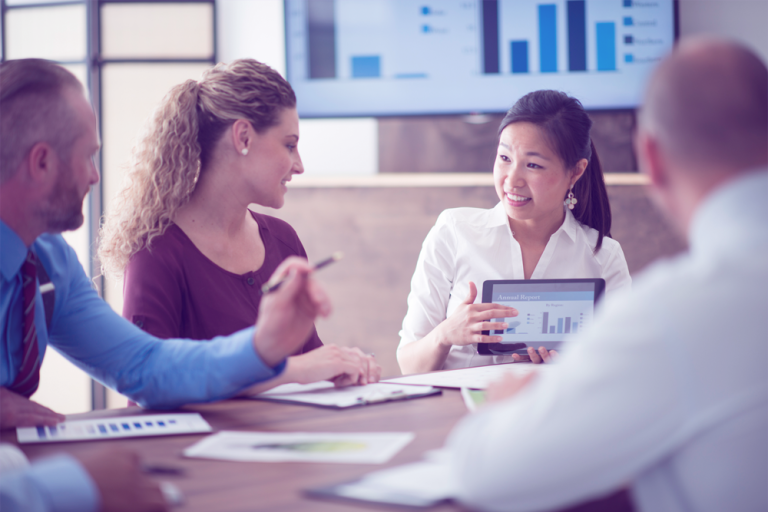 To compete and thrive in today's digital economy, many organizations turn to a MDM solution.  Your core business data must be:
Accurate
Compliant
Accessible to the users who need it
Available for real-time business use
This is especially true of master records – the core data that describes your business, products, customers, vendors, employees, and more. To ensure master data meets the criteria described above, many organizations focus on their MDM solution initiatives.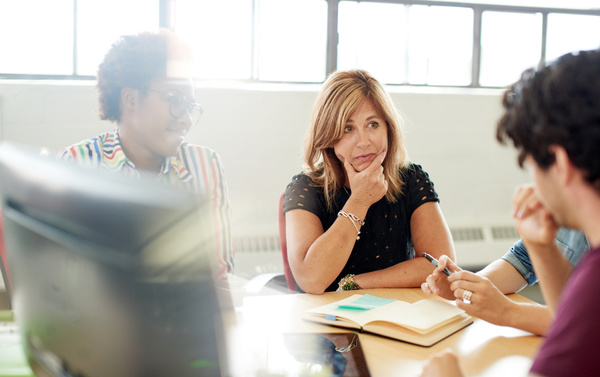 Why Is There a Need for MDM Solutions?
If your organization is like most enterprise-level organizations, you are likely working with multiple business-critical systems, including one or more enterprise resource planning (ERP) systems, multiple customer relationship management (CRM) or digital marketing automation databases, and product information systems (PIMs). You may also be working with e-commerce and retail point-of-sale systems.
The sheer number of systems in play can make master data management complicated quickly. System proliferation often causes data silos, which in turn leads to data inconsistencies and process inefficiencies. When master data is spread across multiple systems, it is challenging to assemble consistent data sets for business analytics, AI initiatives, and more. Fragmented information stands in the way of coherent data-driven insights.
Lacking a proactive approach toward master data management (MDM), many organizations also experience latency. Imagine, for example, that before your operations team can accept a customer order in the ERP system, a new customer record must be manually created, based on a source record that already exists in CRM. That is a potential entry point for human error, and it slows processes down. Delaying that first order for a new customer is not a very good way to start a business relationship.
Read our eBook
In this e-book, we'll explore what industry analysts, solution experts, and actual business users have to say about the measurable impact of PIM and MDM on their organization.
MDM: Your Central Source of Truth
An MDM solution serves as a foundation for consistency, accuracy, quality, context, and automation. It leads to better data integrity and improves your business processes, reduces latency, and yields substantially better business decisions.
A good MDM solution serves as a golden record  for your critical business data, allowing you to integrate core information across all of your source systems. It provides a one-stop shop for ensuring that:
Your critical data is integrated, transformed and standardized in a central system of record
The quality of that data meets your organization's standards.
Your data is fully governed and compliant.
MDM serves as a central source of truth for your entire organization, no matter how many different systems you have or how varied the data models in those systems might be.
A multi-domain master data management  solution allows business teams to manage and view many different data domains across the enterprise within a single platform. An enterprise-grade, multi-domain MDM solution enables cross-domain intelligence, allowing you to define linked relationship between the master data in various systems.  They also allow business users to aggregate and view analytical data from many different sources, combining sales history data from ERP, for example, with social sentiment data from a cloud-based data lake.
MDM enables organizations to synchronize information across multiple source systems, including ERP and CRM. It can validate incoming data to make sure it meets your data quality standards and can trigger workflows where data need additional review or approvals,and synchronization with other business systems.
Key Requirements for Mastering Data
To effectively manage master data across an entire enterprise, organizations must be capable of handling diverse data types, identifying duplicates, as well as matching and merging records.
They must also be able to track and manage data changes as a critical factor in compliance as well as for overall data integrity. A business user should be able to find out who made a specific change, when it was made, and in which system the change occurred.
An MDM platform should support profiling data as it is ingested, while it is being transformed and standardized,, and before it is syndicated.
The best MDM solutions support configurable data models, allowing key users to define unlimited attributes, business rules, and workflows. MDM should also offer dashboards and other analytics that enable key users to track important metrics. Extensible MDM platforms give you the option of adding modules to incorporate domain-specific functionality for your business, growing and adapting as your organization's needs change over time.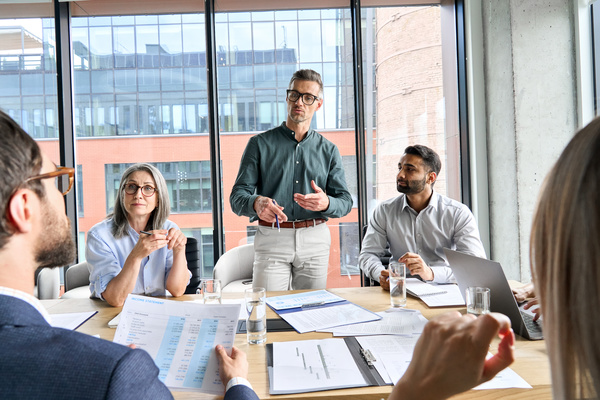 MDM Facilitates Collaboration
When your enterprise is operating with siloed systems, collaboration is inherently difficult. MDM breaks down those silos and facilitates faster, easier collaboration. No single team owns any particular record in its entirety. Rather, each team owns specific attributes and performs specific functions within an enterprise workflow. A customer master record, for example, will be of interest to sales, accounting, operations, and risk/compliance. A credit limit or DUNS score might be the domain of the accounting/collections department, whereas shipping addresses might belong to sales, customer service, or shipping.
MDM orchestrates the flow of data across the enterprise and provides visibility to the lifecycle of each record, without standing in the way of day-to-day operational demands. The system is designed to support collaboration while still respecting the boundaries and responsibilities of each business function.
People, Processes, and Technology
Within the context of the classic "people, processes, and technology" triumvirate, MDM provides the technology backbone that enables processes to flow smoothly and empowers people to do their jobs effectively and efficiently.
Precisely has identified four core components that complement any investment in MDM or other technology that supports data integrity. The first is an actionable data governance framework that clearly aligns with the organization's strategic business objectives. Second, enterprises need a well-structured data metrics model that provides visibility into critical governance and quality KPIs to measure and monitor performance against targets.
Third, Data harmonization eliminates opinions and focus on the facts.  Data harmonization focuses on the criteria that makes data important to stakeholders, and then identify the data that's the best fit . Finally, business accountability supports follow-through  by data owners and data providers to continuously improve the data integrity of the critical data that runs their business .
Precisely enables business users to operate more efficiently and effectively with Multi-Domain Master Data Management (MDM). Better data means better decisions. Precisely's MDM solution empowers you to make those decisions quickly and accurately to drive your business forward.
To learn more about Precisely and the benefits of MDM, read our free ebook today Exploring the ROI of PIM and MDM.  In this ebook, we'll explore what industry analysts, solution experts, and actual business users have to say about the measurable impact of PIM and MDM on their organization.