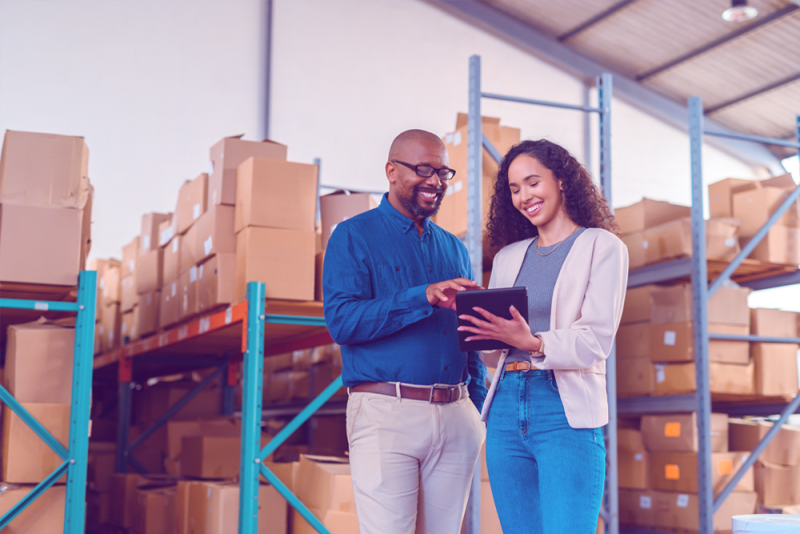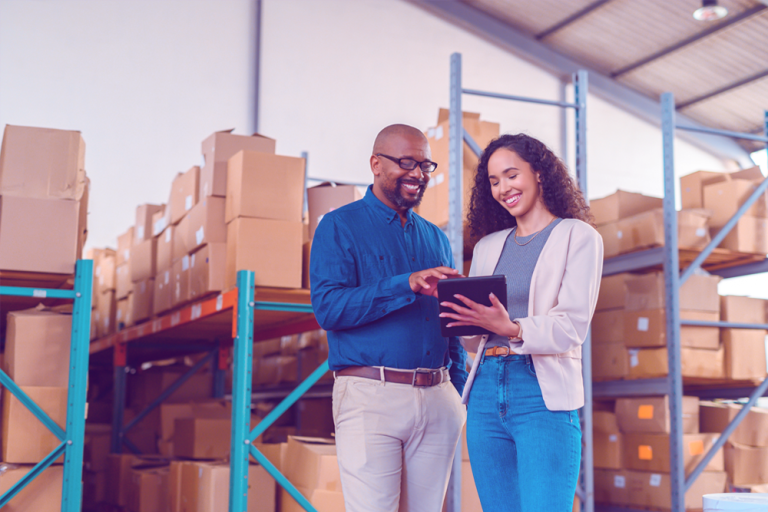 Multi-Domain Data Management MDM: 5 Keys to Success in Manufacturing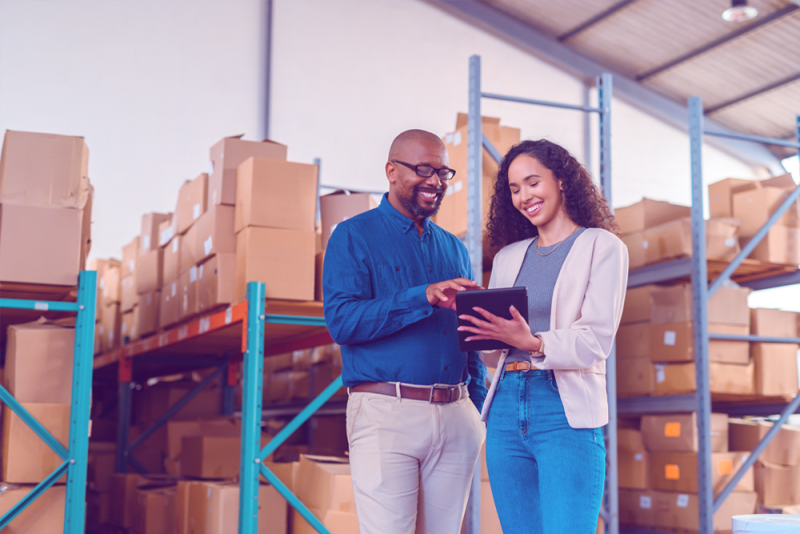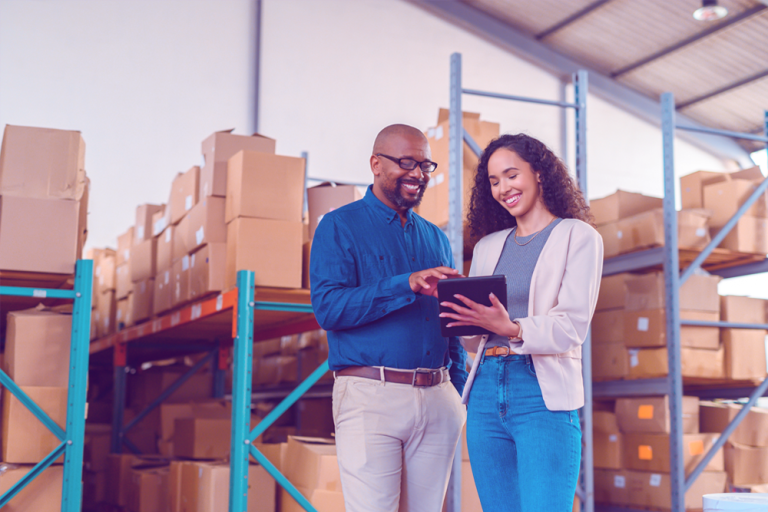 The manufacturing game has changed.
The consumer demand for contextual content that tells a story is nothing new – in fact, it's long influenced retailers and B2C sellers. But now, in our B2B2C world, this consumer demand extends upstream to greatly impact B2B interactions.
As a manufacturer, your product information, localized content, customer insights, supplier data, and logistics data must be accurate and up-to-date, compliant with regulations, and persuasive across B2B and B2C customers.
Multi-domain master data management MDM can be a game-changer here. Let's dive deeper into how MDM enables you to manufacture success across products, customers, locations, and regulations.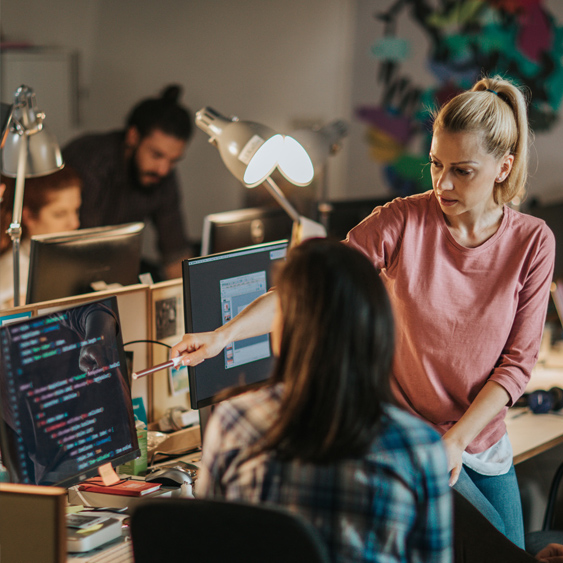 1. Say goodbye to data silos and manual processes
While some companies struggle to keep up due to manual processes and outdated back-office systems, you can stay ahead of the competition by using data management MDM to leverage combinations of product, customer, asset, supplier, and location-specific information. Then, you're ready to utilize contextual data as a secret weapon to success.
2. Leverage customer data to improve offers and experiences
Today's manufacturers can benefit from managing both end-customer data and B2B customer data. Multi-domain MDM helps manufacturers identify activity around a customer and update the profile accordingly. For example, if a consumer fills out a warranty card, the system can ingest marketing data about their household, demographics, preferences, and buyer behavior. This data can then be leveraged to improve product design and offers.
B2B customers gain the ability to map their role and demographic information, and take in financial and geographic information on the company's business and operational locations.
3. Deliver the product content customers demand
For manufacturers, managing product data for a vast number of products, with possibly thousands or even millions of attributes, is a daunting task. And information-obsessed shoppers are driving a commerce environment that requires enhanced, persuasive product content across a variety of channels.
Multi-domain MDM with product data and digital asset management (DAM) help manufacturers deliver the rich product content that B2B customers require and end-customers demand. With DAM, companies can deliver images, documents, templates, audio and video files, and more. Assets are centrally stored and managed through the MDM system, with capabilities to link relationships and associating assets to information for consistency and easy tracking, searching, and reporting.
Read our eBook
In this e-book, we'll explore what industry analysts, solution experts, and actual business users have to say about the measurable impact of PIM and MDM on their organization.
4. Improve Vendor Collaboration
Maintain and optimize relationships between vendors, and manage high-quality data about the parts supplied by each vendor, how the parts were used, which products contain those parts, and where those products were sent.
Multi-domain MDM with supplier data domain provides a centralized platform for standardizing vendor information and processes across brands and geographies.
5. Add insights with location, asset, and reference data
Adding a location domain enables you to manage information related to manufacturing plants, warehouses, regions, and more.
Adding the context of "Where" to other data domains – including product, supplier, etc. – helps improve business decisions, cost savings, and analytics.
Manufacturers can also benefit from an asset data domain to manage information around physical assets, like equipment parts and maintenance, as well as intangible assets, like building leases or trademarks and patents. Maintaining asset data enables manufacturers to stay on top of time-based renewals and maintenance requirements to ensure safety standards are met and operations run smoothly.
Reference data can also be managed when it comes to how and where products are manufactured – for example: color standards, units of measure, or currency exchange rates for pricing transformations in different countries.
Rely on a market leader
Harnessing the power of your data empowers you to acquire, normalize, enrich, and syndicate cross-domain data across touchpoints – EnterWorks Multi-Domain MDM solution from Precisely makes it all possible.
With the ability to manage multiple domains of data and easily link objects from those domains, you'll seamlessly create dynamic virtual relationships. Get ready to evolve from collecting data across single domains, to connecting data domains together for greater insights and intelligence.
Find out what industry analysts and solution experts have to say about multi-domain MDM and product information management (PIM) – and see amazing real-life results for yourself. Read our eBook, Exploring the ROI of PIM and MDM.