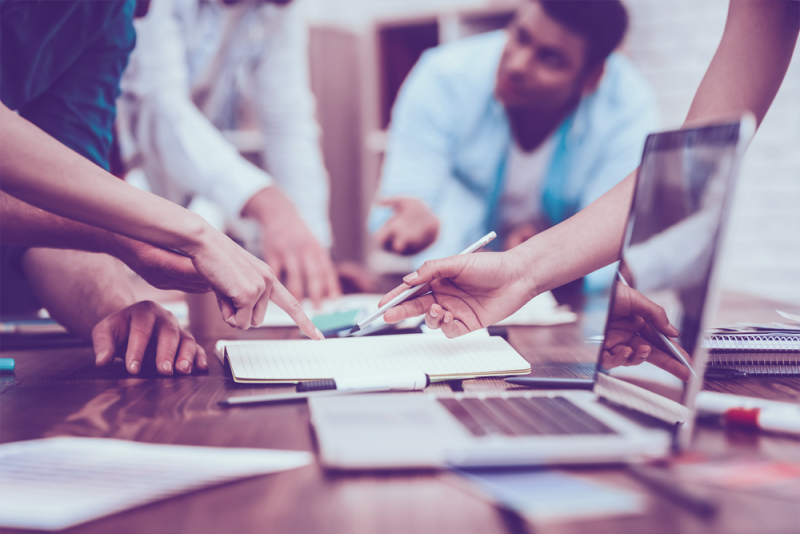 Top Use Cases for Data-Driven Strategic Services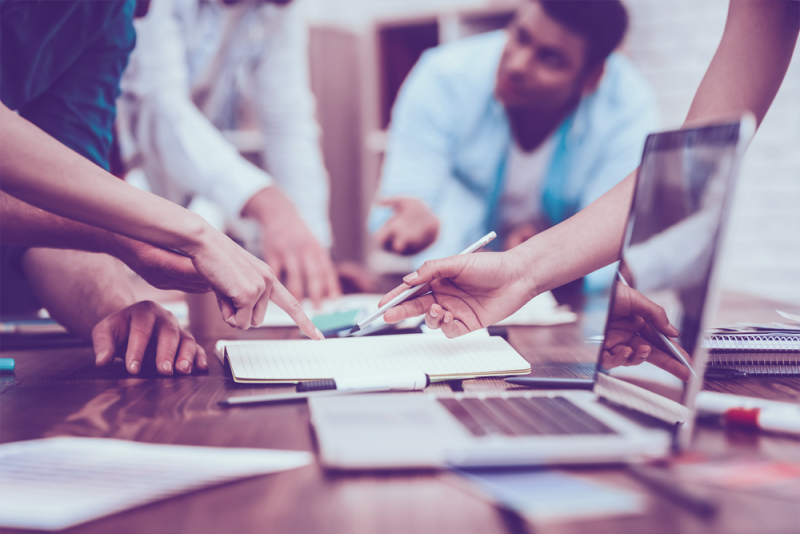 Leading innovators across virtually every industry are striving to leverage the power of data for competitive advantage. Often, businesses struggle to realize tangible benefits from their digital transformation investments. In the rush to innovate, they often fail to achieve the results they were looking for because they miss key aspects of their enterprise data strategy.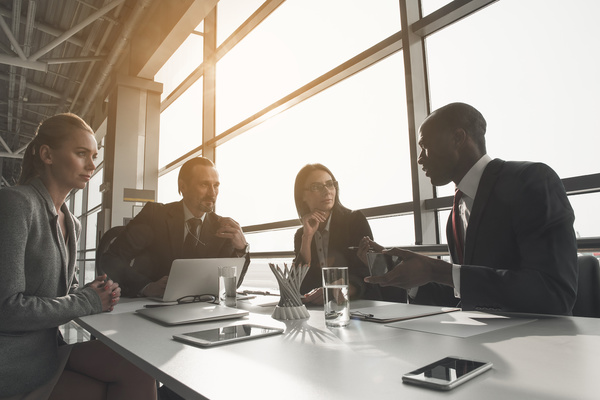 It doesn't have to be that way. At Precisely, we understand how to drive real, meaningful business value using data. We deliver value-enhancing improvements for many of the world's most powerful brands through our Strategic Services division, and we have the track record to prove it. We help enterprise leaders deliver transformational results, focusing first on the "why" and then proceed to design and execution that helps them to attain a measurable ROI for an enterprise data strategy.
We help companies design, implement, operationalize, and ultimately optimize their enterprise data solutions. Staffed by experienced enterprise professionals with an average of nearly 25 tenure years, Precisely Strategic Services is proud to have earned a reputation as a top-tier data-centric management consulting organization.
This article offers a few examples that illustrate some of the most popular use cases for data-driven strategic services. For each of these, Precisely has concrete examples to illustrate the business challenges we were asked to solve, the solutions we brought to the table, and the results we achieved. We are especially proud of our track record, having achieved 100% referenceability with our Strategic Services customers.
Transforming Go-to-Market
After years of acquiring and integrating smaller companies, a $37 billion multinational manufacturer of confectionery, pet food, and other food products was struggling with complex and largely disparate processes, systems, and data models that needed to be normalized. At the same time, its highly integrated go-to-market processes needed to evolve in parallel with several other transformational projects that relied on a common set of data.
Changing consumer preferences, along with a shift in focus toward digital channels, was driving the need for new approaches to data integrity at the company.
After several false starts, the company engaged Precisely Strategic Services to help align its people, processes, and technology. As part of the project, the company implemented a data governance program and rolled out scalable data quality tools to enhance the overall value it could deliver to its go-to-market organization. With our help, the organization increased its speed to market by 28%, generating $16.8 million in annual recurring savings. The company reduced its inventory, carrying costs, and D&D costs by $3.84 million, and optimized data management processes and data integrity across its GTM processes, generating additional recurring annual savings of $6.6 million.
Consultative Services
Precisely Strategic Services provides a comprehensive range of consultative services tailored to your specific requirements, focused on delivering measurable outcomes and achieving your objectives.
Business Analytics and Revenue Growth Management
When a $4 billion home essentials company sought to standardize pricing and revenue management data to enable trade portion and management initiative, it turned to Precisely for guidance. The company was grappling with siloed data, conflicting practices across multiple business units, and disparate data models that made it difficult to generate trustworthy reports and analytics.
With guidance from our Strategic Services organization, the company was able to optimize its data management practices across four business units, dramatically reducing the time and effort necessary to prepare its data, and speeding the implementation of its new revenue management software system.
The improvements made as a result of this engagement have led to $800,000 in annual savings for the company.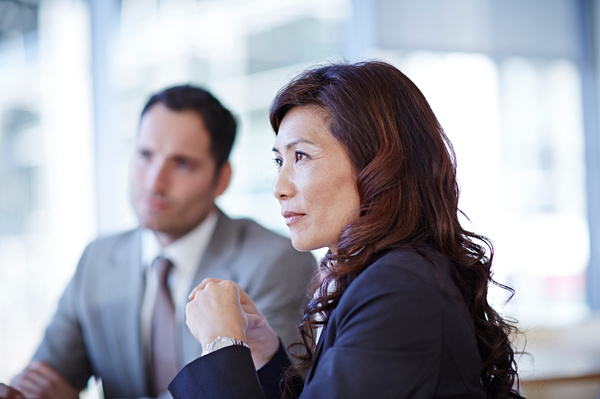 Delivering With Focus: Becoming a Data-Driven Organization
The world's largest manufacturer of private label, over-the-counter (OTC) pharmaceuticals and healthcare products wanted to standardize and normalize its data to create a common catalog of data assets across all of its transactional and analytical systems. The company wanted to leverage data as a strategic asset, yet it struggled with inconsistent, unreliable, enterprise-wide data that lacked an auditable process for ongoing data quality.
Precisely Strategic Services helped the company to formulate a data execution strategy and organizational model for digitization around high-quality, complete, trusted data and ownership. Multiple reorganizations had inhibited transformation and adoption in the past. With our guidance, the company successfully made the transition to a data-driven organization in which stakeholders understand data as a corporate asset, with effective governance and proactive management of data quality.
Attaining Immediate Value from M&A
The world's largest gold mining company has grown and expanded its operations both organically and through large acquisitions, but significant M&A had led to a lack of consistent, reliable, enterprise-wide data with an auditable process tied to ongoing data quality. As the organization made the transition to SAP S4/HANA, it set out to create an enterprise-wide data governance organization that could achieve enterprise consolidation and transformation, even with continued M&A activity.
Precisely Strategic Services helped the organization to formulate an enterprise data strategy and organizational model for high-quality, complete, trusted data and ownership. The project resulted in a common data model and framework for ongoing and future technology deployments, reducing risk and helping the company to achieve rapid value through its major acquisitions.
Precisely Offers a Unique Approach
We are proud of the fact that Precisely Strategic Services offers higher value than other top-tier management consulting firms. Here's what sets us apart:
We start with the why. At Precisely, we aim for results. All too often, we have seen enterprises invest heavily in data initiatives, only to fall short of producing any real value. A few years ago, we witnessed a rush to consolidate data in the cloud, as companies around the globe hastened to implement data lakes for both structured and unstructured data. Without a clear strategic vision and a workable operational model for managing all that data, many of those data lakes turned out to be data swamps. Precisely Strategic Services works with company leaders to define expected outcomes and build a plan to make those outcomes a reality.
We're here to enable your self-sufficiency, not to maximize billings. Many management consulting organizations incentivize their personnel to maximize billable hours, prolonging engagements and driving up their clients' costs. At Precisely Strategic Services, we actually incentivize our people to do the opposite. Our goal is to help you achieve self-sufficiency, not dependency. That translates to higher value for you.
We're product-agnostic. Our top priority is to produce positive business results, regardless of which products and technologies you're using today or in the future. Naturally, we believe that our company offers tremendous value through our Data Integrity Suite, but Precisely Strategic Services is focused on what's best for our clients, which sometimes means helping customers optimize the investments they've already made in other technologies.
These factors differentiate us from other top-tier consulting firms. As a results-driven organization, we're proud of our track record. To learn more about us and how we can help your company achieve an enterprise data strategy, explore Precisely Strategic Services today.