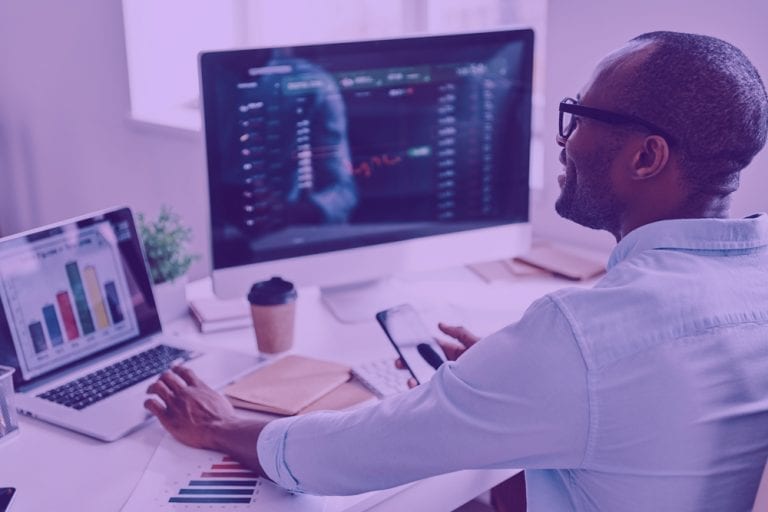 Bringing Context to Data through Precisely's New Data Integrity Suite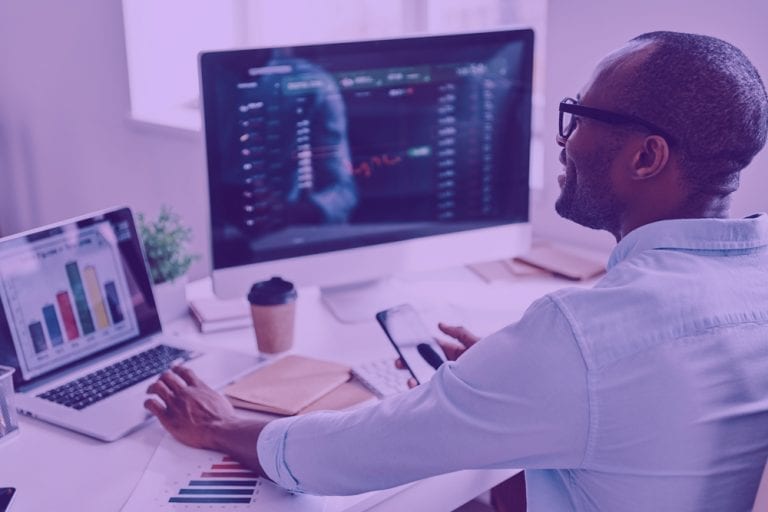 Across the world, the impact of COVID-19 has accelerated digital transformation initiatives for virtually every industry. In fact, IDC estimates worldwide spending on digital transformation to reach $1.3 trillion this year.¹ However, while data-driven initiatives are a key focus, the products, services, and experiences they create fail to generate the intended outcome if those solutions are built on data that lacks integrity.
In Precisely's recent surveys and conversations with data leaders, 100 percent said they struggle to trust all of their data for decision-making. So while many organizations are rethinking strategic investments, there's one area where they are only ramping up their spend, and that is data integrity. It's an urgent business imperative for every organizational leader.
That's why last week Precisely launched the Industry's first-ever, end-to-end Data Integrity Suite, bringing businesses a comprehensive set of capabilities that deliver the trusted data needed for confident business decisions.
What is Data Integrity?
In the simplest terms, it is all about trust. Think about your own personal life – you trust people with integrity. The same holds true for data – you trust data that has integrity.
But to have integrity in data, you must first establish a foundation that allows for accuracy, consistency, and context across data assets. Historically, accuracy and consistency have been the foundation of trusted data, but businesses now recognize that the pivotal dimension of context is what sets them apart from the competition. It's not only the who and the what that's important, but also the when, where, why, and how.
Does your data have the accuracy, consistency, and especially context the allows you to truly trust it?
Download the IDC Technology Spotlight
In an IDC survey of 310 business and data analysts, nearly half of the respondents indicated a general lack of trust in data quality, and 56% indicated a lack of trust in results of data analysis. This lack of trust is not the source of the problem, it is a symptom of the data. Data integrity provides a firm foundation for data analytics and confident actions. Accuracy and consistency in data, enhanced with context through location and enrichment can help companies achieve data integrity.
The Precisely Data Integrity Suite
The Precisely Data Integrity Suite is the strategic result and culmination of a transformative year for the company, which began with the December 2019 acquisition of the Pitney Bowes Software & Data business. This acquisition positioned Precisely as the leader in data integrity by bringing together market-leading data quality, data integration, location intelligence, and data enrichment to deliver the essential elements of accuracy, consistency, and context.
The suite is different from other solutions in three important ways:
Value at every step of your journey to data integrity
Unlike other products, the suite combines strengths in data integration, data quality, location intelligence, and data enrichment. So, no matter what data challenge your organization faces – integrating siloed data into a cloud data warehouse, verifying data and understanding the patterns it contains, or adding context related to location or demographics – the suite has capabilities that can get you started on the path to trusting your data.
Modular and interoperable architecture
Unlike solutions that require investment in a heavy, monolithic platform, the suite is offered in a modular fashion. You choose just the suite capabilities that address your specific business need and seamlessly deploy them alongside existing on-prem, hybrid cloud, or cloud infrastructure. Then expand to meet new use cases with additional modules or data for context.
Built to partner
The suite is built on technology that over 12,000 customers trust to solve their data integrity challenges. Through close collaboration with enterprise customers and deep integration with leading data technology providers like Splunk, ServiceNow, Collibra, Databricks, Snowflake, and others, the suite is designed to grow. APIs enable customers and partners alike to leverage the suite's capabilities and build new solutions.
We know that your journey to data you can trust is unique to you. The strengths of the new Precisely Data Integrity Suite in data integration, data quality, location intelligence, and data enrichment can get your business on the path to trusted data. We're here to provide not only what you need today, but to help you continue to deliver trusted data that builds possibilities for your business in the future.
To learn more, download the full IDC Technology Spotlight, sponsored by Precisely, Putting Data Integrity into a Larger Context.
1. IDC,"New IDC Spending Guide Shows Continued Growth for Digital Transformation in 2020, Despite the Challenges Presented by the COVID-19 Pandemic," May 2020