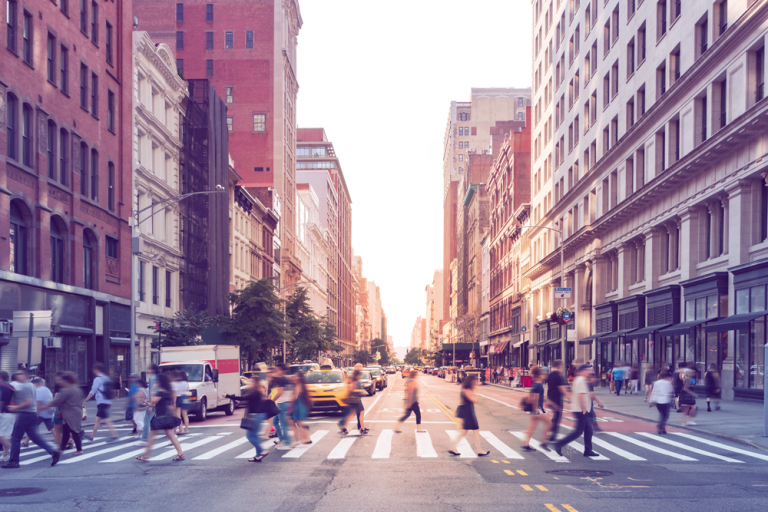 People Are Migrating and Moving: Understanding Why is Important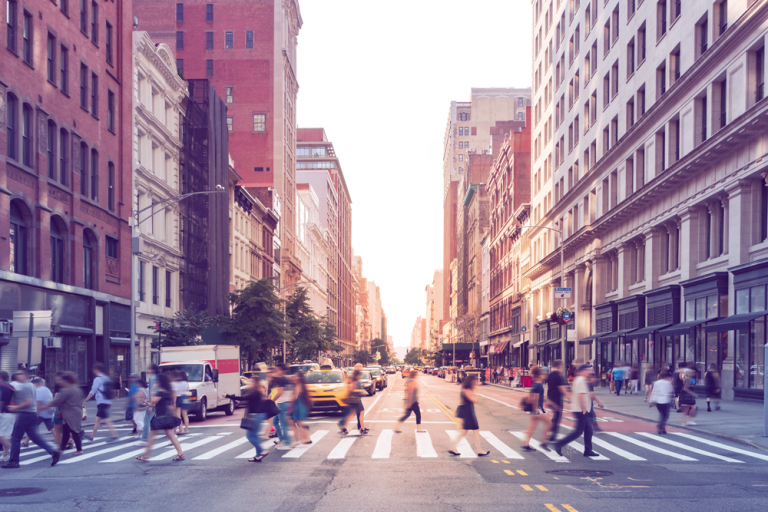 For the last decade, human mobility data, or anonymized, aggregated information about how people move based on their cellular network locations, has helped corporations and government entities understand human movement patterns. Recently there have been significant and rapid changes in human mobility thanks to four key drivers:
eCommerce and the expanding availability of home delivery have changed where and how people shop.
Ridesharing and ride-hailing apps give people more options for where they can go.
Increased remote working, though already expanding, was drastically accelerated by the COVID pandemic almost overnight.
The COVID-19 pandemic accelerated other key drivers with long term affects for every industry.
Though human mobility data has been used by government and world health organizations for years, as other enterprises navigate an ever-changing global landscape, they're looking to human mobility data to help them make better strategic decisions for the future as well.
Dynamic Demographics: Mobility + Demographics
By itself, mobility data lacks demographic detail, and static demographic data lacks the concept of movement. Combined, they provide powerful visibility into deeply enriched population movement patterns.
Dynamic Demographics, part of the Precisely Demographics family of data products, combines mobile location data with demographic data to help businesses understand customers, neighborhoods, and destinations. With Dynamic Demographics data, organizations can obtain granular insights into human mobility, creating location profiles for any day of the week or any time of day, and make business decisions based on the flow of people through that area.

Read our eBook
Learn more about how and why human mobility is changing, how Dynamic Demographics can help your organization unlock new insights, and how we protect consumer privacy.
Leveraging Dynamic Demographic Data
With growing interest in understanding how populations migrate, enterprises across sectors are leveraging human mobility data to make better decisions in a rapidly changing world. Here are just a few of the ways human mobility data, blended with demographic information, can help corporations to adapt:
Insurance: Understand the popularity of a location and the impact on claims, and therefore policy price, against companies associated with health and safety incidences, analyze more complex risks associated with popular areas and the types of people that dwell in those locations, which may relate to vandalism, fire, and attacks.
Marketing: Understand where consumers visit and dwell and where they originate from, driving location-based marketing to raise awareness, driving overall footfall, or promoting specific events.
Commercial Real Estate: Reasonably predict clients that might not renew their leases when they're up based on footfall traffic in the area.
Residential Real Estate: Help home buyers understand neighborhoods and identify popular locations, what types of people they can expect to be in the community, whether it's a quiet or busy neighborhood, and other critical factors.
Consumer Goods Retailers: Adjust product offerings to meet the demands of the population as it changes over time.
Public Sector: Manage outbreaks of infectious diseases and inform decisions about large infrastructure projects that support a growing or fluctuating population.
Tourism: Reveal and predict travel behavior, develop strategies to adjust to or accommodate changes in how and where people spend their leisure time, enable targeted campaigns, and inform business and civic plans for strategic growth.
Large Enterprises: Understand the populations that live, work, and meet in certain areas to forecast demand, organize supply chains and logistics planning, assess commercial portfolios, identify gaps in the market, and understand shifts in demographics in the customer base.
By combining dynamic mobility data with demographic data in its Dynamic Demographics product, Precisely further expands data utility and speaks to more use cases, giving organizations invaluable insights into the products and services they may deliver to specific locations.
To learn more about how and why human mobility is changing, how Dynamic Demographics can help your organization unlock new insights, and how we protect consumer privacy, download our free eBook, Human Mobility in an Evolving World.