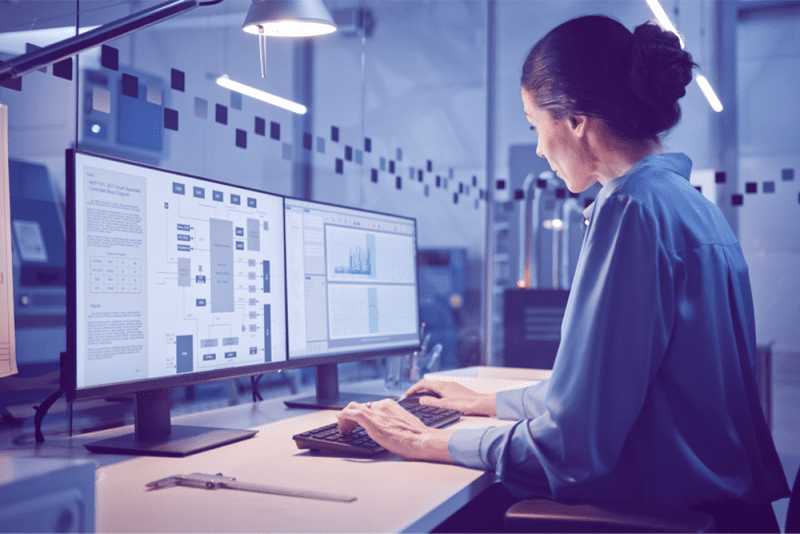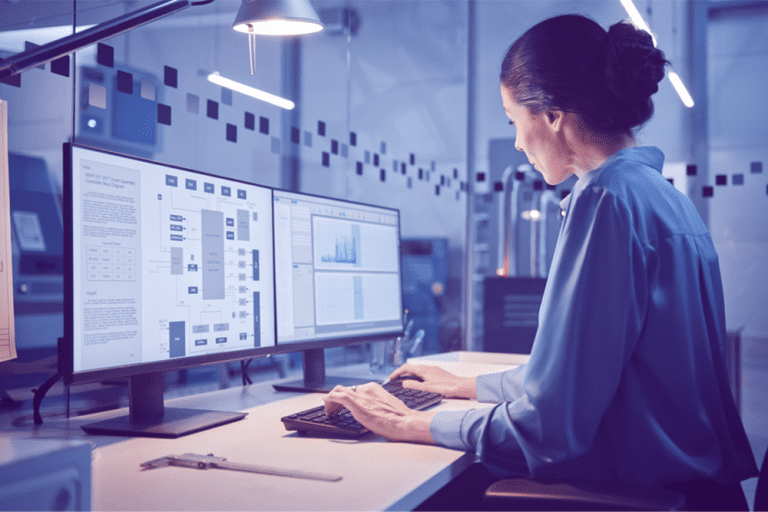 Enabling Automation at Scale: Interoperability and Data Enrichment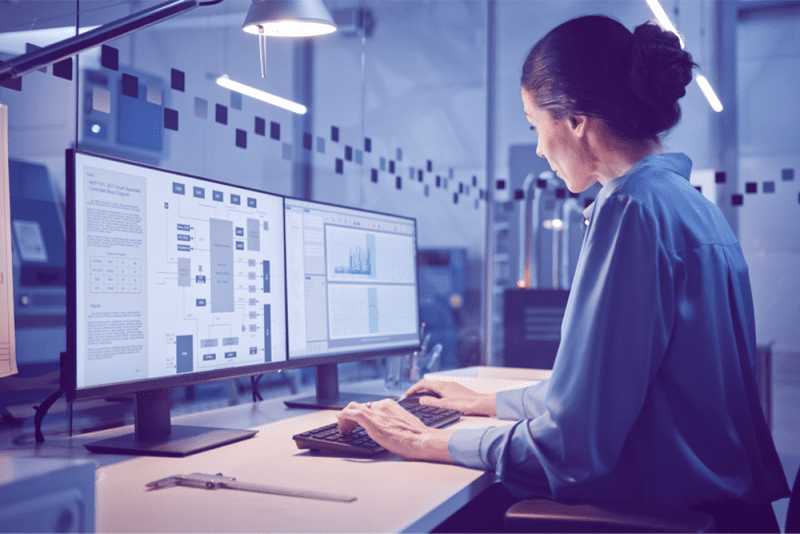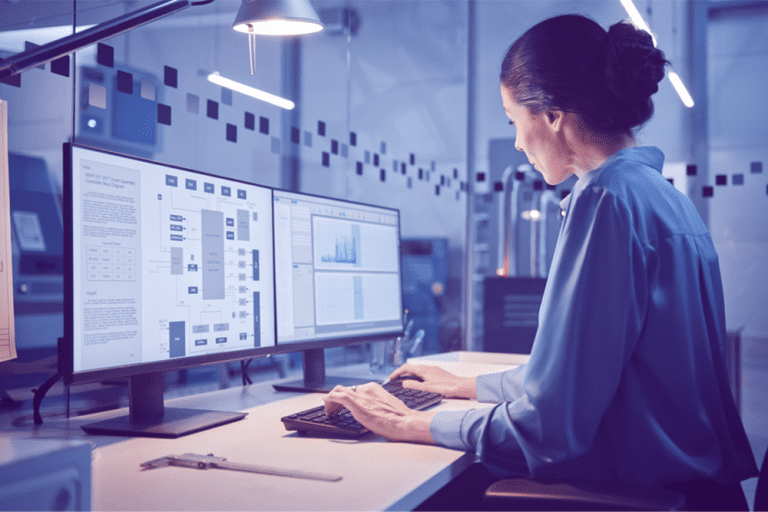 For years, data interoperability has been a challenge for business leaders striving to extract valuable insights from their corporate data. Inevitably, valuable business data resides in different systems and is stored in varying formats.
Add variations in human behavior, and things can get even more problematic. For example, if a salesperson adds "ABC, Inc." to the CRM system and a back-office worker creates a record under "American Broadcasting Company," it can be difficult to automatically match those records and recognize them as the same organization.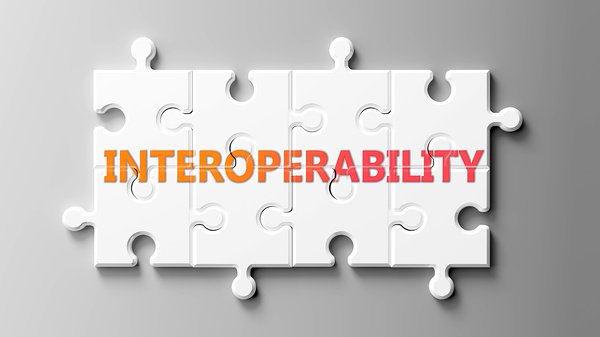 As additional data points are added to the picture, such as the products and services that a customer has purchased, things can quickly get more complex. For companies aiming to leverage automation and the power of AI, this can be a barrier to success because it prevents them from connecting all the dots between customers, locations, marketing campaigns, and purchase history. When interoperability isn't available at scale, blind spots develop in datasets. The promises of AI and advanced analytics fall short of the mark because they aren't operating from a complete and accurate picture of reality.
Keys to Success
Data interoperability is the process of making data from different systems compatible. Although it sounds simple, it can be extraordinarily difficult in practice. To achieve true interoperability, someone needs to own the task of identifying the various datasets throughout the organization, prioritizing them, and mapping them to a common structure. As the data changes, and as new systems are brought online, the process needs to evolve to fit the changing landscape. It's a bit like translating an entire library of books and periodicals into a common language, even as the contents of the library are constantly changing.
Read our eBook
Managing and organizing information at scale is difficult. Keeping it organized as it evolves over time is even more of a challenge. Location provides an innovative approach to linking and harmonizing data across multiple datasets to produce clear insights. To learn more about how Precisely can help you manage and organize your data, read our free ebook.
Following this analogy, it's not enough to simply assign a translator to the job and expect good results. This is not a problem that can be solved by the application of brute force; it requires innovative approaches to data management, with automation aimed at producing high levels of interoperability across the entire enterprise.
Fortunately, a particularly innovative approach has emerged that is changing the game for data managers at large and mid-sized organizations. This new way of matching and organizing data is all about location.
Location: The Key to Data Interoperability
Virtually every data point can be associated with location in one way or another. Returning to the previous example, imagine that customer "ABC, Inc." is entered in the CRM system with an address of 77 West 66th Street. "American Broadcasting Company" is created as a new customer in the ERP system, with a primary address of 77 W 66th. If we understand both entities in the context of location, we can see that they're the same company.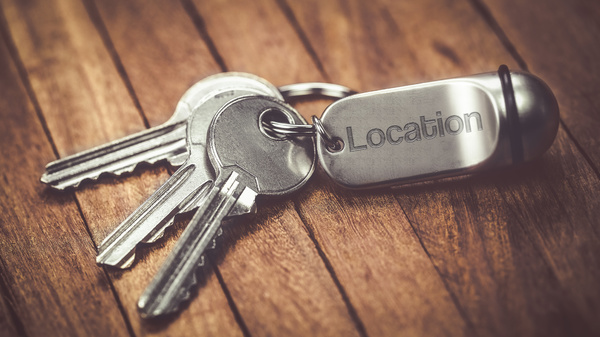 Unfortunately, it is rarely sufficient to simply match the two companies based on a street address. Addresses often appear in non-standardized formats. Abbreviations are commonplace. Street names may vary, and they often change over the course of time.
Geocoding is the process of resolving a street address to a specific location – that is, a precise latitude and longitude as expressed by coordinates. Although there are numerous products on the market that can perform this task, they vary widely in the quality and accuracy of the results they produce. Enterprise-grade geocoding tools can decipher the most challenging variations in street addresses. Just as importantly, they deliver a level of precision that the low-budget geocoding tools simply cannot provide. For a broad range of applications, the difference between "close" and "exact" can be extremely important.
Location & Data Enrichment
Location provides a common link through which business leaders can fully understand the context and richness of their corporate data. Moreover, it opens the door to a world of new information associated with an entity's position in time and space.
Precisely assigns a unique identifier to every address called the PreciselyID. It serves as a key that unlocks an array of new data points, available from a library of curated third-party information that adds richness and context to your internal data.
Imagine that a consumer in your database resides at 123 Maple Street, Anytown, USA. Based on that information alone, you can instantly access data about the consumer's home, including construction quality, market value, property taxes, roofing material, distance to the nearest fire station, and more. You can know the seasonal temperatures in the area, prevailing wind direction and speed, crime rates, income levels, and the quality of the public schools that serve the neighborhood.
For companies that wish to develop a 360° view of their customers, location provides the Rosetta stone that unlocks new information. In fact, Precisely provides over 9,000 different data points for every address in the U.S. and can provide similar data for additional context for the vast majority of countries around the world.
The Power of a Persistent Identifier
For any given address, the PreciselyID always remains constant, even if the street name or numbering scheme associated with that address changes. This provides a level of consistency over time, and it guarantees that the attributes linked to a specific location can always be accessed quickly and easily, without consuming vast amounts of processing power and excessive time.
The PreciselyID also serves as a common link across multiple datasets.  Data architects can use the PreciselyID to join records from disparate sources, making it easier to link data for interoperability. This also makes data exchange more efficient, as data exchange can be performed simply by transmitting the PreciselyID.
There are security benefits to this approach as well. It is possible to shield personally identifiable information (PII) from discovery simply by joining data to external sources using the PreciselyID. A stolen laptop that contains no address information, for example, but simply links to addresses stored in a separate database, is not at risk of exposing sensitive information. Customer addresses cannot be deciphered by someone who does not have access to the PreciselyID lookups.
Managing and organizing information at scale is difficult. Keeping it organized as it evolves over time is even more of a challenge. Location provides an innovative approach to linking and harmonizing data across multiple datasets to produce clear insights. To learn more about how Precisely can help you manage and organize your data, read our free eBook, Achieving Data Interoperability.