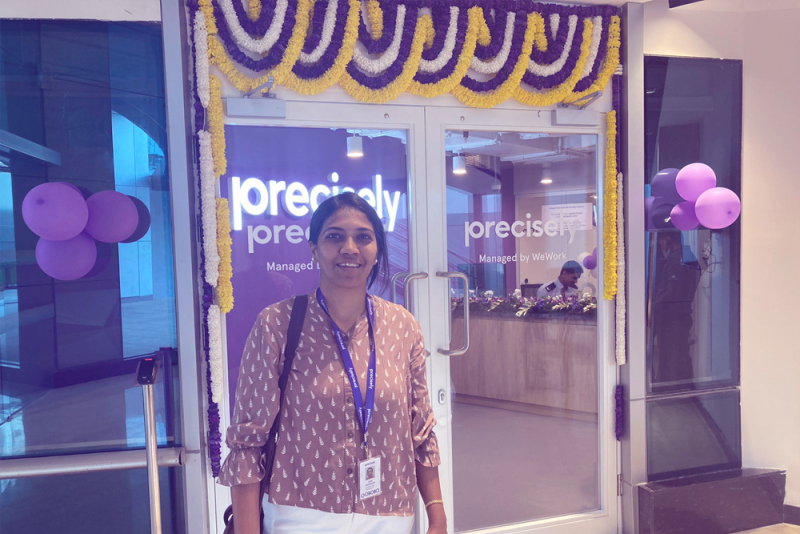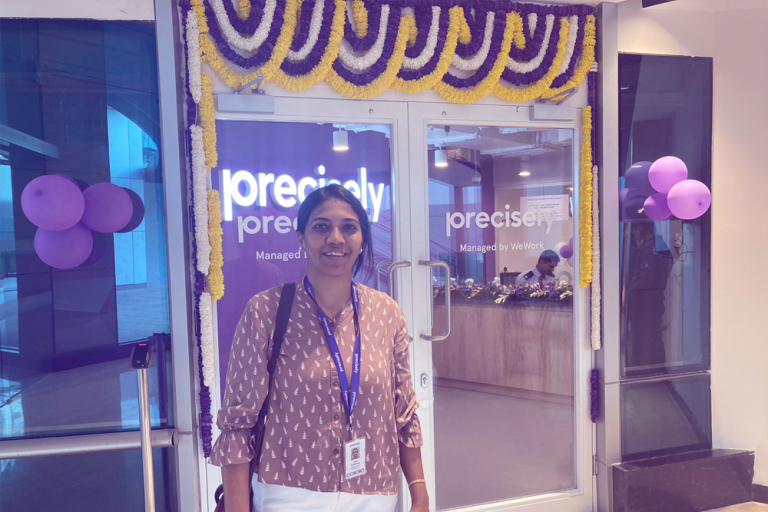 Women on Wednesday with Jothi Subramani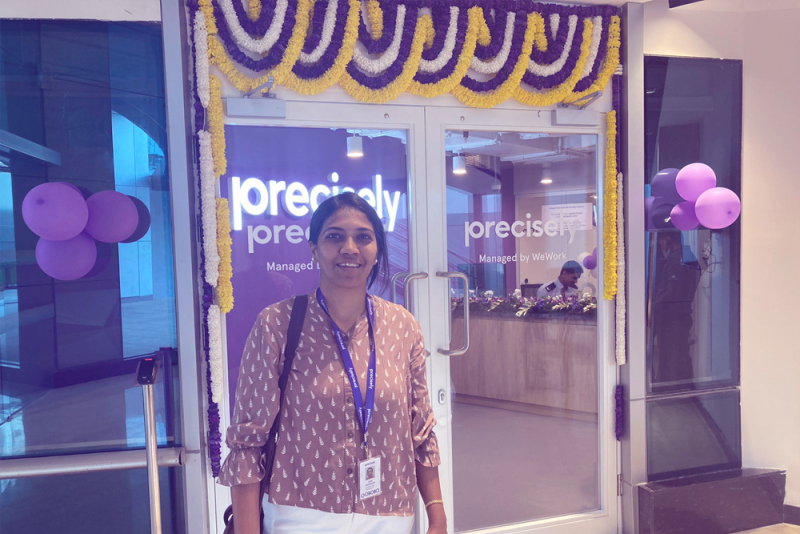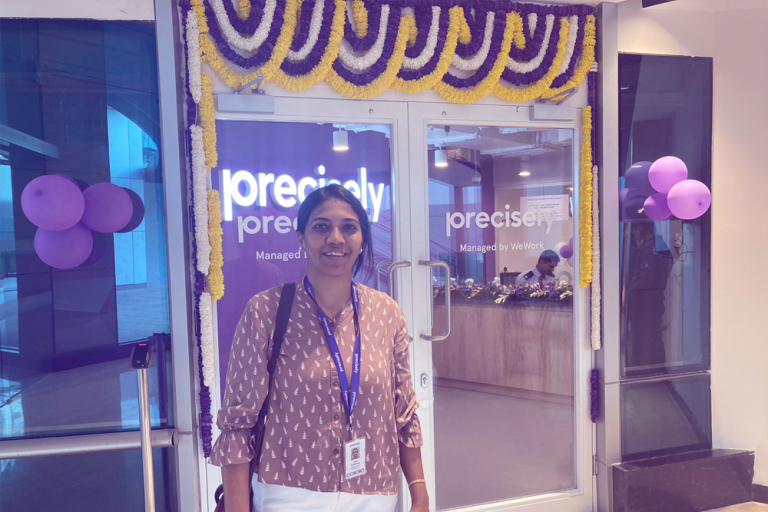 While the technology industry is evolving, it's still predominantly male-dominated. To support women in the field, the Precisely Women in Technology (PWIT) program was established to build a network of women within the organization. Within PWIT, women can meet others in the company, participate in mentorship programs, access more opportunities, offer advice, and in general, support one another. Each month, a member of PWIT is featured so that others can learn more about them, their role, and their experience as a woman in technology. Continue reading to learn more about Jothi Subramani, Senior Technology Architect, who's been working in tech for over 24 years.
Why did you choose to pursue a career in technology?
I didn't originally choose technology as my career, but you could say that technology chose me. My childhood aspiration was to become a doctor, but when it didn't come through and I'd been given the choice of Computer Engineering, I took it without any regrets and completed with distinction. I'm a strong believer of "everything happens for a cause or good reason" and that's how I ended up in diagnosing software instead of humans.  My generation is a witness of the technology revolution, and I am happy to be part of that world, creating innovative solutions to meet the needs of our clients.
Who has been your greatest professional mentor? What's one thing have you learned from them?
My head of the department Dr. T. Chockalingam has always been my greatest professional and personal mentor. His advice has been invaluable and has helped shape me into the person I am today. He taught me how to face this world with confidence, take on new challenges, and think outside the box to come up with innovative solutions. He also stressed on the importance of giving the experience back to the technical world, be it through mentoring or supporting the one in need.
What's the biggest risk you took in your career? What was the reward?
The biggest risk I've taken in my career is stepping out of my comfort zone. The reward I've gained is the opportunity to explore different platforms and technologies which allowed me to develop at least 5 different products in the retail and analytics world from scratch. It's enabled me to challenge myself and expand my skill set, which has helped me take on more responsibilities and grow in my career. It's also allowed me to become more confident in my abilities and made me comfortable taking on roles I wouldn't have considered before.
As a woman, what challenges have you faced in the technology industry? How have you overcome them?
One of the biggest challenges I have faced in the technology industry is the lack of female representation further up in the organization. While more women are seen at entry level positions, women are vastly underrepresented as technical leaders. Setting achievable goals, seeking feedback, pushing my limits, and expanding my knowledge constantly has helped me stay focused and motivated in the face of this challenge.
Another common challenge for a woman is the work-life balance. I'm not sure that I've perfected this yet, but I try to do by embracing the "work hard, play hard" approach. Working with intention and focus helps me to make the most with my time, allowing me to get more done during working hours. When I'm working, I make sure to stay open to input from others on my team and to embrace any challenge that comes my way.
We help market leaders make better decisions and build new possibilities. Want to join the team? Find out about working with us and our current openings.
What's the best advice you've ever been given? How do you apply it to your personal and professional life?
One of the best pieces of advice I've received is from my mentor: "dig in like a pig to get to the root of the matter and don't nibble like a goat." This quote is an integral part of my life and helps me when I'm approaching first principles, very new concepts, and everything in between. It enables me to think deeply and to not be satisfied with surface level understanding. It encourages me to be more thorough, to not be afraid to ask questions, and to challenge the status quo.
What's one piece of advice you'd offer to younger women entering the industry?
Identify yourself, work towards your passion, and make a difference by using your talent. Your passion will always take you to the path of success. Set achievable goals, which will help you to stay focused and motivated. Take risks, be creative, and never give up. Also, don't be afraid to ask for help when needed and to network with others in the industry.
As a successful woman in technology, what's one thing you do to pay it forward and advocate for other women in the field?
I love mentoring people, whether it's through formal programs or informal mentoring. I strive to lead by example and use my experience to help my mentees learn and grow. In my family, I'm also the first woman engineer continuing in technical ladder, so I'm proud to be an inspiration in this way.
Learn more about us on our Careers and Culture page.