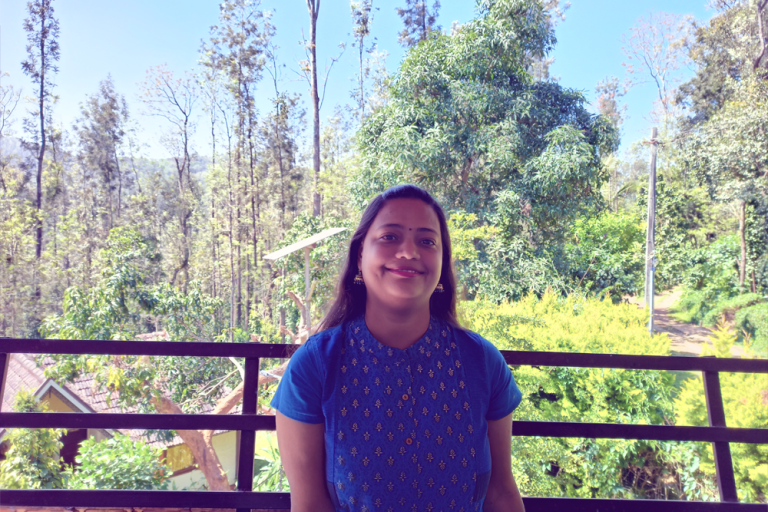 Precisely Women in Technology: Meet Vishnu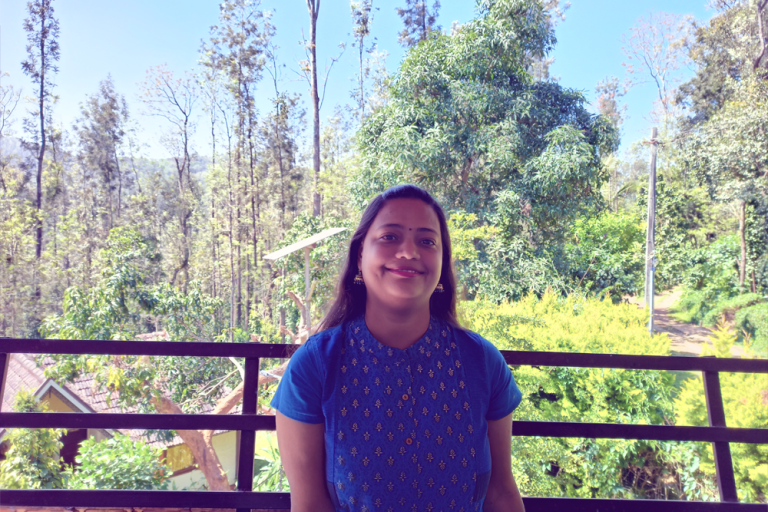 This month's feature from Precisely's Women in Technology program is Vishnu Priya M R, Sr. Software Engineer who works on Mainframe technology for ACR products. Vishnu plays a key role in engineering activities surrounding the integration of the latest version of software with Precisely's products. An average day for her involves coding, testing, resolving bugs, and making enhancements for the products. Continue reading to learn more about Vishnu.
Why did you choose to pursue a career in technology?
As a child, I wanted to pursue medicine and dreamt of becoming a doctor, which is why I chose to study Biology with Mathematics in my Pre-university. It was around the same time, my brother joined Engineering and I learned about the endless possibilities and opportunities with technology. I realized that technology has the answers to real-life problems and can make the lives of regular people easier. This inspired me to chart out my career in technology and I studied Electronics and Communication Engineering at University.
Before Precisely, I started my career as a Systems Engineer with IBM and was working on support projects for Health care clients. Then, I joined Siemens and worked on healthcare products that help hospitals in maintaining logistics i.e., patient accounting. This opportunity helped me to get exposure to different ERP products and business analytics involved.
Do you think that there's a lack of women in the IT and tech sector?
Like any other professional sector, there are more men than women in IT & technology. I see that there is more of a gap at the Senior levels than at the entry level. Though many women join IT jobs, their careers don't always follow the same path as their male colleagues. When professional women become parents, they can find themselves running into a wall: their commitment and competence are questioned, and opportunities start drying up.
Do you think that there's a stereotype that a career in IT or Tech is primarily for men?
Whether they realize it or not, a prevalent stereotype is still present for young girls nowadays: that men are good at Science and Math, and women are good at arts and languages. Programming requires patience and attention to detail, and naturally, women are good at this.
Nevertheless, women are expected to prove themselves over and over again. This also leads to undervaluing our expertise and ultimately, marginalizing women.
How could we encourage more women to start a career in Tech?
Girls need to be encouraged to interact with technology from an early age. Parents are hugely influential in a child's life – even casual conversations can change the way a child can think. I think that there is a misconception about the IT sector and the opportunities within it. Women should be enlightened about the different career paths available in the technology industry and gain knowledge in the wide range of technologies to excel in their careers. Mentorship programs can also provide great coaching from women in senior roles to younger women. Women should be informed about the flexibility that comes with working in the tech industry.
We help market leaders make better decisions and build new possibilities. Want to join the team? Find out about working with us and our current openings.
Do you think there are barriers to increasing the number of women in Tech?
I think that there is an overall lack of confidence in women getting into the sector and some of this stems from a shortage of female role models and female leaders within the industry. One of the many reasons that women tend to veer away from tech roles includes work-life balance, particularly if they have a young family. This is also one of the major reasons why only a few women make it to leadership roles. As Indra Nooyi quotes" The biological and career clock are always in conflict with each other". Women face problems when they try to resume their careers after a long maternity break. Thankfully, this trend seems to be improving across more countries.
What would entice more women to enter the Tech industry?
I think that there is still an embedded belief that women are not technical. This stems from years of engrained misconceptions, so we need to start by empowering women, building their confidence in the sector, and showing them that they do belong here. We should educate girls at schools and universities on various opportunities in the technology sector, such as flexibility at work, benefits, and diverse domains in the industry. Having more information at hand will benefit young women when it comes to thinking about the possibilities of their career paths.
What advice would you give to young women at the start of their careers?
Continuous learning is an important factor for anyone in the technology industry. We should always be open to learning new technologies and keep ourselves updated with the current trends in the industry. My suggestion would be to "never stop learning". Take the latest courses, stay curious, motivated, and persevere.
Take chances and opportunities when they come to you. It's more about being brave and open to risk than being perfect. Sometimes, you can spend a lot of time hesitating or worrying about the outcomes. Also, don't overthink it – just do your thing, keep going, and everything will be okay.
Learn more about us on our Careers and Culture page.