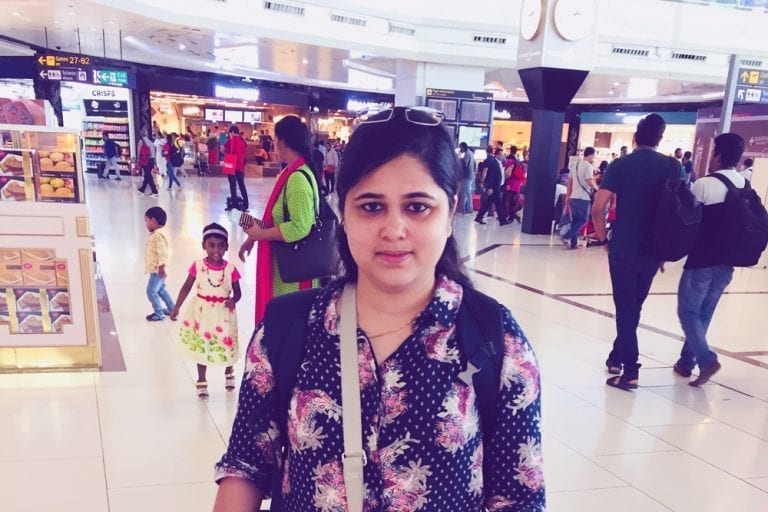 Precisely Women in Technology: Meet Neena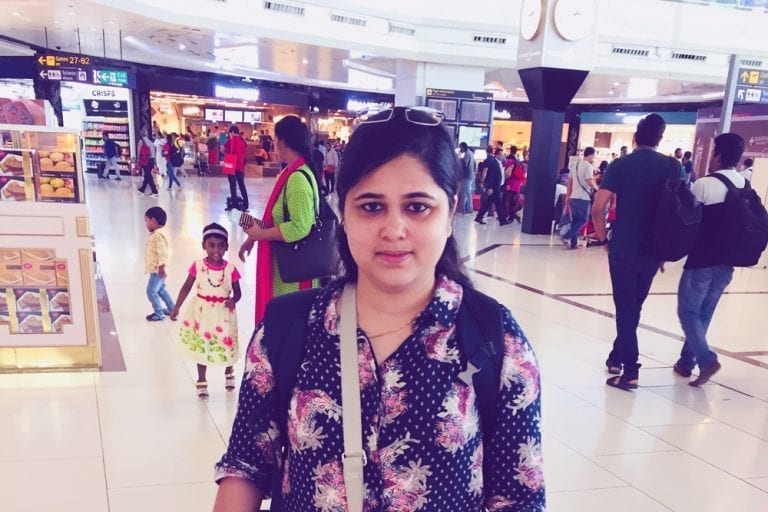 At Precisely, recognizing individuality is a key value of our organization. This week, we're introducing you to Dr. Neena Priyanka, Distinguished Engineer. Neena is based in Noida, India and has worked in technology for over 13 years. She is also a member of our Precisely Women in Technology program.
How did you get into the technology field?
My mother was a classic science student with a degree in Botany. She gave up her career as a teacher because of family obligations and responsibilities to take care of my siblings and me. She dreamt of seeing me as a professor to fill the void she had in her life. I tried to follow her footsteps and began a bachelor's course in Botany, but I wanted to learn more beyond classic science. With the zeal to learn more and more, and to apply concepts of plant science, I joined the Environmental Studies Master's program of TERI University to specialize in environment/climate change related efforts. The course curriculum introduced the world of geospatial science to me, and this started to infuse me with more zeal to learn and apply my learnings. Ever since, I have been a hard-core geospatial professional.
Who has had the greatest impact on your career?
The names of three people come to my mind when I think about the impact factor on my career.
First and foremost is my teacher-cum-mentor-cum-manager, Dr Nishant Sinha. Without his great contributions both on personal and professional learning, I wouldn't be in the Location Intelligence professional which I am today. His guidance has helped me steer my career wheel in the right direction at the right point of time. He is tough as a mentor and it's hard to meet his expectations on learning. Every day you must scale to new heights to meet the end goal. This attitude encouraged me to work hard-harder-hardest each day and stay focused on the goals. A tough but great mentor!
My father, Mr Shubhankar Jha, is my second impactful person. He taught me the lessons of life. I do recall the time when he came all the way to Delhi while my grandmother was ill, just to get me admitted in the school. He is a father who really cared about his daughter's career and tried to give the best he could to me. I owe a lot to him and cannot repay even in this life or many more lives for the sacrifices he has made for me. He is my ROLE MODEL!! Thank You, Papa!
My third command-in-line is my husband-cum-friend, Abhishek Kumar. He kept his promises to manage my aspirations and gave me all support to keep up to pace with my career goals. He managed the household and my baby girl (still managing) so that my desire to learn does not come to an end. There are numerous examples to cite about his friendship and supportive attitude, especially while I recently earned a Machine Learning degree.  I am fortunate and blessed to have him in my life. He inspires me each day to stay on track and fulfill the goals of life.
What do you love most about technology?
Technology is ever-evolving, and keeping pace with evolution each day is challenging. I love the challenge of new learning and implementing the tech stack to solve business problems. IT is a great career for problem solvers and challengers alike, and when they team up, the magic of solutioning happens! In this pandemic world, when the people globally are in their respective homes, technology keeps everyone connected with friends and family, while simultaneously working on a critical component of work in any city, in any country, anywhere. Technology helps eliminate problems otherwise posed by geography and time – a triumph of the human intellect!
We help market leaders make better decisions and build new possibilities. Want to join the team? Find out about working with us and our current openings.
How have you managed to create work/life balance throughout your career?
The management of work-life balance throughout different times are different!
During my early career, I was a workaholic. The zeal to learn more and more propelled me to undertake numerous tasks at hand. Since I was staying at a hostel, far away from my family and household responsibilities, my entire time was devoted to getting the work done. Initially I did good with all tasks and delivered on time with quality. Over time, I started to realize that it's not sustainable to work in this fashion and it might take a toll on my personal life and health too. Through self-realization and support from my friends, I gave up the habit of working day/night.
When I became a mother, it was initially difficult for others to understand the importance of my work and my aspirations. Working women not only have to perform office work, but must manage daily chores and take care of family members too. Thanks to my friend-cum-husband who shared the responsibility equally (or maybe more), he has helped me manage the other family members' expectations and made them aware of the importance of my work and career goals. Gradually I started to get the support and understanding that I needed to get me going.
What's the best advice you've ever been given?
Never give up in life (my mother's advice) and advocate for each other (my CTO, Tendu Yoğurtçu's advice).
What are your hopes for other women in the technology field?
The technology industry is very dynamic and staying with the flow is important. We women in technology get scared at times and seek contributor rather than leadership roles. We are good contributors by birth with family and household expectations management. but we start to fall prey to this comfort zone soon.
My hope is that women in tech will continue to fight for themselves and always find ways to keep learning, even if it's just doing projects for yourself a few nights of the week to stay on top of the technology curve. At times, take the initiative and get outside of your comfort zone.
Learn more about us on our Careers and Culture page.