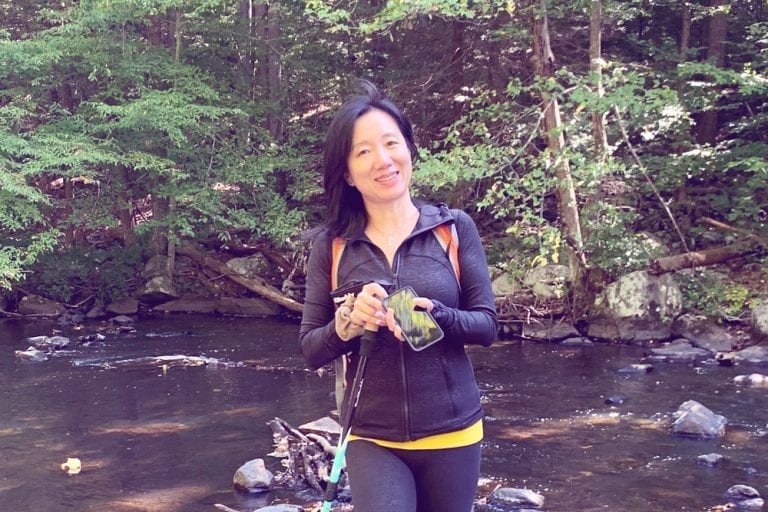 Precisely Women in Technology: Meet Maggie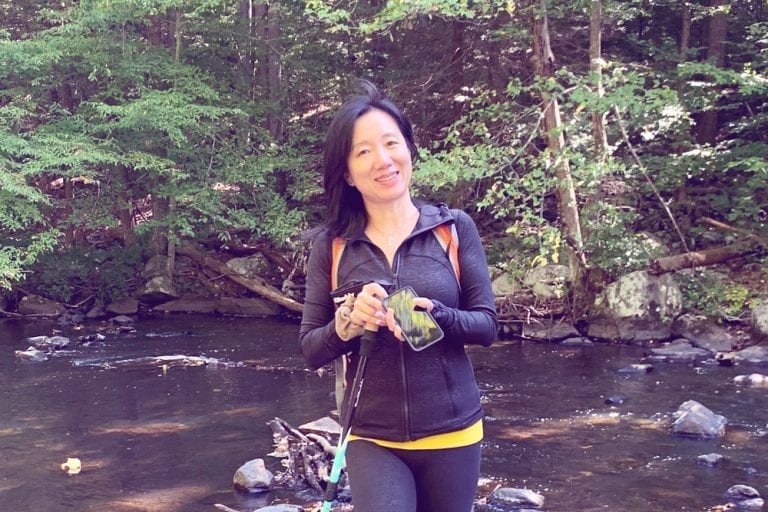 At Precisely, recognizing individuality is a key value of our organization. This week, we're introducing you to Maggie Li, Precisely's Chief Architect for Mainframe. Based in Montvale, New Jersey, Maggie has built a 25-year-career in technology and is a member of our Precisely Women in Technology program.
How did you get into the technology field?
When I was in high school, everyone had to choose a direction in the sophomore year. It would be either Science and Technology, or Language and Arts. It was an easy decision for me. I always liked math and physics, and I had even won several STEM competitions — so naturally I chose Science and Technology. I then studied Electrical Engineering in college and became a home appliance engineer after I graduated. My work was designing hardware and writing assembly code in microprocessors to control home appliances like microwaves and air conditioners. It was a lot of fun. I got to do things like cooking as part of my job. I remember we cooked chicken, beef, and vegetables to test microwave recipes, and we eventually converted the recipes to code. That went on for four years until I came to U.S. for my post-graduate education. After I got my MS degree, I joined Precisely (previously Syncsort) as a mainframe assembly programmer, and I have worked here for 22 years now.
Who has had the greatest impact on your career?
That has to be my mom. I always wonder if I got my technology genes from her. My mother's dream when she was young was to become a scientist like Marie Curie, and she studied really hard for it. Unfortunately, when she graduated from the college, it was the prime time of a political movement in China called the "Cultural Revolution" that turned everyone's life upside down. So instead of working as a scientist or engineer, my mom was assigned to work on a farm for two years in probably the coldest areas in China. After that, she had to do labor work in a factory for more than 10 years. She didn't have a chance to be the scientist she wanted to be. But her dream never went away. In those darkest years she maintained an optimistic and positive attitude and never stopped reading and learning. When the political turmoil was all over, she became a college professor teaching semiconductor engineering and published several college textbooks. She has been my role model. From her I learned how to never give up.
What do you love most about technology?
I enjoy creating new things and solving problems, and I can get really bored if I have to do the same things day after day. But I would never get bored working in technology because it's such a fast-growing industry. There are new challenges that I need to face every day. That's what I love most about technology. Throughout history, technology has always been the driving force that pushes mankind forward, making people's lives better and better. The feeling of doing something real and meaningful is tremendously satisfying.
We help market leaders make better decisions and build new possibilities. Want to join the team? Find out about working with us and our current openings.
How have you managed to create work/life balance throughout your career?
This is actually something that I have been struggling with for many years. There are only so many hours a day, and so many days in a week. There is never enough time for everything. However, over the years I have figured out a couple of things that would help. First, use our time efficiently and wisely. One way to use time efficiently is by doing certain things in parallel like a multi-processing program. To use time wisely we need to know how to prioritize. Since there is never enough time for everything, we need to get the most important things done first. Being an architect for our mainframe sorting product, I am familiar with all the different ways to improve our program's CPU and elapsed performance. Many of these solutions can also be applied to our daily life.  Second, try to minimize the commute time. We used to live around an hour away from the office I work in, and we had two kids that we had to drop off and pick up by certain times every day. That created a lot of anxiety for me. Finally, we decided to move, and we found a house only three minutes away from the office, and five minutes from the schools. With this move I got two more hours a day that I can use for my work or my family, and the anxiety was gone.
What's the best advice you've ever been given?
The best piece of advice I have heard is one that Steve Jobs gave during Stanford's 2005 commencement: "Your time is limited, so don't waste it living someone else's life. Don't be trapped by dogma – which is living with the results of other people's thinking. Don't let the noise of other's opinions drown out your own inner voice. And most important, have the courage to follow your heart and intuition. They somehow already know what you truly want to become. Everything else is secondary."
What are your hopes for other women in the technology field?
Research shows that having a diverse team helps innovation and increases productivity. However, the technology industry still has an issue with gender diversity. Women currently remain highly underrepresented in computer science-related jobs (25% of total workforce). I hope every woman aware of this situation will work hard to improve it by supporting other women on your team, coaching young women engineers, and mentoring other women to leadership roles if you are already a leader. I appreciate our wonderful female leaders like CTO Tendu, Yoğurtçu, Global VP of Sales Brenda Kay, and others who launched the Precisely Women in Technology program to promote diversity, advocate for women in the workforce as a business imperative, and encourages empowerment, career advancement, and long-term retention.
Learn more about us on our Careers and Culture page.