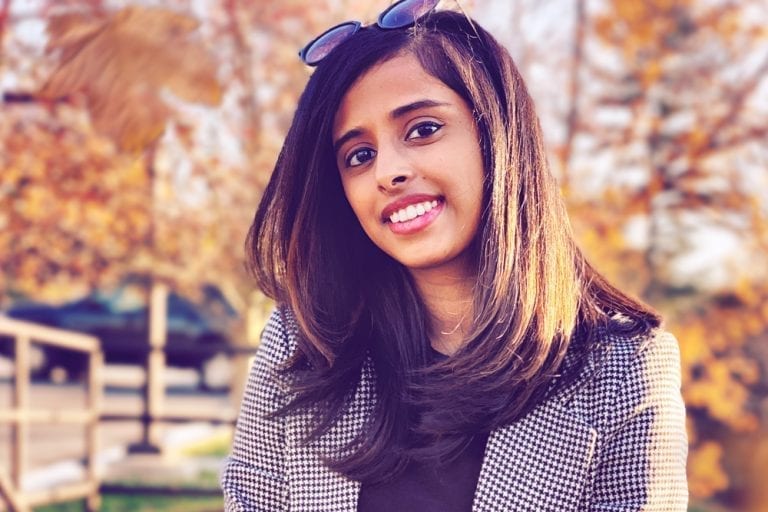 Precisely Women in Technology: Meet Chethana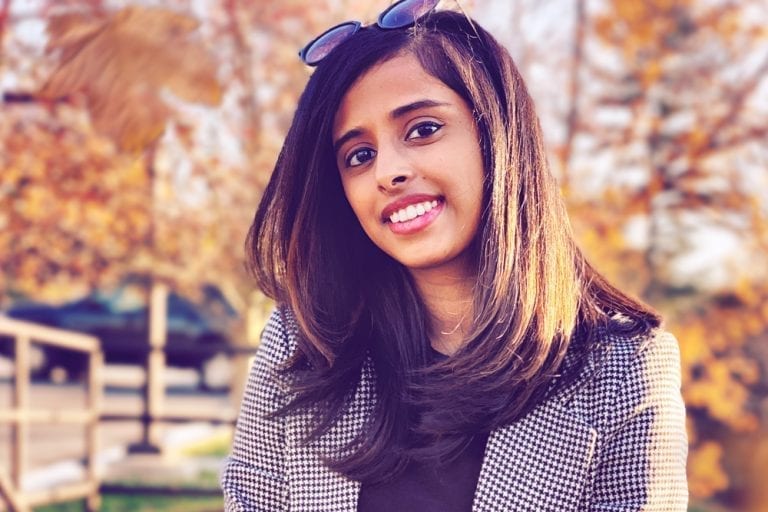 At Precisely, recognizing individuality is a key value of our organization. This week, we're introducing you to Chethana Moova, Precisely's Senior Financial Analyst. Based in New Jersey, Chethana has worked in technology for just over two years and is a member of our Precisely Women in Technology program.
How did you get into the technology field?
Although my core expertise is finance, I was drawn to technology primarily because of my mom. Watching her journey from a being a teacher, to a stay-at-home mom, to taking JAVA courses while we were in school, to where she is now working as a Solutions Architect was truly inspirational. This inevitably led me to working for a software company.
Who has had the greatest impact on your career?
Firstly, my parents. The fact that I am here today doing what I absolutely love is because they believed in my vision and supported me through it all. My former boss, Chris Sanders, completely trusted me, encouraged me to take on more risks, and never sugar-coated anything. He provided the guidance and confidence I needed when I was starting out, which had a great impact on my career. Most recently, Hanna Kelsey, has been a great mentor for me. She not only helps me with my million questions, but is always fervent about sharing her expertise, which has been motivating and beneficial to my professional development. Lastly, I am grateful for the immense support from our COO, Eric Yau, CTO, Tendu Yoğurtçu, and their teams (and for treating me as one of their own.)
What's the biggest risk you took in your career? What was the reward?
The biggest risk for me was deciding to move to the States when I was 19 with a hefty student loan, less than $500 in the bank, and having to leave behind my family and friends. I was headstrong about moving to a different country, moving away from my comfort zone, and learning to live independently. I knew the reward would be greater and in retrospect, I am proud of that fact that I took on a big risk and how this decision will have a compounding effect for years to come.
We help market leaders make better decisions and build new possibilities. Want to join the team? Find out about working with us and our current openings.
How have you managed to create work/life balance throughout your career?
I am very fastidious and over cautious about everything I do in my life, which can sometimes get exhausting. This past year I was able to take a step back and not strive for perfection but to be more pragmatic. This has helped in creating boundaries so that I not only enjoy my time working, but also have time to focus on my other avocations like reading, yoga and spending time with friends and family.
What's the best advice you've ever been given?
I moved to the states six years back to pursue my undergrad degree. I was obviously on a tight budget, so I rented a basement apartment with two other girls. We didn't have any furniture, let alone a proper bed. One day I came home to a fully furnished apartment. It was from my neighbor, Maria Alex. All she had to say was, "Someone years ago once showed me kindness that I had not expected and couldn't process myself, and all he wanted in return was for me to continue smiling and to pass it along. His gesture was his way of repaying the good deed. The moral of the story is to pass along the kindness to others in any which way you can and are able to, and that will be more priceless to me than anything else you could do. This will stay with me my entire life.
What advice would you give other women trying to navigate their career in technology?
One thing that has helped me tremendously and could help women across all fields is to have mentors that guide you and bring a different perspective from yours.
Learn more about us on our Careers and Culture page.