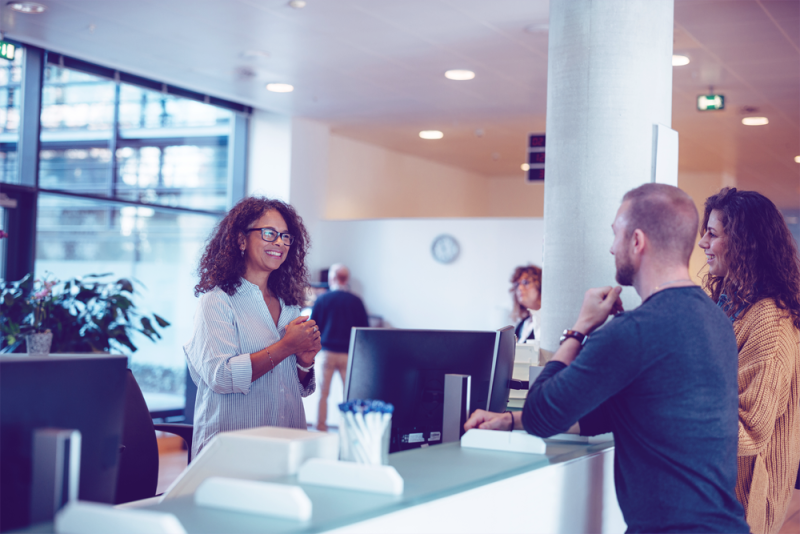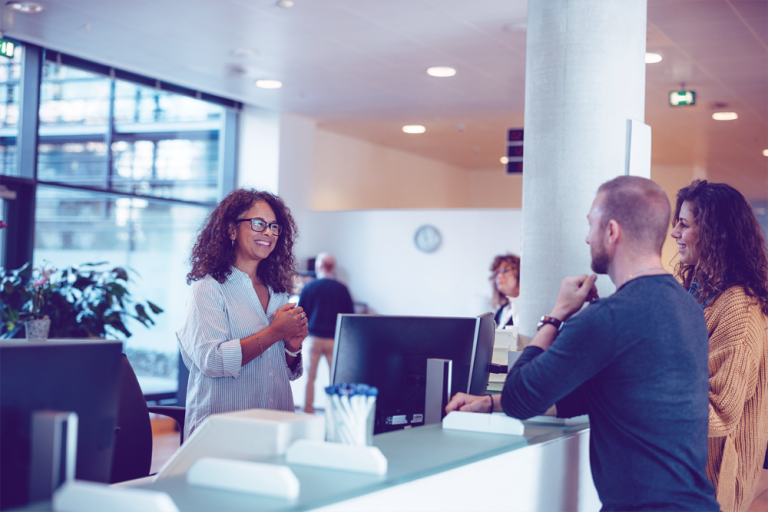 4 Steps to Create a Citizen-Centric Government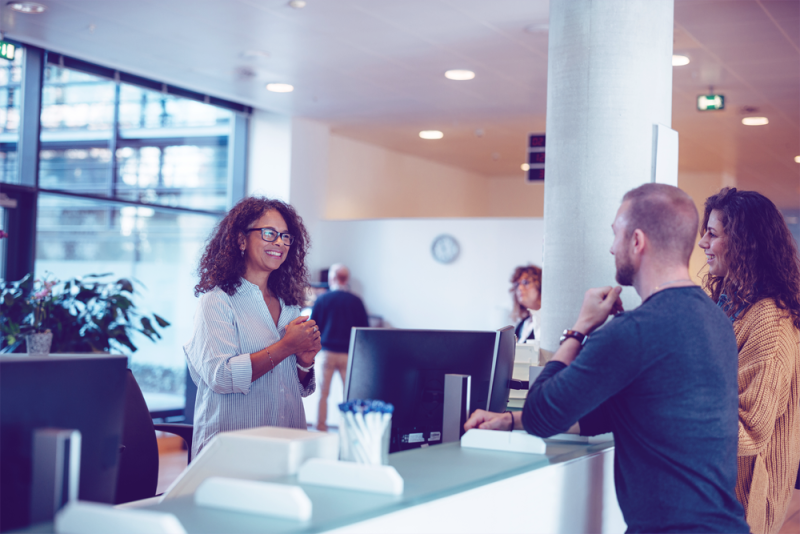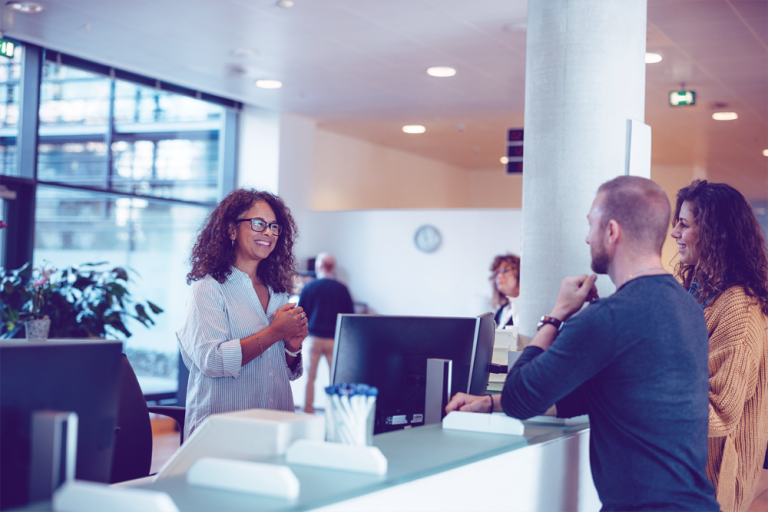 According to the Accenture Public Service Pulse Survey, the vast majority of citizens expect government agencies to provide service levels that meet or exceed those they get from private businesses.
Even before the COVID pandemic, 85% of citizens believed that government should be held to such standards. The bar is steadily moving higher for commercial organizations and government agencies alike. The recent pandemic led to a dramatic shift toward digital channels including email, web-based self-service, social media, chatbots, SMS text messaging, and video. More than ever, constituents have come to expect a true multichannel digital experience.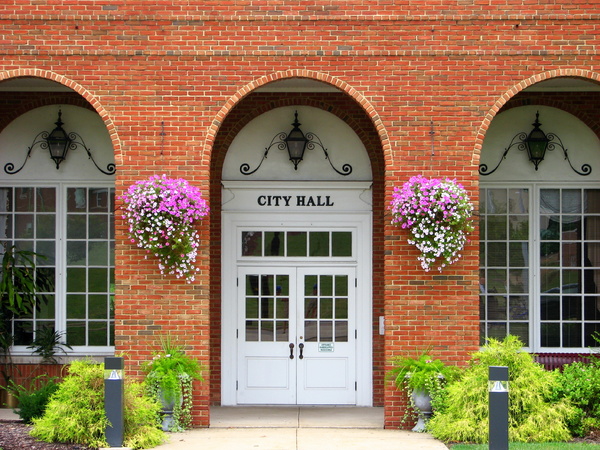 At the same time, citizens want government agencies to operate as efficiently as possible.  They want public revenues to be used wisely and effectively. Just as businesses are using multichannel digital engagement to improve CX while reducing costs, government agencies too can take advantage of new technologies to drive citizen-centric government initiatives that offer their constituents a better overall experience. Taking advantage of the right technologies, they can drive operating expenses down and free up funds to address other urgent needs.
Here are 4 steps that government agencies can take to make an effective citizen-centric government a reality.
1. Integrate Data from Multiple Sources
Innovative governments to develop a 360° view of their constituents. Effective integration dispenses with information silos and brings all of your internal data together under one roof so that it can be viewed, analyzed, and understood holistically.
A common complaint among citizens in the private sector is that service interactions can often be disjointed, leading to significant frustration. Limited online visibility for constituents or service representatives can quickly lead to a negative interaction.
Integration lays the foundation for a unified experience, improving citizens' overall experiences, regardless of which channels they may use to interact with your agency. Just as in the private sector, constituents also like to have the option of switching channels midstream. For example, a citizen who is unable to find what they need on your website may wish to switch to a chatbot or phone interaction.  By integrating data among multiple systems and sources across your government agency, you are better able to offer that unified experience.
Read our Whitepaper
To learn more about how to improve the satisfaction of your constituents' experience, download our free whitepaper today.
2. Enrich Your Data
A holistic view of your constituents also affords you an opportunity to communicate with them more effectively and improve citizen engagement. When you have a data-driven view of your citizens, you can do a better job of targeting them with messages personally relevant to them. Information about local school issues will be most relevant to families with children, whereas news about the local senior center will be relevant to your elderly population and their adult children who care about their safety and well-being.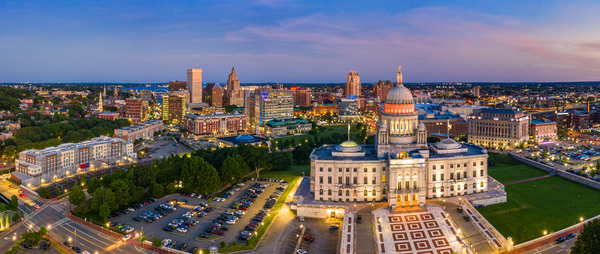 Data enrichment combines the internal information you already have about your citizens with curated data from trusted external sources. This opens the door to a world of new information and insights because it sheds light on details about the demographic makeup of your community, the geographic dispersion of citizens, traffic patterns, and even the movement of populations over time.
3. Expand Your Channels
Like many businesses, government agencies have typically already addressed the traditional channels like email, telephone, postal mail, and in-person services. Today's public sector organizations usually offer some level of web-based services or even mobile applications as well. It's entirely possible to expand your footprint to include additional digital channels without abandoning your existing investments.  You can build on what you already have, which saves you money, avoids disruptive change, and lets you focus on the additional value you're adding for your citizens.
With Precisely EngageOne, you can add new channels that significantly improve constituent interactions, bringing together text, email, and social media interactions under one roof.  You can add personalized interactive video, a highly engaging format that directly communicates the information most relevant to a particular citizen. You can streamline website interactions by offering vehicle registrations, license renewals, permit applications, and payments through a single, one-stop constituent portal.
Precisely EngageOne enables you to integrate your digital and print communications. Because some government processes require printed output (and because many citizens prefer printed communications), a multichannel communication strategy is indispensable.  An integrated approach ensures consistency and clarity, regardless of how the message is delivered.
All of these services improve constituent interactions by offering more options to your citizens, while also saving money and streamlining the services you offer. Every online interaction that goes smoothly leads to a happier constituent, but it also reduces operating costs and speeds the rate at which you can deliver government services.
4. Engage in Continuous Improvement
With EngageOne from Precisely, you can incrementally build on your existing technology investments to add the channels and services your constituents need the most.  That gives you an opportunity to start small, deliver quick wins, and then build on those successes over time.
As you progress toward a full-service multichannel approach, you can incorporate the principles of continuous improvement into your processes.  Precisely offers constituent insights so you can learn which services and capabilities your citizens value the most.  With a proper view of citizen data and the right analytics tools, government organizations can uncover patterns, visualize insights in real time, and make sound decisions that drive value for their constituents.
By partnering with Precisely, you can focus on the areas that offer the strongest potential for higher citizen satisfaction and promise the most meaningful cost savings. Precisely is the leader in data integrity, empowering government agencies and businesses with solutions that enable a unified customer experience, with data-driven insights that drive confident decisions.
To learn more about how to make an effective citizen-centric government a reality, download our free whitepaper today, Digital Transformation: Creating Citizen-Centric Government.