Customer Story
Techtronic Industries Powers Better Processes with Precisely Automate
Techtronic Industries (TTI) makes life easier for homeowners, tradespeople, and anyone else in need of top-tier cordless technology that gets the job done right.
With a brand family boasting the likes of Hoover, Milwaukee, and Ryobi, TTI creates the tools that transform projects inside the home, at work sites, and beyond.
But internally, the company's SAP operation needed a powerful makeover of its own – and for Farah Naili, Master Data Analyst, a DIY approach just hadn't been working out.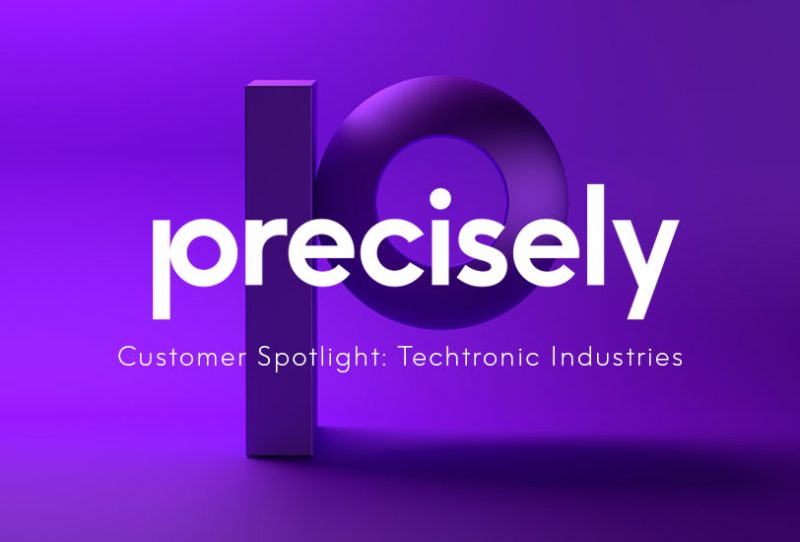 Relying on the IT team for SAP uploads was not an ideal situation. "We had one main SAP Specialist for the material master, and that meant that we had to ask that person to upload every single data that we wanted to approve," Naili explains. "I would spend so much time just editing things manually because I couldn't wait for people to do uploads."
Manual processes also meant that there was no such thing as a "minor" mistake during upload. A configuration issue would entail hours of backtracking to correct the system – but now, it takes mere seconds.
That's thanks to Precisely Automate. Says Naili, "My job went from editing materials to actually launching mass clean-ups."
Naili and her team enlisted the solution to reduce their reliance on IT, and automate slow, manual, master data processes. The results were empowering, and could be seen right from the get-go.
Because the creation of materials was a primary pain point, that's what they decided to tackle first. Naili generated a script and, "We went from having a wait of up to three to five days for [IT] to do the upload for us … to seconds."
With that time gained back, the IT team has also been able to make changes and think more strategically about how to manage and transform other systems in the company to increase efficiency.
The effects could be seen in the books, too. In the first year alone, the decision to invest in Precisely Automate saved Techtronic Industries over $200,000. These savings are primarily rooted in material master addition, and the number only grows when other big scripts are factored in.
For Naili's team, the morale boost has been huge as they've felt internal perspectives shift.
"We've gone from the group that was just there to try and create materials and keep everything clean, to the group that's really literally a back-up to IT – and we've moved on to process management now," she proclaims. "We're the guys who can fix the problem in seconds."
Watch the video to find out more about how Precisely Automate powers better processes for the team at Techtronic Industries.