Customer Story
Smiths Detection Tightens Up Data Processes with Precisely Automate
Smiths Detection is on a mission to make the world a safer place through threat detection and security screening technologies.
Making sure that customers feel safe is a top priority for the organization – and internally, its data processes were undergoing a transformation so that business users could achieve some peace of mind of their own.
With constant data quality issues, slow record creation times, and bottlenecks, LSMW simply wasn't keeping pace with what the team needed. On top of all that, the company was paying a premium for it – in both price and employee frustration.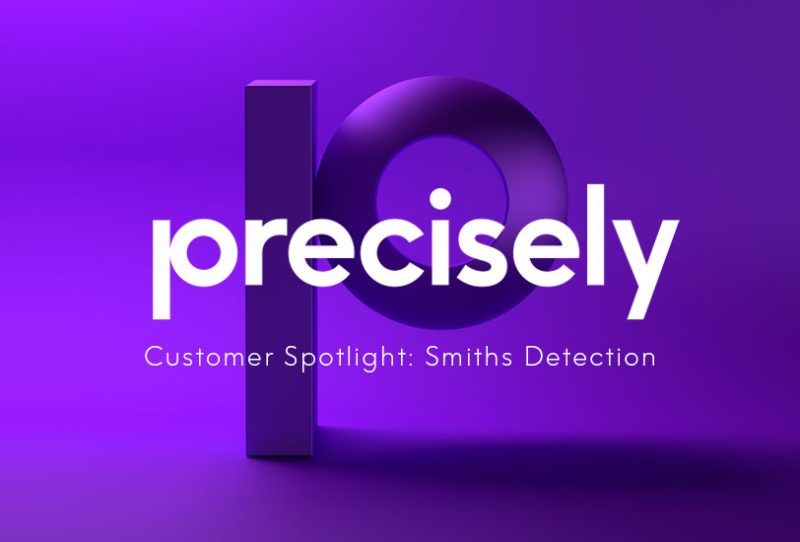 "The morale was low because of a lot of late hours trying to get the data right," says Nik Patni, Data Governance Manager for Smiths Detection.
With the financials taking a hit and his team needing a boost, Patni knew it was time to take action and turn things around.
That's where Precisely Automate came into the picture.
Patni found great value in the scalability of the solution as well as the sense of independence it provided to employees, who had the newfound ability to write their own solutions – without programming, and without the need to rely on IT or third-party vendors.
With a flexible, scalable configuration, the software also allows Precisely to meet customers where they're at on their journey to improved data quality and efficiency.
For Smith's Detection, that meant more financial freedom thanks to the ability to start off small and add more licenses as their employee capacity grew. "And the more confident we got, we implemented more challenging areas – and that's a huge plus." Patni explains. "There's not many systems that enable you to run at that pace, and that's where we feel that was a huge advantage."
Watch the video to find out more about how Precisely Automate cut costs and empowered employees at Smiths Detection.