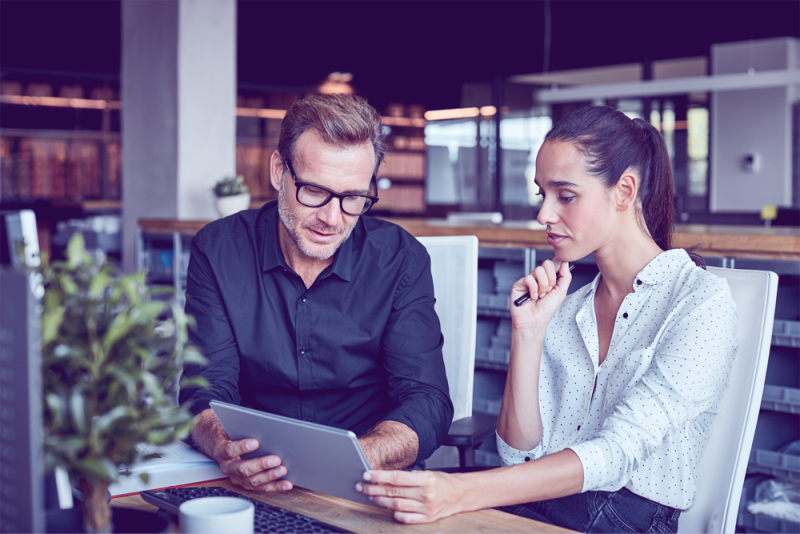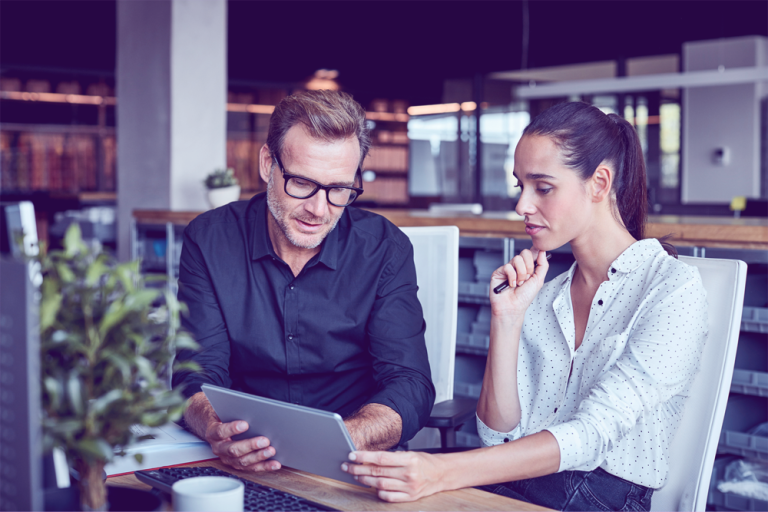 How to Start & Build a Successful SAP Data Management Program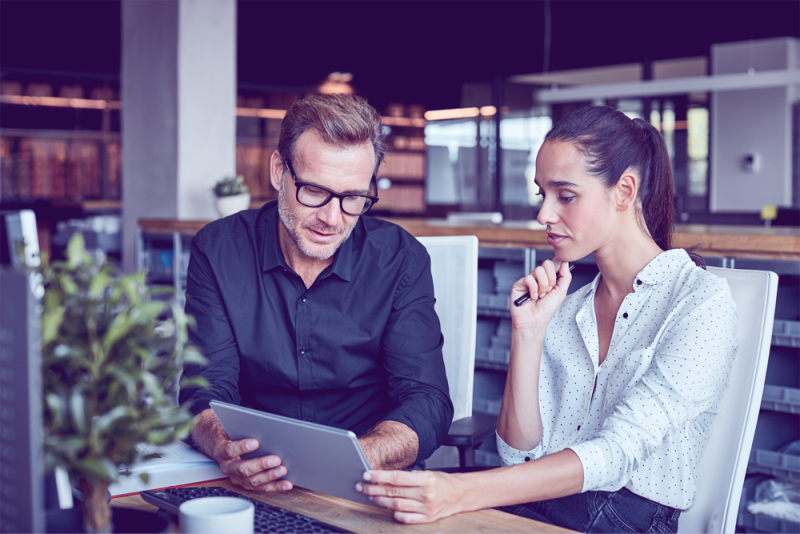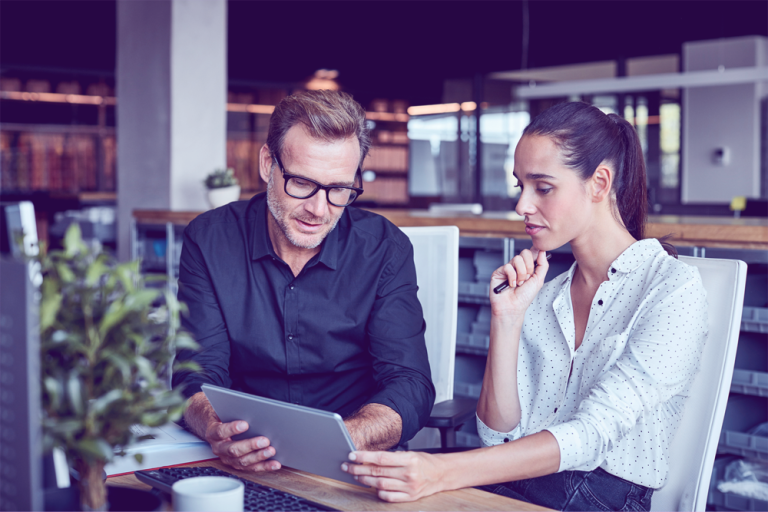 Anyone who has worked with ERP software understands data quality problems that create small points of friction for the people who use the system on a day-to-day basis eventually emerge. At best, these are small inconveniences, requiring frequent workarounds and adjustments that eventually add up to much wasted time. At worst, ad hoc data issues become a significant time sink for employees, lead to inaccurate reporting and analytics, and result in glitches that adversely affect customer service.
Companies that recognize the extent of this problem take a proactive approach to data management. They get ahead of the problem by identifying data quality issues, streamlining processes, and applying business rules to prevent additional problems from happening in the first place.
If you're planning to build an SAP data management program from scratch, or if you're looking for ways to improve the results you get from your current program, here are some practical tips to get started.
What is SAP Data Management?
First, we should clarify the distinction between two common data management terms, data governance and data stewardship. For many people, data governance has become an umbrella term that describes a wide range of activities in data management. In fact, data governance describes a structured framework for your data programs. Some describe governance as "the making of the laws" regarding data management.
Read our eBook
To learn more about starting an SAP data management program or improving your existing data management processes, read our free ebook.
Data stewardship, in contrast, is all about execution, or the "enforcement" of those laws.
To maximize the business impact of your data management programs, it's important to look after both data governance and data stewardship.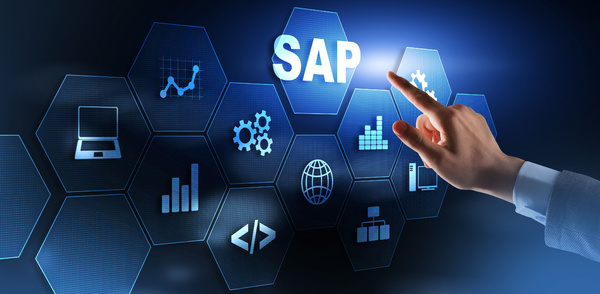 Create a Compelling Vision for the Future
A compelling vision for the future begins with business value. Data management programs must be clearly linked to the overarching goals of the business. It's important to set priorities, focusing on the most essential data elements initially, then expanding after you have established the program's value.
Many organizations fail to take any action on data management until they encounter a problem such as a data breach, compliance action, or other crisis that gains visibility among top executives. A compelling vision for data management will help a company to address such problems, but ultimately your vision for the future should be built upon meaningful business objectives such as revenue growth, efficiency, and the effective use of analytics.
Secure Budget and Executive Sponsorship
Connecting your data management program with specific cost savings or revenue growth opportunities will support you in gaining executive sponsorship. An adequate budget is important, of course, but ongoing support from top management is critical as well, ensuring that stakeholders throughout the organization will understand the importance of data management and will commit the necessary time and energy to make the program a success.
Organize Your Stakeholders
It's important to build cross-functional teams that include participants from all levels of your organization. Communicate your goals and priorities, reinforce the message that management is committed to the initiative, and agree on metrics that will measure value for strategic, operational, and tactical stakeholders.
Align around some early "quick wins" – achievable goals that establish the value of data management and can deliver results in the near term. Keep it simple. Prioritize aggressively, communicate frequently, and build momentum toward your first success milestones. Plan on monitoring and adjusting frequently to ensure that your data management program is meeting its commitments.
Roll Up Your Sleeves and Get to Work
Effective SAP data management begins with data profiling – understanding what information you have, where it's located, who "owns" the data, and what its current state looks like in terms of data quality.
Collect and share your business rules, which comprise a critical element of your data management program. In many cases, you may find that business rules are poorly defined or are lacking altogether. In these cases, it's important that you define rules clearly and incorporate them into a catalog of existing business rules.
Although that might sound simple, it's actually a lot of work. Data profiling tools can help you to assess the quality of your data and its fidelity to defined rules, but you'll also need to gather business rules from individual users, or from the various documents or spreadsheets that contain them.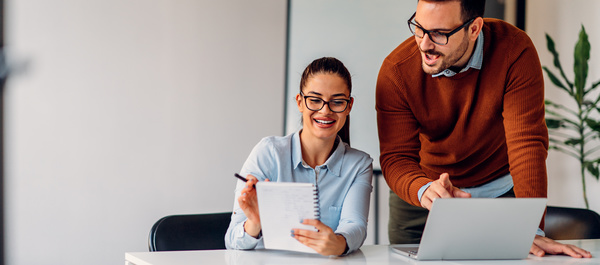 You'll likely find that you need to clean up your existing data, applying your business rules reactively to improve data quality. The right technology can dramatically accelerate this process and positively impact your data quality metrics. Precisely Automate, for example, enables business users to pull records from SAP into Excel or a web form, make any necessary changes, validate the data, then post the updated records into SAP with the click of a button.
Effective SAP data management must also include a proactive component. If your business users or master data team are entering data manually via the SAP GUI, data quality can suffer from errors and omissions. Precisely Automate provides built-in guardrails to ensure that the data that gets into your SAP system conforms to business rules before it gets into the ERP system in the first place.
Generally speaking, IT-centric data management tools tend to be slow, costly, and difficult to implement. Most require people with specialized technical skills, which makes it difficult to move your data program forward quickly. Precisely Automate is different. It's designed to empower your data stewards to author solutions that embed their business rules, enabling you to scale up the impact of your data program faster and at less cost.
How to Get Started with SAP Data Management
As the global leader in data integrity, Precisely provides a complete range of modular tools for data management, including data governance, data quality, integration, enrichment, and location intelligence. Precisely Automate is an ideal starting point for organizations running SAP systems, enabling automation alongside proactive and reactive data stewardship.
To learn more about starting an SAP data management program or improving your existing data management processes, read our free ebook, How to Start and Build a Successful SAP® Data Management Program.