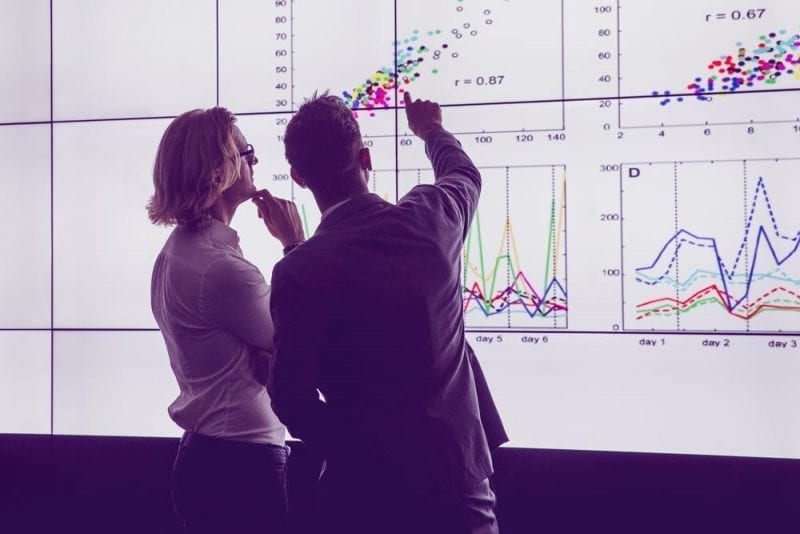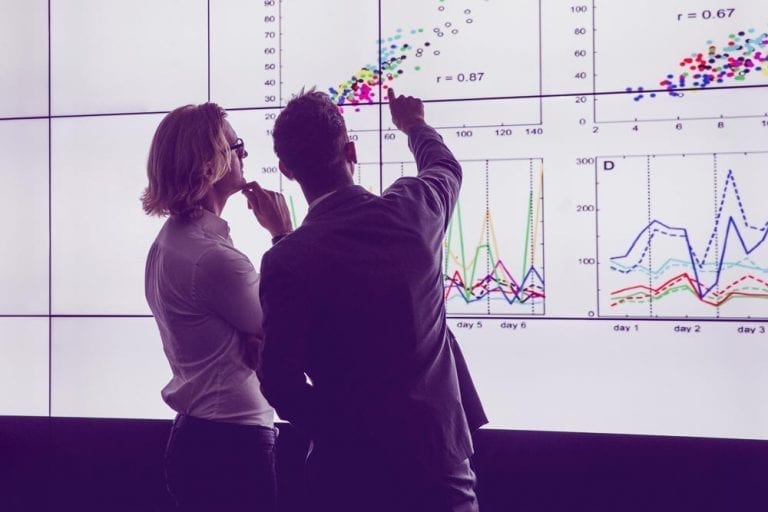 SAP Process and Transaction Process Rules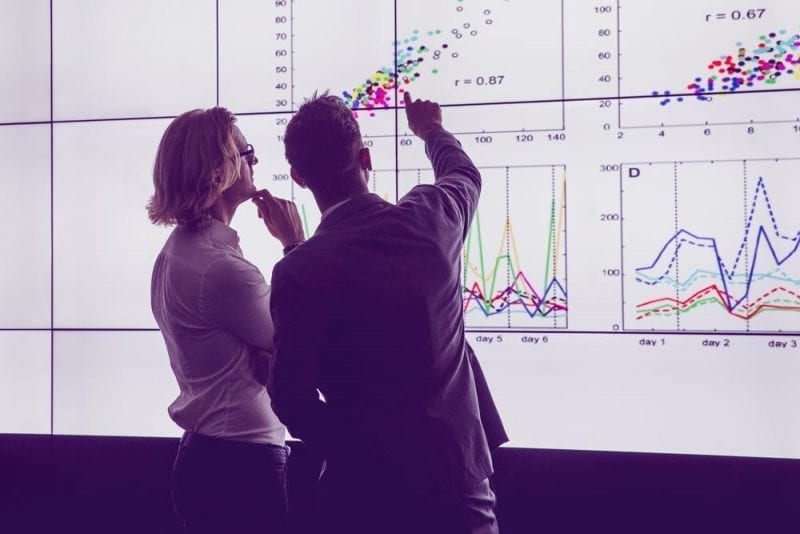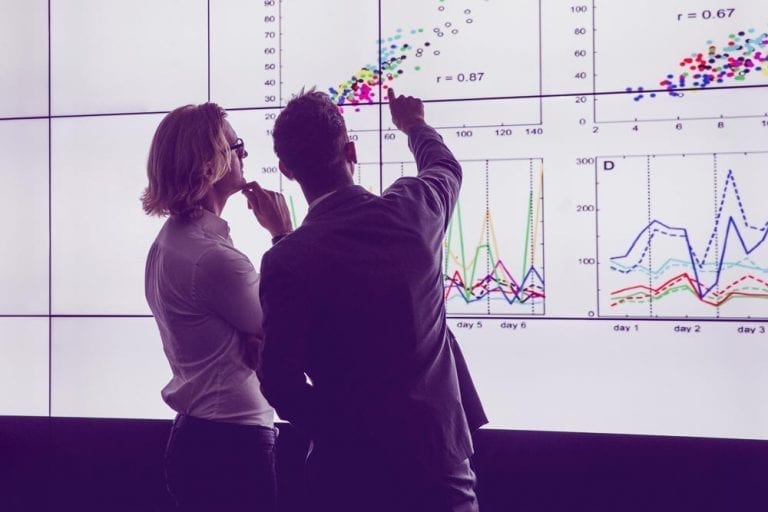 Identifying process innovations in your SAP environment
Are you interested in identifying usability gaps in your SAP process?  Precisely has examined repetitive processes, transactions and data that has emerged from gathering hundreds of SAP customers' ST03N transaction data.  This ST03N data is used in producing an assessment of what processes may be optimal to improve using Precisely solutions. We are starting to identify these transactions and process data for a collection of data rules based on a series of "automation complexity indexes".   This article explores one of the most critical ERP processes – Material Management – and will identify examples of data rules applied to the process and transaction data.

So what are some of the processes and transactions that make up the material management process?  MM01 (create material), MM03 (display …) and MM02 (change …) and more.

Next is to drill into these various sub processes and transactions by obtaining data related to usage, transaction complexity, potential productivity and capacity enablement followed by applying the learned "data patterns".  With this information, you can quickly identify areas for transaction improvement – whether it's a create, lookup or maintenance use case. Looking at some of these patterns highlighted from the result focused on the material management process which started to discover the "underlying stories".
Read the eBook
Read our eBook and learn about the questions to ask and best practices to follow at each step of your journey to ensure you get both faster processes and better data.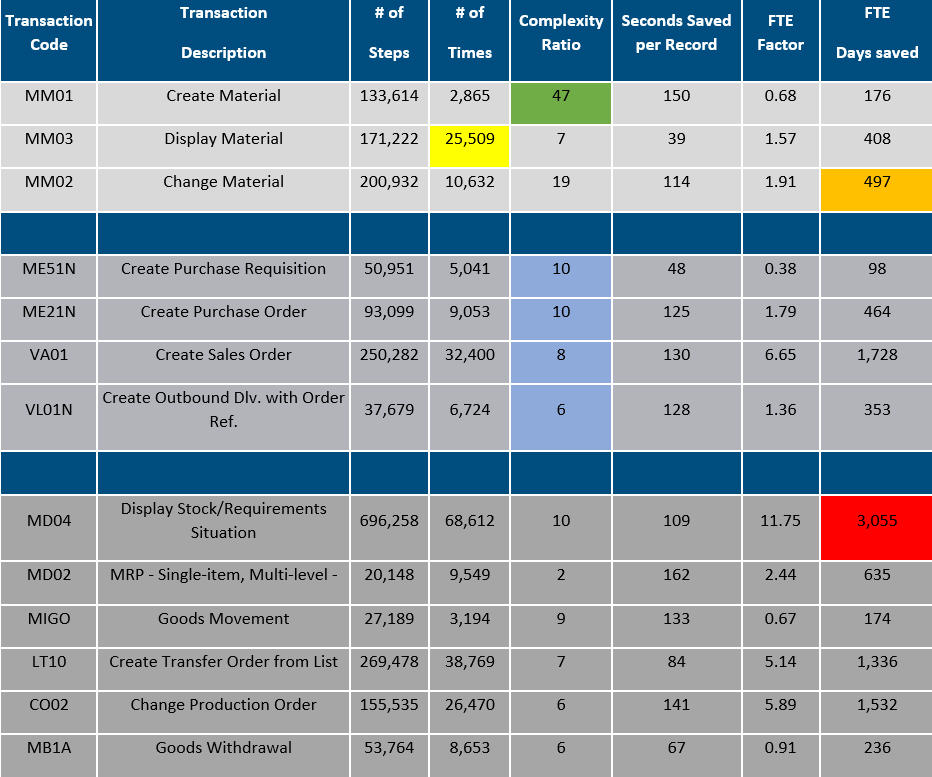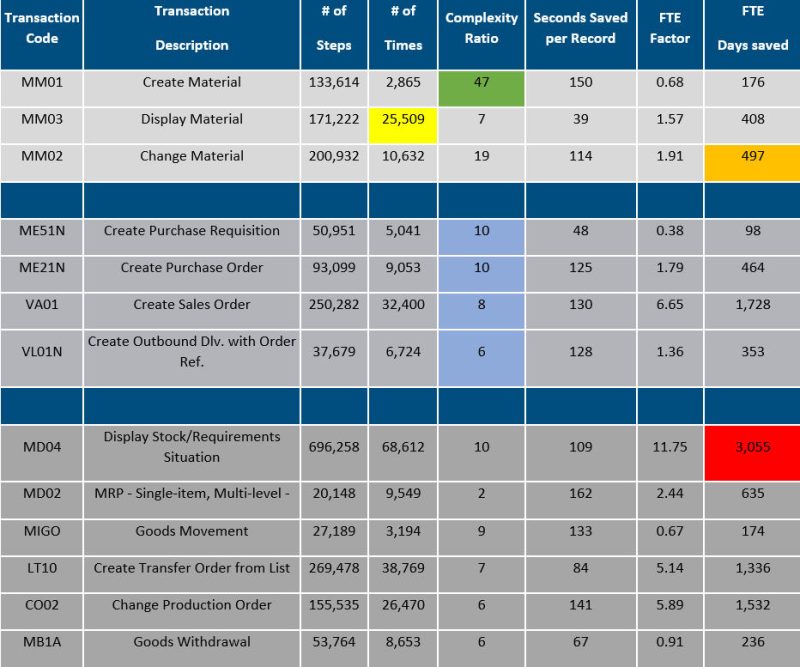 | | |
| --- | --- |
| High Complexity – GREEN | Look at overall complexity ratios and check out the 47 (green box) in the MM01 transaction. Here's an opportunity to explore this transaction further because high complexity implies that a large set of fields is processed each time this transaction is executed.  Goal:  Simplify usability & streamline processes. |
| High Usage – Display – YELLOW | Check out that MM03 (yellow box) – 25,509 transaction executions in a given months' worth of work. High usage could imply bulk lookups leading to bulk changes.  Goal: Simplify by reducing routine maintenance |
| High FTE Days Saved – ORANGE | Now check out the pattern associated with days savings.  Look at FTE Days Saved and select the highest savings – in this case it is MM02 w. a potential of 497 days saved per annum.  The pattern here reveals the impact related to capacity enablement around material maintenance, implying potential improvement in data quality related to bulk updates.  Goal: Streamline mass uploads – eliminate dirty data |
| High Data Extracts – RED | Identify the Display Transaction (MD04) 3,055 executions – High Usage could imply time consuming live data extracts.  Goal: Reduce Routine Maintenance |
| High Line Item Data Creates – BLUE | Identify 1-many Create Transactions (e.g. MM01, VA01, **01); 1 or 2 line item transactional data is easy to automate. Goal: Streamline transactions – enable more staff capacity and reduce data entry errors |
This same analysis can be used for finance processes (e.g. Record to Report), supply chain processes (Procure to Pay), sales distribution (Order to Cash) and more.
To learn more read our eBook Best Practices for SAP Automation and understand the questions to ask and best practices to follow at each step of your journey, ensuring you get both faster processes and better data.