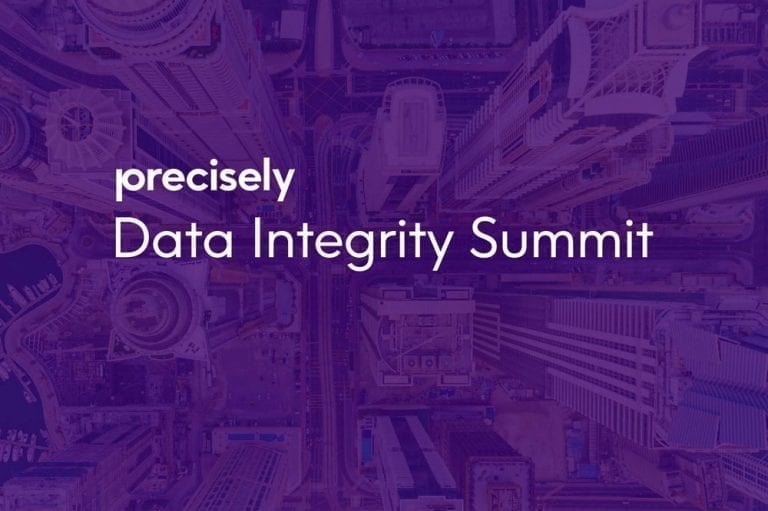 Building Trust in Your Data: Insights from the Precisely Data Integrity Summit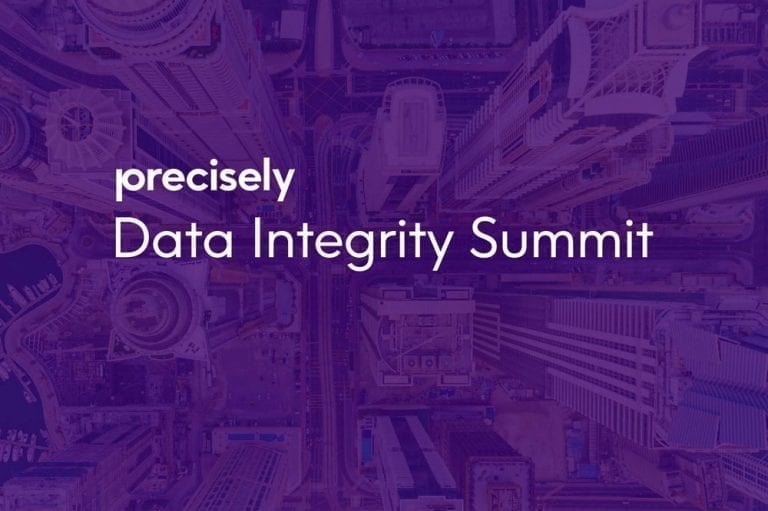 On October 22, Precisely held its first Data Integrity Summit. It was a two-hour virtual event filled with exciting presentations and demonstrations from industry leaders.
Data integrity is a business imperative
Josh Rogers, CEO of Precisely, introduced us to data integrity and its fundamental role in business today. Josh explained what it means in the simplest of terms, "Data integrity is about establishing maximum accuracy, consistency, and context across your data assets. With this foundation in place, you can trust your data and make confident decisions."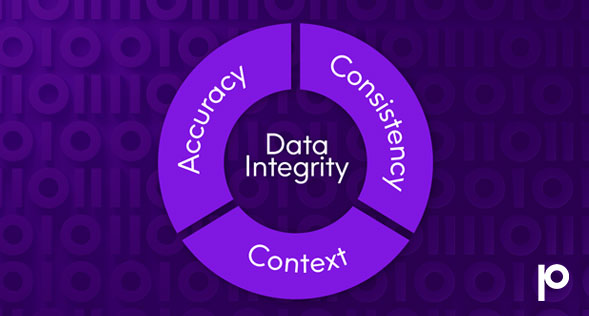 Josh didn't mince words in stating the problem. "You can't trust your data because your data… sucks."
Yesterday's approach isn't working. Bad data is stalling omnichannel experiences, predictive modelling efforts, intelligent automation programs, and artificial intelligence initiatives. These AI and machine learning initiatives are increasing the velocity of automating decisions. He summarized, "If we're training models with crappy data, we're giving them a bad education." And, there's a genuine sense of urgency as businesses in all industries and all regions engage in significant digital transformation initiatives. IDC estimates spending on digital transformation this year will be a whopping 1.3 trillion dollars.¹
Digital transformation programs must be built on a foundation of trusted data if they are to be successful. Without it, a massive amount of investment is at risk.
View the intro keynote by Precisely CEO Josh Rogers.
Research findings from IDC
Tendu Yogurtcu, Precisely's CTO, led a discussion with IDC Research Directors Lynne Schneider and Stewart Bond. Lynne and Stewart shared their research findings on data integrity that are included as part of a new IDC Technology Spotlight, sponsored by Precisely, Putting Data Integrity into a Larger Context.
In an IDC survey of 310 business and data analysts, nearly half of the respondents indicated a general lack of trust in data quality, and 56% indicated a lack of trust in results of data analysis. This lack of trust is not the source of the problem, it is a symptom of the data indicating the current state of data integrity – data accuracy, consistency, lack of context – is limiting the scale at which insights can be delivered for more confident decision making.
View the IDC presentation and Q&A with Precisely CTO Tendü Yoğurtçu.
Read the research report
Learn how 300+ C-Level data executives in the Americas, EMEA and Asia Pacific are managing enterprise data assets to fuel reliable data-driven business transformations.
Introducing the Precisely Data Integrity Suite
Precisely's COO, Eric Yau, announced a first-of-its-kind in the industry, the Precisely Data Integrity Suite. Some of the great capabilities in the suite were showcased in a live demonstration.
The suite is the industry's first fully modular and interoperable solution that dramatically improves a customer's ability to deliver accurate, consistent and contextualized data for confident decisions throughout the organization. It spans the full spectrum of data integrity, with accuracy and consistency drawn from best-in-class data quality and data integration, and the critical element of context from market-leading location intelligence and data enrichment.
View the Data Integrity Suite presentation and demo with Precisely COO Eric Yau and Sales Engineering Director Rochelle Grubbs.
A conversation with data leaders at Apria Healthcare, Creditsafe, and Mastercard
The final segment included a panel discussion with data management executives from Apria Healthcare, Creditsafe, and Mastercard. These businesses are well on their way to achieving data integrity. Precisely's Chief Data and Information Officer, Amy O'Connor, moderated the conversation as they shared how trusted data is helping them deliver new services, products, and experiences to their customers.
View the Customer Panel moderated by Precisely CDIO, Amy O'Connor.

It is clear, data integrity provides a firm foundation for data analytics and confident actions. Accuracy and consistency in data, enhanced with context through location and enrichment, can help companies get there.
To learn how 300+ C-Level data executives in the Americas, EMEA and Asia Pacific are managing enterprise data assets to fuel reliable data-driven business transformations, read the research report from Corinium Intelligence, Data Integrity Trends: Chief Data Officer Perspectives.