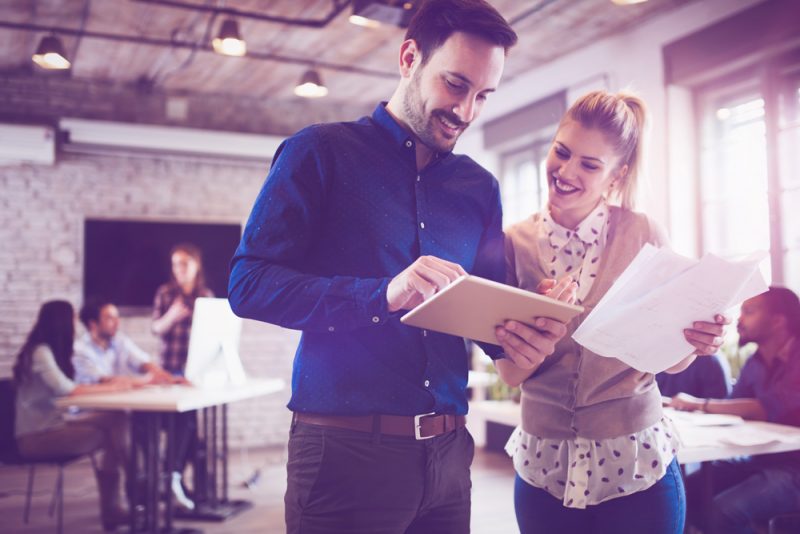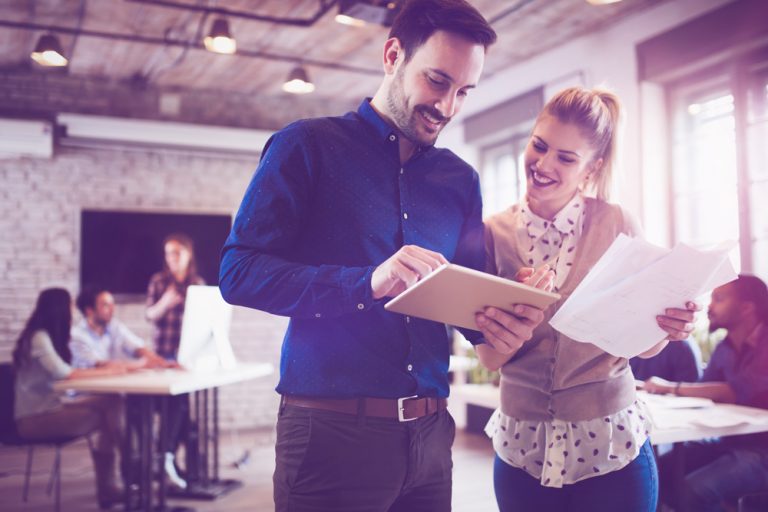 5 Ways Data Integration Adds Business Value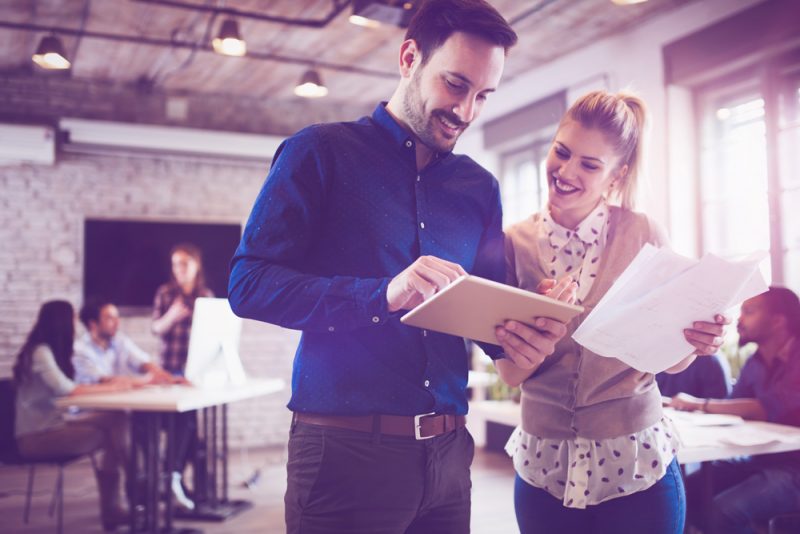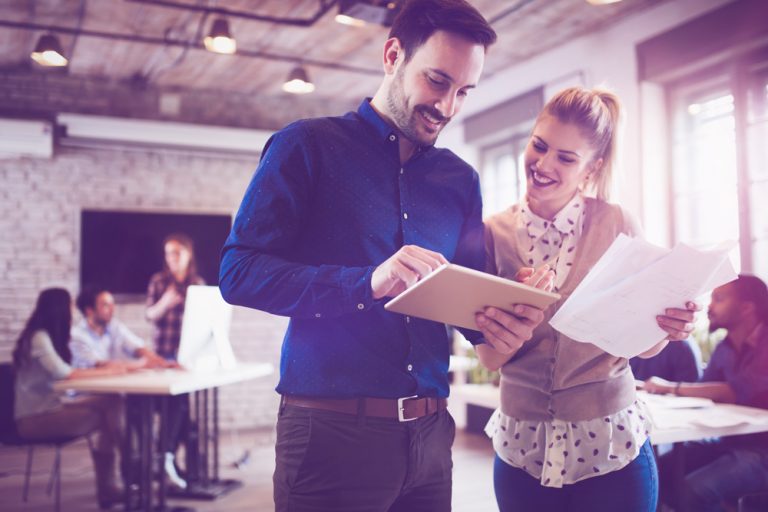 As innovative products and technologies have appeared on the business scene, the best-run enterprises have moved quickly to adopt them in the quest to generate business value. That means, of course, that enterprises are dealing with a higher volume of data from a much wider array of data sources than in the past.
Data provides the fuel for competitive advantage. Those who can achieve high data integrity will be armed with the tools they need for better decisions. They'll have access to insights that the competition does not. In this environment, companies must be smart about how they integrate, govern, and enrich their data. Fast, flexible, reliable data integration is indispensable; it's one of the five primary pillars of data integrity. As such, competitive enterprises simply cannot afford to overlook its importance.
Without a structured framework and a strategic approach toward data integration, though, organizations are left to build each point-to-point integration as a one-off custom project. That leads to expensive, rigidly defined processes. Changes to any one system can have ripple effects, potentially breaking something along the way. Maintaining point-to-point integrations is expensive and time-consuming. Worse yet, it's a never-ending project, consuming valuable resources and creating risk.
A far better solution is to implement an agile, flexible approach built on a comprehensive data integration solution. This allows for better and faster integration, with an enterprise-grade toolset to manage the process, handle exceptions, and ensure that the job gets done right. Just as importantly, it allows an organization to rapidly change its approach, adding new data sources or modifying existing integrations without undertaking a major project.
Let's look at some of the ways that this kind of data integration adds value for modern business enterprises.
Efficiency, accuracy, and consistency with data integration
Historically, integration has provided the means for disparate systems to interact with one another for transaction processing and the exchange of master record information. In today's world it is taking on even more importance, but this foundational requirement still exists.
Without data integration, information recorded in one system must be re-keyed into a second system, creating additional work for your employees and very often introducing errors and inconsistencies. The problem of duplicate effort is somewhat obvious. Entering information twice takes roughly double the effort required to enter it once.
In other cases, employees may be keying data into systems that should not require it at all. With integration, there should never be a need to manually update exchange rates, shipping costs, tax rates, and other information that could be handled automatically. When sales order processes are fed from a customer portal or updated directly from customers' procurement systems, information flows seamlessly, without any need for human intervention at all.
Automated integration renders an organization more efficient and increases the accuracy and consistency of data across business systems and applications. It might be very common, for example, for multiple employees within an organization to refer to the same customer in different ways. A salesperson might enter the company into CRM as "IBM", another as "IBM, Inc.", and yet another as "International Business Machines." The same can be said of names, addresses, and other data elements common to a customer master record. With the right integration tools and processes in place, the likelihood of errors and inconsistencies drops precipitously, as significantly less information is keyed into systems manually.
Make the right data available at the right time
Most organizations have at least a few blind spots when it comes to their software systems and the data they contain. If sales personnel have limited visibility to accounts receivable, for example, they may waste time and energy pursuing a large deal, only to find out that the customer is on the verge of a credit hold. Without clear details about product availability and incoming shipments, they may make promises to customers that cannot be kept.
The marketing department, likewise, might be eager to move forward with a promotional campaign for a new product, while being unaware that supply chain limitations could leave the company unable to fulfill a large volume of new orders.
Read our eBook
Precisely helps companies leverage their data as a strategic differentiator. We offer products and services to enhance data quality, deliver seamless integration, add location context, and improve customer engagement. To learn more about how to make integration work effectively in your business, download our ebook.
Effective integration makes it easy to share this kind of information with the people who need it. Real-time data feeds can provide accurate, up-to-the-minute information when rapid response time is essential. A good data integration solution enables companies to effectively use dashboards, alerts, and other tools that enable management by exception.
Get a 360° view: Better analytics
Advanced analytics, AI, and machine learning are transforming business processes across virtually every industry. Today's organizations must be capable of bringing information together from multiple software systems to create a holistic view of reality. When they're running multiple disconnected systems, though, business leaders are inevitably left to work with fragmented information.
It's common, for example, for organizations to store critical customer and supplier information in separate ERP and CRM systems. Many also operate digital marketing platforms that can track the behavior of individual customers and prospects in real time, at a very detailed level.
When purchasing history, active sales pipeline data, and email click-through analysis are all stored in separate systems, it is very difficult to develop a comprehensive 360° view of each customer.
On the other hand, with fast, flexible integration, business users can benefit from a unified view of that information. When the entirety of your data about products, purchases, customers, and marketing campaigns is available in one place, often a data lake or a data warehouse in the cloud, it becomes possible to perform comprehensive and effective analytics on that information. This leads to new insights and better business decisions.
Increase the value of your data
Innovative companies are taking this even further, integrating external data to further enrich the information they have about their customers. This is a classic example of "one plus one equals three." Data enrichment multiplies the value of internal data by adding context, filling in details that help business leaders to better understand their customers, products, markets, and competition.
Adding third-party data about customer demographics, for example, can further enrich an organization's 360° view of their customers and prospects. This reveals new opportunities for reaching specific target audiences with the right message at the right time. If an insurance company is aware of key events in the lives of their policyholders, for example, they can upsell those customers to new products, predict potential customer defections, and maintain long-term loyalty from those buyers.
Location intelligence, likewise, adds rich context, making it possible for business leaders to better understand their customers, competitors, vendors, and more. Banks are using detailed location data to better assess branch performance, for example. By understanding the types of businesses in the community, the demographics of its residents, and the competitive presence nearby, banks can accurately benchmark branch performance relative to others with a similar profile. Location data makes that possible.
Increase agility
Finally, effective integration makes enterprises more agile. In a fast-moving world where new systems are being brought online with increasing frequency, it's important to have an integration framework that can adapt quickly and easily. A decade or more ago, many organizations might have relied primarily on point-to-point integrations between major systems. In today's environment, integration is happening across multiple systems and platforms that include mainframes as well as traditional on-premise and cloud systems. In the IT landscape where things are constantly changing, integration must be flexible.
Enterprise-grade integration increases agility by allowing companies to reconfigure data pipelines rapidly, with minimal effort, and without engaging in protracted high-risk projects.
Precisely helps companies leverage their data as a strategic differentiator. We offer products and services to enhance data quality, deliver seamless integration, add location context, and improve customer engagement.
To learn more about how to make integration work effectively in your business, download our ebook, Buyers Guide and Checklist for Data Integration.