Precisely Announces Datasets Available Through Snowflake Data Marketplace
Trusted Datasets from Precisely Power Confident Business Decisions with Snowflake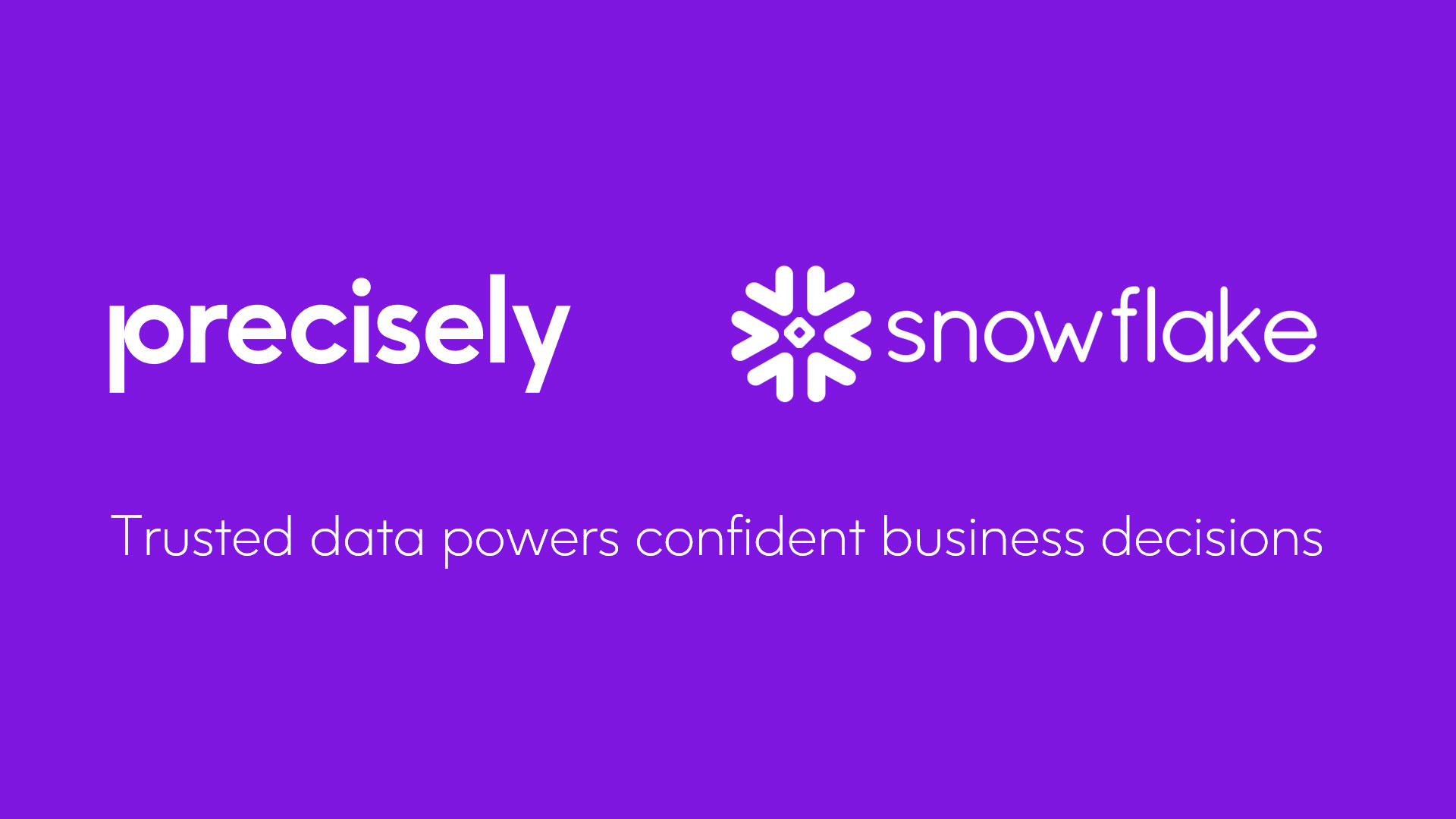 Precisely, the global leader in data integrity, today announced the availability of its datasets on Snowflake Data Marketplace, where organizations can find, share, and list data to achieve crucial business insights. Snowflake users, such as data scientists, business intelligence analysts, and analytics professionals can leverage Precisely data within Snowflake Data Marketplace to enrich their own data with Precisely's unique location and consumer insights, for additional context to drive confident business decision-making.
The datasets now available on Snowflake Data Marketplace include some of Precisely's most sought-after data products, including:
Address Fabric, a pre-geocoded nationwide list of U.S. addresses with the most accurate geographic coordinates for each location.
World Points of Interest – Premium, a multi-sourced point dataset providing accurate location and company information for businesses, leisure, and geographic features.
ZIP Plus 4s, which correlates over 60 million USPS ZIP Plus 4s to U.S. census block data.
The tools within these datasets help to provide consistent and correct location information for conducting analysis with confidence while avoiding costly mistakes.
Snowflake users can browse the Precisely datasets on Snowflake Data Marketplace and can contact Precisely if they would like to sample the data. If users decide to purchase data, it is delivered to them via Snowflake's secure platform for easy integration into their analytics processes.
"Better data enables better decisions.  Putting high-quality data into the hands of more and more users via Snowflake enables organizations to realize the return from their data investments.  We are already working on how we will add more value to Snowflake users through our datasets," said Eric Yau, COO at Precisely. "There's a massive market for managing and analyzing data– it's no secret Snowflake is a leader in this marketspace. Providing Precisely datasets via Snowflake helps ensure trusted data is available for analysis in the cloud."
"Location data provides vital information for analytics across industries. The addition of Precisely's trusted and unique geospatial datasets to Snowflake Data Marketplace can enable users to unlock greater insights for better business decision-making," said Vince Trotta, VP of Snowflake Data Marketplace at Snowflake.
Earlier this summer, Precisely announced that the new version of Precisely Connect included expanded options for integrating all enterprise data for analysis into systems including Snowflake's.
To learn more about the data sets, visit the Snowflake Data Marketplace,.
About Precisely
Precisely is the global leader in data integrity, providing accuracy and consistency in data for 12,000 customers in more than 100 countries, including 90 percent of the Fortune 100. Precisely's data integration, data quality, location intelligence, and data enrichment products power better business decisions to create better outcomes. Learn more at www.precisely.com.