Customer Engagement Solutions
Print to digital solutions
Digital Transformation. How augmenting your printed communications with digital solutions will improve customer experience and increase your Net Promoter Score (NPS)
What does "Print to Digital" mean to you?
When you think of "Print to Digital" solutions, the first thing that springs to mind for many of us is how to migrate printed communications to online channels in order to save costs. Print to digital migrations can significantly reduce costs and the EngageOne™ portfolio of solutions can help you achieve this in an efficient and low-risk manner. However, by only migrating printed communications online, you are missing the far greater customer engagement opportunities that print to digital solutions have to offer. "The State of CCM-to-CXM Transformation, 2019" survey by Aspire of 512 worldwide enterprises confirmed that customer experience is the highest corporate priority for most businesses. Customer experience is the area 61.3% of businesses believe they need to focus on to stay competitive. Furthermore, a recent study by Precisely and the CMO Council found that across ALL generations (Gen Z, Millennials, Gen X, Boomers, and Silent Generation), your customers' preferred channel is, in fact, a blend of channels, both physical and digital. Vast opportunities exist to augment print with digital.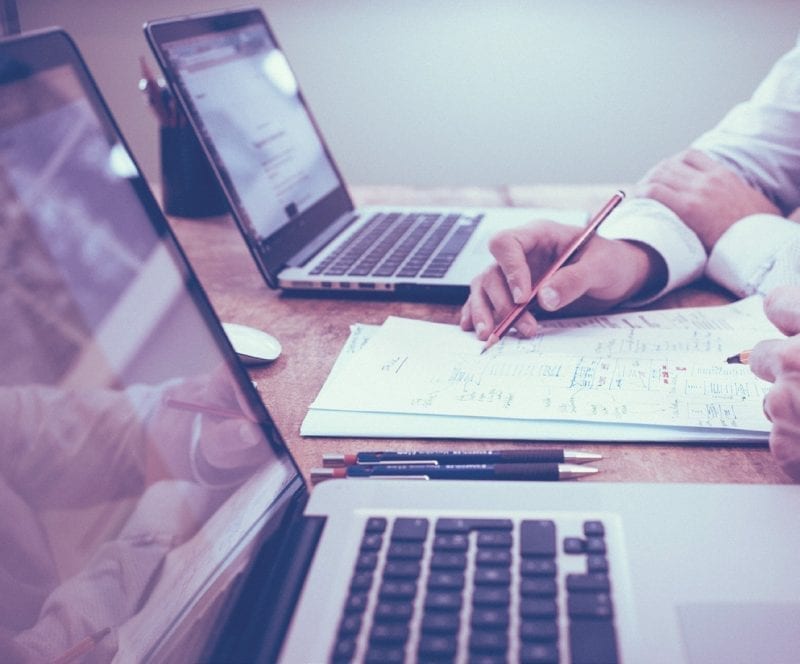 As consumers, we like to feel in control of our communications. We never want to miss an important fact, yet we also want to minimize the time we spend reading documents from service providers (banks, telecoms providers, insurers, health providers, and more) to a few seconds. What if consumers could easily highlight the information that interests them each month and receive this in a mobile-optimized summary instead? What if, when receiving the information that is of primary interest to us, e.g. our account balance, we could easily drill deeper? For example, request the full statement, printed or digital, through a few clicks on our phone. This is a great example of a mobile printing use case that can easily be achieved with the EngageOne™ portfolio today, leveraging products like EngageOne™ Compose, EngageOne™ Communicate, and EngageOne™ Vault. And to take customer experience to another level, what if we could via chat or even voice say, "Alexa, why is my account balance so low?" And be told what our biggest out-of-the-ordinary expense was? These, too, are use cases that can readily be implemented with the EngageOne™ suite. What we described here is a next-generation, omnichannel, print-to-digital experience that will delight your customers today.
To thrive in today's omnichannel and always-connected world, you need to engage customers with relevant communications in real-time. EngageOne™ Compose empowers your business users to create and manage real-time personalized communications across all your customers' favorite channels. Meet online customer needs immediately with personalized self-service communications tailored to their needs and delivered securely wherever they want them – mobile, tablet, desktop or paper. Business users can interactively help customers in their moments of need. Timely engagement, personalized to your customers' needs, increases loyalty and customer lifetime value. The rules-based engine ensures brand and legal compliance in all customer interactions. Empower business users to quickly create customer-specific communications. Use business rules to ensure the correct use of logos, disclaimers, legal conditions and communication channels. Easy personalization with real-time data enables users to create communications that deliver outstanding customer experiences. Finally, the latest version of EngageOne™ Compose includes fully managed email, SMS and mobile app (push) delivery channels, making it easy for you to deliver the documents you currently compose for print over these digital channels.
Learn more about EngageOne™ Compose.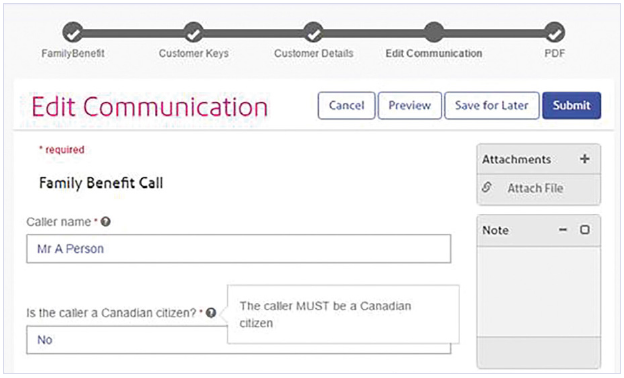 Let's further explore opportunities where augmenting print with digital can delight your customers. Customers want to access the information they need with minimal effort. Including QR codes in each section of your printed communications can, when scanned with a phone, take your customer to personalized online help that understands the context of what your customer just read and thereby answers their questions quicker. How about reducing the content of printed communications to only the most important information, and making use of the additional whitespace to deliver beautifully designed and impactful cross-sell/upsell opportunities? These experiences can again be linked through QR codes and short links to additional information customers might require online using chat or online presentations of more detailed content. You could even augment print communications with personalized video to interactively provide your customers the information they need in an impactful, interactive, audiovisual manner. This approach is particularly powerful during onboarding, where it has proven to increase Net Promoter Scores (NPS) and make new customers feel great about having just decided to do business with you.
As you continuously try to optimize your customer's experience, Artificial Intelligence (AI) will start to play a role. AI in printing is growing at an accelerated pace. Beyond using AI in the realm of predictive printer maintenance, you can start preparing to use AI to deliver a better experience for your customers by capturing data that can help you optimize document layouts and inserts based on what you know about your customers and their previous engagements with you. With EngageOne™ Enrichment you can generate reports on the content and layout that was delivered to each of your customers. When you start combining the data from these reports with data from your web portal, onboarding and customer service systems, you start to gain insights into what content presented in what layout led to results such as:
The best marketing engagement and conversion;
The fewest customer support enquiries.
Combining these techniques with multivariant testing empowers you to constantly improve the experience delivered to your customers.
If you're struggling with how best to make your printed communications available online, then you're in excellent hands with the EngageOne™ portfolio. EngageOne™'s broad capabilities range from converting your black and white printed communications into beautiful full color online communications with EngageOne™ Enrichment. And remember: Color is free in the online world! The EngageOne™ portfolio makes it easy to deliver your previously printed communications electronically in a secure and reliable way. EngageOne™ Vault lets you efficiently and safely store your print streams online and securely deliver them immediately to your customer service and self-service portals. PDFs presented online can, if required, exactly match previously printed communications, including emulating any preprinted paper you may have used. And you can securely integrate EngageOne™ Vault into your existing portals using web services. Or, if you're looking for a turnkey solution, EngageOne™ Smart View has you covered, including full user management, co-browsing between your customer support agents and your customers, as well as full audit trails.
Learn more about EngageOne™ software.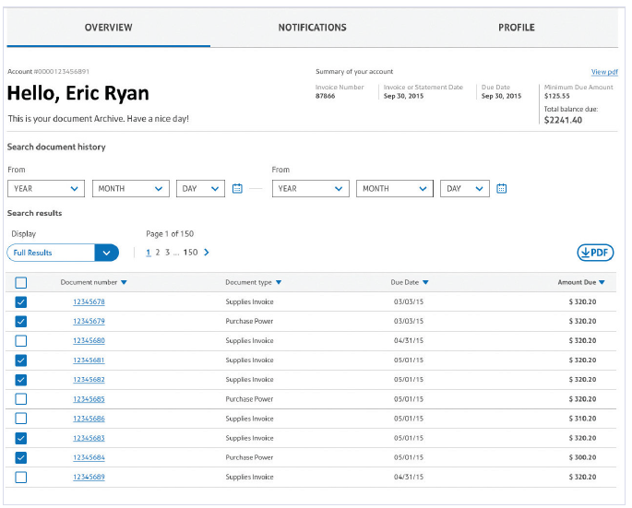 Why Wesleyan Assurance Society chose Precisely
For years, Wesleyan Assurance Society relied on manual processes and hard-coded letters for its customer-facing communications. The business lacked the agility it needed to revise documents quickly in response to customer, product or regulatory changes, making it difficult to keep messaging consistent and demonstrate its market leadership and expertise. To improve customer experience and the quality and timeliness of communications, Wesleyan Assurance turned to Precisely to create a more flexible, template-based approach to document composition. As a result, the mutual society is building stronger customer relationships and realizing compliance benefits.  Learn more.
Download this case study to learn more about why Wesleyan Assurance Society chose Precisely.
Boost customer service
Why not challenge yourself to elevate your customer experience to new levels? We'd love to hear from you and help you achieve your Print to Digital goals.