Solutions for PropTech companies
Empowering the PropTech industry to grow, attain clients, and reduce costs with data integrity.
| | |
| --- | --- |
| | PropTech |
Provide deeper, richer context on properties and locations
Leverage content for SEO and demand generation
Quickly build bigger, richer models with more granular and accurate information
Our PropTech solutions include:

Property 360

Data Governance

Location Insights

Data Quality

Geocoding

Single Customer View
Accelerate Confident Decision Making with Data-driven Business Strategies
The real estate market is more dynamic than ever, and the demand for trusted data is at an all-time high.
The rise of PropTech, the application of technology to the way people research, rent, buy, sell, or manage properties, is so crucial in the real estate industry. It delivers innovative, data-driven capabilities that are transforming traditional real estate organizations.
In order to optimize real estate business processes, companies across the industry need data on every aspect of a property – standard data (e.g., points of interest, property attributes), and dynamic data (e.g., demographic movement, weather changes over time). With billions of investor dollars flowing into PropTech startups, ready access to comprehensive, trusted property data can mean the difference between success (an IPO or buy-out) and failure.
The goal of accessing all of this real estate data is straightforward: to enable all participants in these transactions to make better, more informed decisions.
And if you're a PropTech company, that's where your business can truly shine – combining granular data with analytical tools and automated processes. The data applies to virtually any aspect of real estate, from calculating valuations and predicting trends, to reducing customer acquisition and development costs.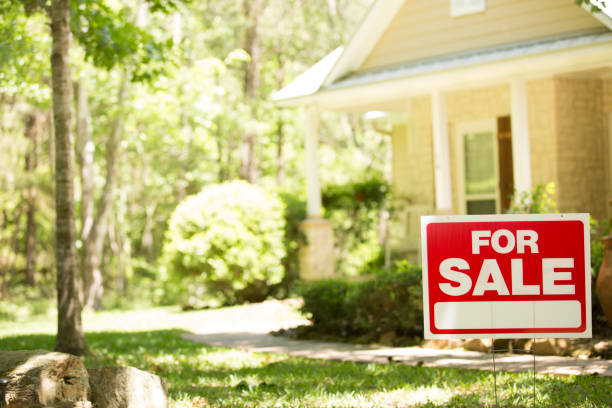 "As Forbes defines it, proptech is 'businesses using technology to disrupt and improve the way we buy, rent, sell, design, construct, and manage residential and commercial property.' Although a relatively young field, proptech startups have already raised over $43 billion in funding worldwide since 2012. In 2018 alone there was an 82% increase from the year before."
Deloitte, Real Estate Predictions 2020 | Proptech on the move
All the important details, in one place
Whether buying or renting, consumers today have online access to data that will help them make informed decisions about a property – but that data is scattered across multiple locations.
Data enrichment and mapping solves that challenge by making the information available in one place, and visualizing it on an interactive map.
Some of the leading real estate portals on the market are powered by this capability – and for good reason. By delivering the ability to layer information so visitors can hand-pick the details they care about most – like neighborhoods, nearby points of interest, school districts, and crime profiles – you're able to meet a broad range of user requirements and fulfill a business imperative: winning customer loyalty.
Precisely powers some of the leading real estate portals on the market with our extensive data portfolio.
See data visualization in action with our Home Search Real Estate Demo – layering 18 datasets for enhanced real estate insights and dynamic visualizations.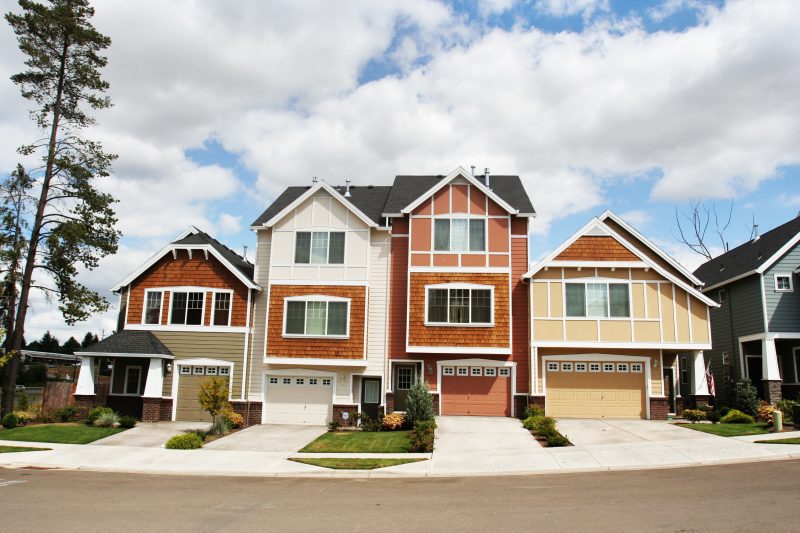 Error-free, up-to-date data = more powerful decisions
The real estate industry used to run on a combination of experience and intuition, with a sprinkling of data. That's not the case anymore – property valuation and other key real estate processes are now primarily data-driven.
The influx of new and interesting datapoints available provides tremendous opportunity to truly understand a location and the future risks and opportunities associated with it – yet PropTech industry leaders are often frustrated by difficulties in acquiring that data, keeping it fresh, and harnessing it for quick, actionable insights.
To stand out and empower your people to make more accurate and informed real estate decisions, you need access to error-free, up-to-date real estate data.
An expertly curated data portfolio is the critical differentiator that enables your PropTech organization to better understand the real estate market, discern trends at an address-to-address level, and stay ahead of the competition.
Geo addressing capabilities enable you to assign hyper-accurate location coordinates along with a unique and persistent identifier, to addresses. This identifier is called the PreciselyID, and it enables fast and easy data enrichment from our catalog of over 400 datasets containing more than 9000 attributes – giving you deeper context and fueling more informed decisions.
Explore real estate datasets for valuation and appraisals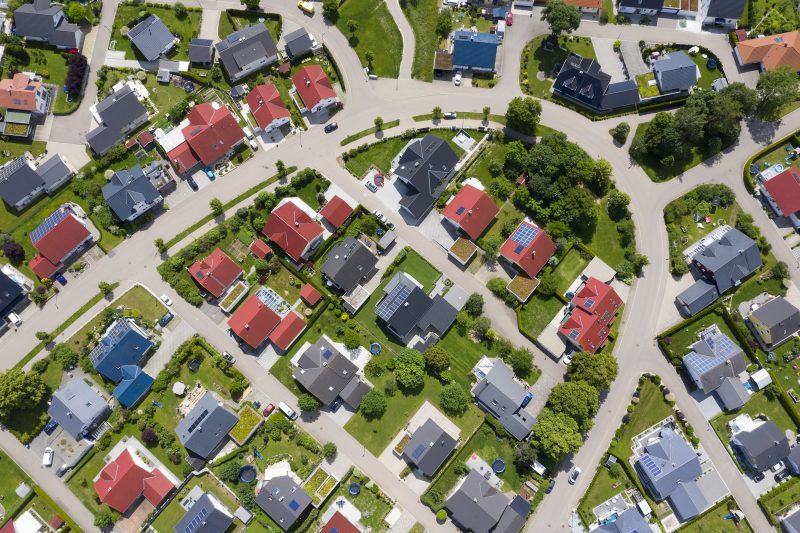 One step ahead of your competition
Data about property owners, tenants, and local businesses provide a highly detailed picture of a neighborhood and the changes that take place there over time.The consistent upward trend in the income levels of tenants and owner-occupants, for example, could indicate gentrification. Real estate investors who can identify that trend early could potentially buy into the neighborhood just before those property values rise, and commercial buyers can predict properties that are likely to enter the market.
Alternatively, real estate data can also help to identify negative, downward trends. Steady increases in crime rates, for example, could indicate that it's time to sell. An influx of business closures, likewise, could be an early indication that values may be trending downward.
Driving success at home, and around the world
Increasingly, PropTechs and other real estate companies see opportunities abroad, and cast their eyes on global growth.
To excel in international markets, it's essential to spot trends and deploy predictive analytics in regions you're targeting.
A large selection of global datasets is critical to making this as seamless as possible.  And region-specific data from the Americas, Asia-Pacific, Europe, Africa and the Middle East, increases your competitive edge through access to international addresses, street boundaries, world points of interest, demographics, and more.
Explore worldwide and regional real estate datasets.
A strong governance framework for better business outcomes
Ever-increasing amounts of data can power PropTech, leading to improved real estate insight and efficiencies – but only if that data is properly governed.
As data volumes grow and unstructured data constitutes an increasing percentage of all data assets, a smart data governance strategy becomes imperative.
Having a world-class solution for data governance at your disposal drives competitive advantage by reducing costs and risks associated with data, while improving workflows and empowering users to easily find, understand, and trust the data they need.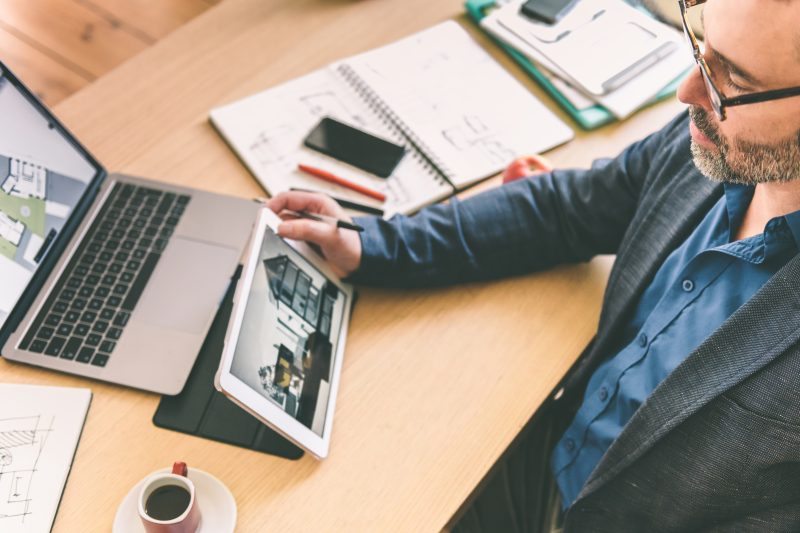 Easier online access for customers, better rankings for the business
All of it – data enrichment, improved modeling accuracy, predictive analysis, and improved governance – means little if your customers can't easily find you online.
Powerful data-driven PropTech solutions enable you to provide customers with more content that's unique and tailored to their needs. When they can organically access this relevant information about your business through generic searches, it means improved search results rankings and an increase in search-generated leads.
Creating business profiles, then linking your business or properties to points of interest, neighborhood boundaries, and more, is key.  This improves your display on online maps and helps you make the most of the "search nearby" functions used by clients and customers.
See how Precisely data products improve the results of organic searches.
Keller Williams
When buying or selling a home, you are in direct, sometimes frenzied competition with all the other buyers and sellers in your area. Keller Williams looked at the situation from the perspective of its customers, as well as its local agents, and determined it needed to transform – into a technology driven company.
"Buying and selling homes is such an emotional and personal process. People absolutely need a professional agent who can be their primary shepherd and a trusted fiduciary in the process."
Kit Edwards, Director of Data Analytics
Keller Williams