Customer Engagement Solutions
Digital Self-Service solutions
Digital Self-Service solutions efficiently deliver online customer communications and streamline payments
Digitally enable your customer communications
Customers want easy access to relevant information like their usage and billing history. They also want the flexibility to explore their usage and subscription options at their convenience, knowing that the information is accurate and up to date. Whether you're looking for an efficient solution to deliver communications electronically and get paid faster, or looking for ways to improve customer experience while reducing customer service costs, Digital Self-Service solutions from Precisely have you covered.
These modular solutions help you improve customer experience and grow your Net Promoter Score (NPS) fast. Digital Self-Service from Precisely is highly configurable. You can implement exactly what you need. Enhance your existing portal with account summaries, explanatory videos, special offers and more. Or choose to build something completely new, using our easily customizable, responsive templates.
Our Digital Self-Service solutions help you deliver what your customers want most: The power to help themselves quickly and effortlessly.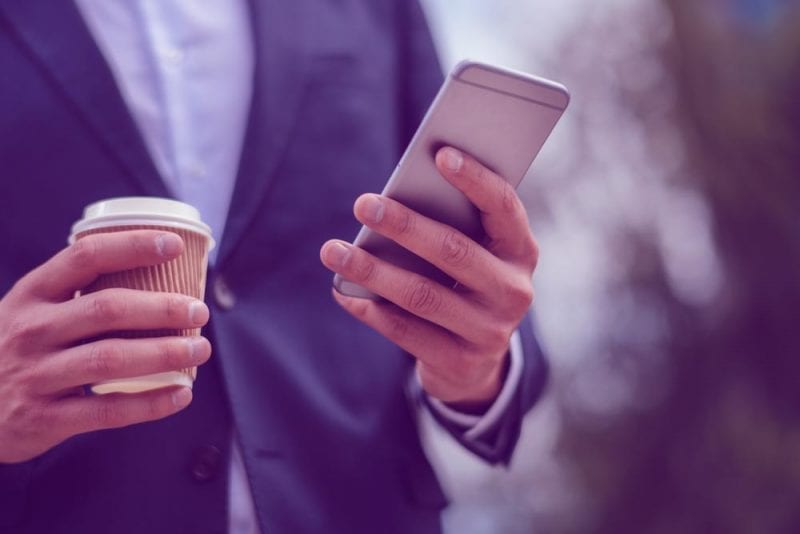 When customers have questions, they want answers fast. With Digital Self-Service, they can go straight to the source. With immediate online access to archived communications, you can give your self-service customers and customer-care reps the information they need to answer questions quickly.
Hundreds of enterprises worldwide rely on EngageOne™ self-service solutions to deliver communications to their customers. Document-centric solutions focus on making it easy and efficient to deliver previously printed communications to customers electronically.  At the core of many of these solutions is EngageOne™ Vault, a repository that loads and stores customer communications hyper-efficiently and provides an interface to quickly display an overview of all communications stored, as well as the ability to view or download communications online.
The level of functionality is easily configurable to get you started quickly and yet it's flexible enough to expand and meet your growing needs as they evolve. You can start with just the efficient EngageOne™ Vault repository to get your communications online quickly, and securely integrated into your existing online portals.
Smart View offers a turnkey solution, that provides complete user management including:
Customer registration and verification using industry best practices;
Customer notifications on their preferred channels when new communications are available online;
Customer service agent support, letting your agents securely see exactly what your customers see and even co-browse with your customers in real-time to resolve issues fast;
A full audit log of what customers and support agents do in the system;
User profile management which can be configured to let customers provision new services and features themselves.
The intuitive interface puts a wide range of capabilities at your customer's fingertips.
Learn more about Smart View and other Digital Self-Service modules.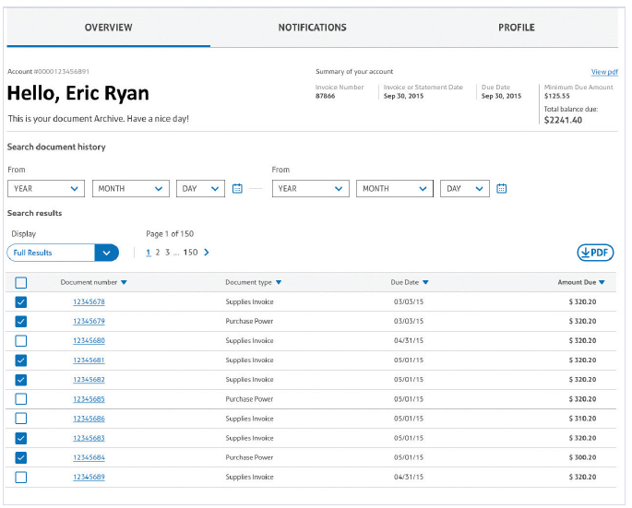 Smart Pay is an integral part of the Digital Self-Service suite that lets your customers pay their bills electronically. Besides one-off payments, with Smart Pay your customers can setup recurring payment rules for varying amounts. With Smart Pay, you can accept multiple forms of payment, including major credit cards. Integration with popular payment gateways such as Cybersource®, Paymentech™ or Authorize.Net® is built in. Your customers can even configure payment rules to pay bills on a certain day each month on the condition bills do not exceed a specified amount. EngageOne™ Digital Self Service is a PCI (Payment Card Industry) compliant application to help you guard against fraud and protect customer data.
Download the product sheet to learn more.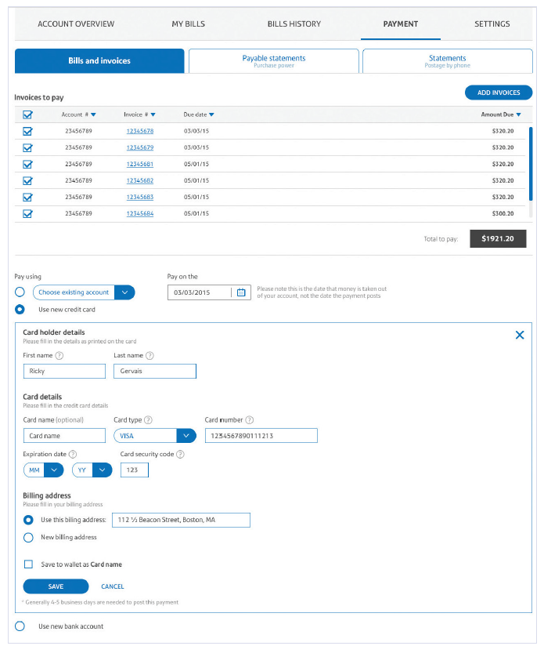 For complex multipage communications, Smart Bill can elevate your customer experience to a new level that often speeds up your "days outstanding" and collections processes. Smart Bill takes a data-driven approach to Digital Self-Service. This means you can empower your customers with different interactive views of their billing data so that your best customers and businesses can:
Split bills by department;
Manage and split bills by user and purpose, (for example business versus personal calls) and filter transactions by amount for further review;
Manage disputes of single line items of a bill without delaying payment of the remaining billed items;
Offer businesses and departments trend analysis so they can easily monitor how their spend changes over time;
View unbilled usage so customers can see their current usage to date since their last bill.
Learn how one of the world's largest beverage companies is using Smart Bill to create a 25 percent reduction in billing and payment-related calls by providing business customers with a single Digital Self-Service portal.  Read the full case study.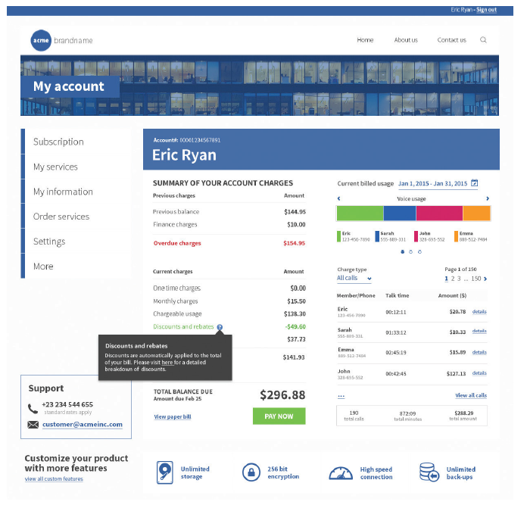 Chatbots make online self-service as simple and natural as a conversation. Powered by artificial intelligence, natural language processing and speech recognition, they can understand spoken or text questions, and deliver the correct information in seconds at any time. There's no software to download or install, no waiting in a queue, no switching channels, and no confusing interface to understand.
Contextual chat can vastly improve customer experience while reducing customer service costs. A contextual bot can be launched by clicking a personalized link or button, also known as a PURL (Personalized URL), that is strategically placed in key sections of a customer communication.  It can handle customer queries any time of day or night, 24/7. With EngageOne™ Communicate, these PURLs are constructed to include the document ID and section name of the communication (or document) in which they are inserted. The bot can use this data to automatically craft the perfect personalized answer to the queries your customers have. Customers achieve satisfaction faster than ever, with less effort.
Learn more about EngageOne™ Communicate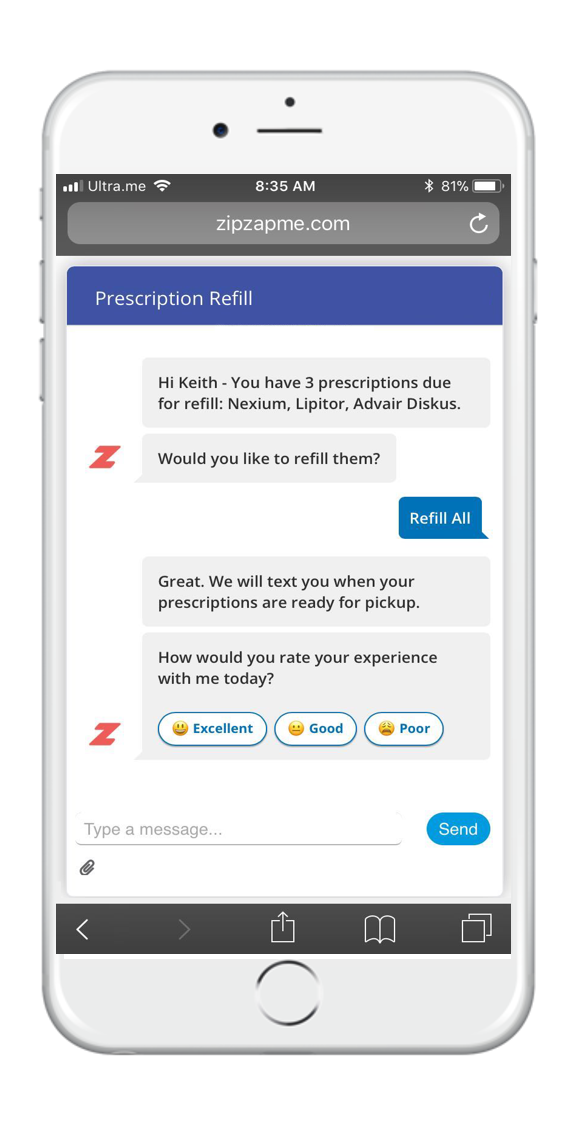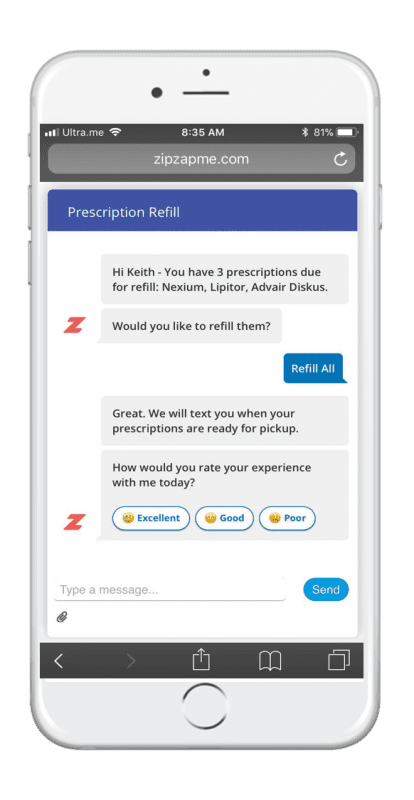 Perhaps the most exciting development in Digital Self-Service in recent years is personalized interactive video. Video from EngageOne™ Communicate can be used to explain communications and services in a highly personalized and interactive audiovisual manner. One company reported 84 percent of their customers better understand their services after using video, while 74 percent of their customers said they felt more cared about while using video to self-serve.
The EngageOne™ Communicate platform provides a unique Interactive Personalized Video solution. It uses real-time customer data and other relevant information to create custom video experiences that provide automated self-service in a highly engaging way. It can educate, entertain and perform many of the functions of your best call center representatives, anytime and anywhere, at much lower cost. Your customer controls the experience, choosing what content to view, in what order, and can even ask questions that are answered immediately.
Interactive Personalized Video is a powerful way to:
Engage and inform prospects with information that answers their questions;
Welcome and onboard new customers and reduce service cancellations;
Explain complex documents such as detailed bills, policies or contracts;
Increase cross-sell and upsell by introducing customers to additional products and services of interest;
Boost renewals and retention with targeted offers.
Companies using Video have seen a 12 percent increase in retention from customers who have viewed their personalized videos. EngageOne™ Communicate will give you the power to deliver the best personalized customer experience in every situation and will elastically scale to meet your needs.
Learn more about how to use Video in your Digital Self Service strategy.
Blue Shield California
Blue Shield worked with the Precisely services team to produce an interactive EngageOne™ Video experience that client organizations can distribute to their employees (both members and prospects), to help them understand their health insurance options. Feedback indicates that the videos simplify the process of selecting a health plan, with 73 percent of viewers saying they are likely to choose a Blue Shield plan after watching the video.
Health insurance is very complicated, and the Precisely team has been phenomenal in their ability to understand our business and their dedication to helping us succeed.
Elizabeth Scarborough, Senior Marketing Manager
Blue Shield California
CMO Council: Critical Channels of Choice
This research report published by the CMO Council and Precisely explores how Covid has changed the channels of customer engagement.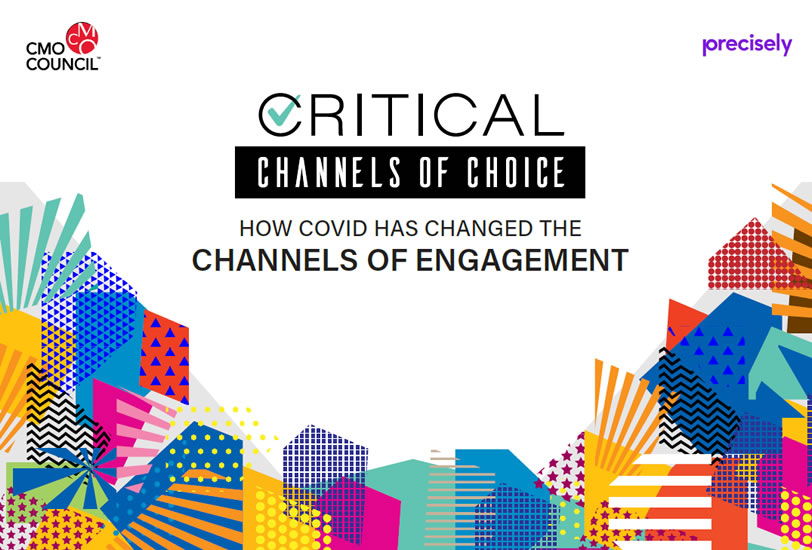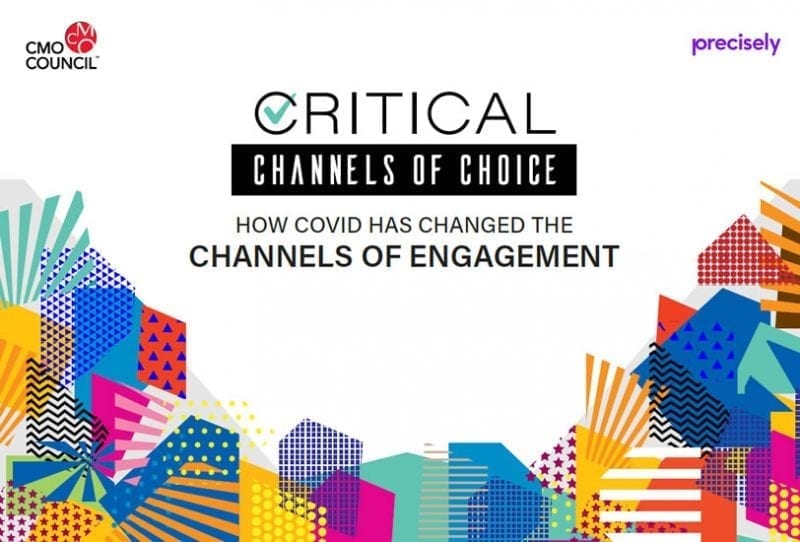 Customer Experience in a Post-COVID-19 World
This research study from Precisely and Corinium Intelligence explores the rise in customers wanting to digitally self-serve, and the investments companies must make to keep up.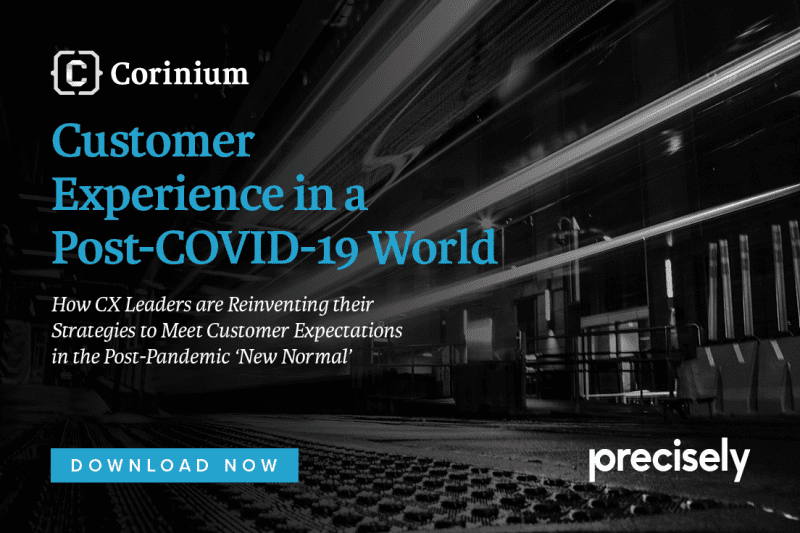 Digital self-service made simple
The modular digital self-service solutions from Precisely will improve customer experience and grow your Net Promoter Score (NPS) fast. Research has shown that in 2020, 85% of customer engagement with your brand will take place without ever engaging with a human. So, digital self-service needs to be a top priority.
We've made implementation as simple as possible. You don't have to be a giant corporation to succeed. You don't need to have a large IT department or to disrupt your existing systems and processes. Whether you're looking for an efficient solution to deliver communications electronically and get paid faster, or looking for ways to improve customer experience while reducing operational costs, we let you make digital self-service an integral part of your complete customer engagement strategy.