Precisely Announces Trust '21 Data Integrity Summit
June Event Aims to Equip Attendees with the Knowledge and Power to Make Confident, Data-driven Business Decisions
Precisely, the global leader in data integrity, today announced details surrounding Trust '21 – its annual Data Integrity Summit scheduled June 15 – 17, 2021 with regional specific sessions for the Americas, EMEA, and Asia-Pacific.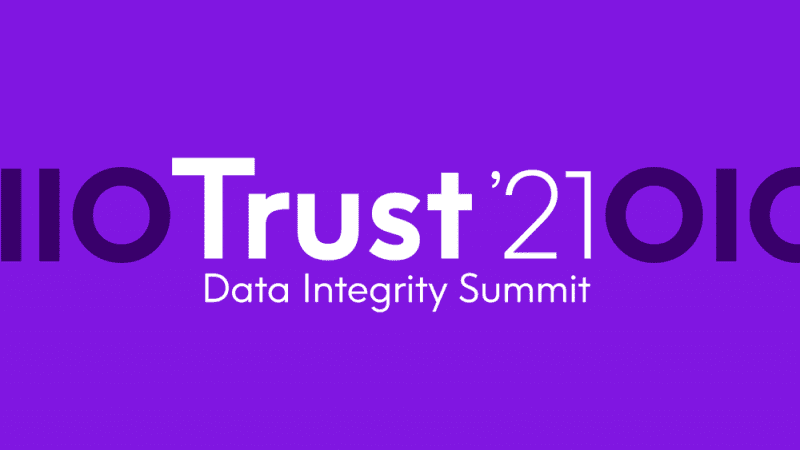 The content-rich virtual event will feature keynotes and breakouts designed to help data leaders from across industries learn how to build a foundation of trusted data on which to build their digital futures. With the demand for trusted data exploding over the last few years and worldwide spending on digital transformation expected 1 to reach $2.3 trillion by 2023, now is the time for leaders to focus on data integrity to ensure their investments are successful.
The event will kick-off with a keynote address featuring Precisely CEO Josh Rogers and COO Eric Yau along with several customers and partners. The keynote will include the first look at results from Precisely's survey of more than 300 Chief Data Officers about their priorities and challenges in 2021 and beyond.
"Data Integrity is a business imperative. Every business has a strategic initiative focused on trusted data for more confident decision making. With more than 12,000 customers and strategic partnerships with fast growing analytics platform providers, Precisely is guiding industry leaders in insurance, financial services, telecommunications, high tech, and more on their unique data integrity journeys," said Kevin Ruane, Chief Marketing Officer at Precisely.
Register for the Trust '21 Data Integrity Summit today.
About Precisely
Precisely is the global leader in data integrity, providing accuracy, consistency, and context in data for 12,000 customers in more than 100 countries, including 90 percent of the Fortune 100. Precisely's data integration, data quality, location intelligence, and data enrichment products power better business decisions to create better outcomes. Learn more at www.precisely.com.
Media contacts:
For Precisely:
Ned Tadic
press@precisely.com
1. IDC, "Worldwide Spending on Digital Transformation Will Reach $2.3 Trillion in 2023, More Than Half of All ICT Spending, According to a New IDC Spending Guide"