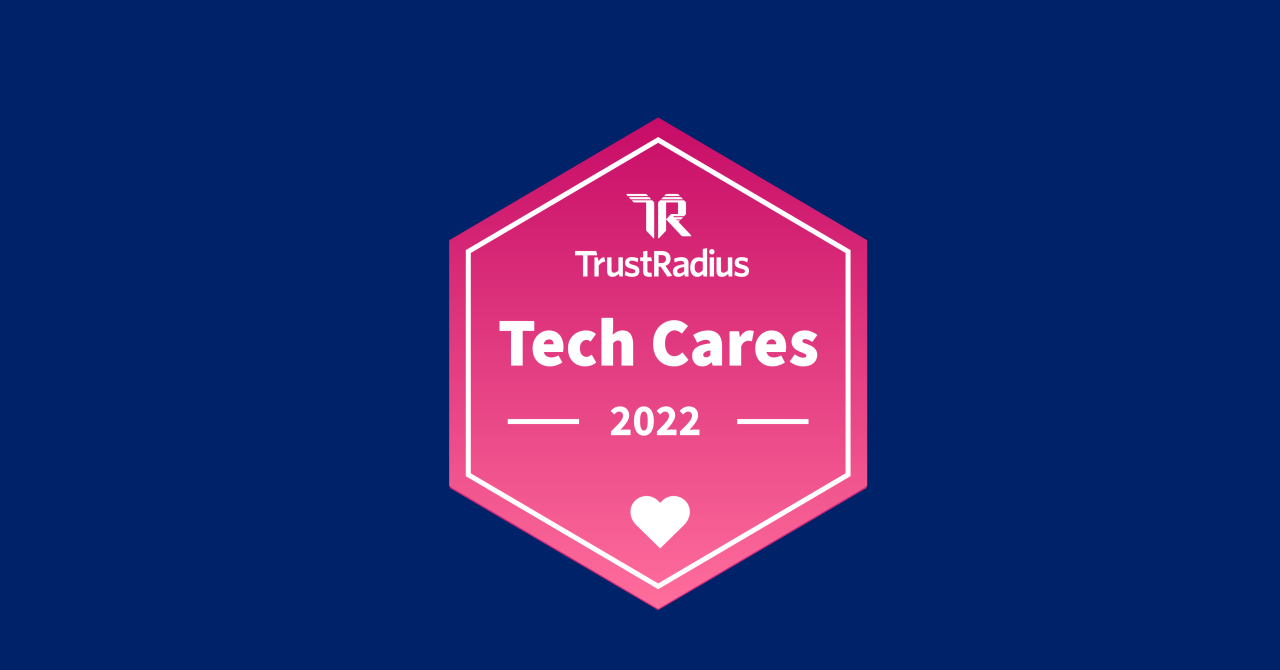 Precisely Earns a 2022 Tech Cares Award from TrustRadius
Data integrity leader recognized for its on-going commitment to corporate social responsibility
Precisely, the global leader in data integrity, today announced that it has been recognized by TrustRadius, the most trusted research and review platform, with a 2022 Tech Cares Award. This third-annual award celebrates companies that have gone above and beyond to provide impactful corporate social responsibility (CSR) programs for their employees and surrounding communities.
"Precisely has earned a 2022 Tech Cares award for demonstrating a strong commitment to corporate social responsibility," said Megan Headley, VP of Research at TrustRadius. "Precisely embraces several aspects of CSR through offering various free resources available for employee growth, dedication to family and self-care as a priority, their LGBT+ support group to raise awareness of LGBT culture in the workplace, and strides to diversify their hiring selections."
To be accepted for the TrustRadius Tech Cares Award, each nominated organization had to be a B2B technology company that demonstrated impactful CSR initiatives in one of the following categories; volunteerism, diversity, equity, and inclusion programs, charitable donations and fundraising, support for in-office and remote employees, or environmental sustainability initiatives. Everyone was welcome to nominate an organization for this award, including those who work for or with the company. All nominations were thoroughly vetted by the TrustRadius research team, and supporting proof was provided by the nominated.
"We are honored to receive this recognition from TrustRadius for its prestigious Tech Cares Awards," said Lisa Crawford, Chief HR Officer at Precisely. "The Precisely mission is all about integrity – data integrity, but also the integrity of our people. Our CSR initiatives are guided by our company values of openness, determination, individuality, and collaboration. They are what drives our commitment to corporate social responsibility and our environmental, social, and governance (ESG) initiatives."
Learn more about Precisely's on-going commitment to corporate social responsibility here.
About Precisely
Precisely is the global leader in data integrity, providing accuracy, consistency, and context in data for 12,000 customers in more than 100 countries, including 99 of the Fortune 100. Precisely's data integration, data quality, data governance, location intelligence, and data enrichment products power better business decisions to create better outcomes. Learn more at www.precisely.com.
About TrustRadius
TrustRadius is the most trusted research and review platform for business leaders to find and select the right software for their needs. Decision-makers across industries rely on verified, peer-based guidance and research from TrustRadius. Vendors engage and convert high-intent buyers by telling their unique story through rich reviews. Over 12 million visitors a year create and engage with high-quality review content and data on Trustradius.com. Headquartered in Austin, TX, TrustRadius was founded by successful entrepreneurs and is backed by Mayfield Fund, LiveOak Venture Partners, and Next Coast Ventures.